Summer Wellness Retreat
Renew, Recharge and Reconnect
July 19 - 22, 2022
Join us for our annual Summer Wellness Retreat at Los Poblanos. A stay on the farm is an opportunity to slow down and re-focus on your health and well-being. We have designed this retreat as a holistic experience to enrich physical, mental, social well-being and support personal growth. From summertime skincare to guided sound healing and immersive experiences on our lavender farm, you will come away refreshed and equipped with new ways to incorporate wellness into your daily life.
Sessions are held in small, socially distanced groups to ensure safety and comfort, with a thoughtfully planned schedule to allow for plenty of time to relax and experience the farm at your leisure. Enjoy organic meals prepared by our award-winning culinary team throughout your stay.
This retreat includes
A luxurious three-night stay at the Inn
Welcome cocktail reception
Breakfast daily (excluding alcohol and gratuity)
Four Summer Wellness sessions
Seasonal Facial at the Hacienda Spa
Five-course Lavender Harvest Dinner with wine pairings
20% off in-store purchases at the Farm Shop
Check In: Tuesday, July 19, 2022
Check Out: Friday, July 22, 2022
Single occupancy package rates starting at: $2,091 (total plus tax and service charge)
Double occupancy package rates starting at: $3,099 (total plus tax and service charge)
Call Reservations to book. (505) 344-9297 ext 1023.
Max. 15 participants
Notes: Our Summer Wellness Retreat involves walking outdoors on gravel paths and uneven farmland. Please come prepared with comfortable walking shoes and weather-appropriate attire.
Wellness Sessions
Lavender & Honeybees Workshop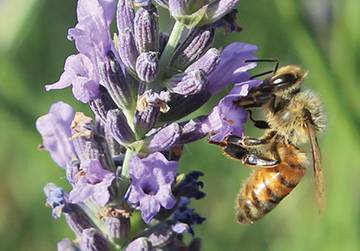 Join resident Beekeeper Lara Lovell to learn about the honeybees that pollinate our lavender plants and support biodiversity across our farm. Lara will guide a honey tasting that demonstrates the incredible variety of honey colors and flavors produced by different varietals of blooming plants and the time of the year the honey was harvested. She will also lead a beeswax craft incorporating Los Poblanos lavender for a sweet memento to take home.
Summer Skincare Workshop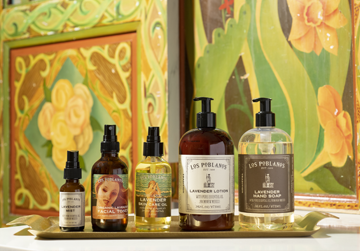 Brandilyn Fagan, Licensed Esthetician and Director of Lavender Sales at Los Poblanos, will guide you through an interactive skincare routine designed specifically for dealing with the effects of summer weather. This is a unique opportunity to deepen your understanding of skincare, learn about the natural healing properties of our organic lavender and engage with our in-house expert. Time will be allotted to ask questions about personalized routines and you'll take all the items used in the regimen home with you.
Lavender Tour, Distillation and Floral Arranging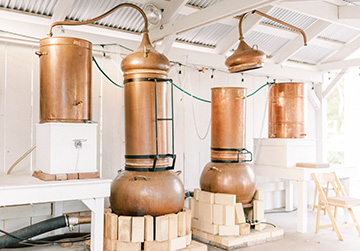 Join Maxfield Bervig, our head Farm Manager, and Jamie Lord, our Head Distiller, for a morning immersed in the world of Los Poblanos lavender and farm flowers. Tour our fields, help with the harvest and experience a live distillation of our favorite botanical. We will guide you in a short floral-arranging workshop afterward to make a beautiful bouquet, all while enjoying some light lavender refreshments.
Guided Meditation & Sound Healing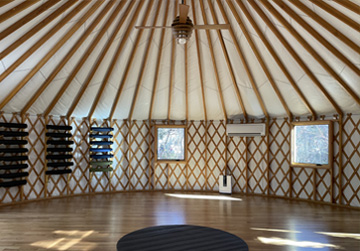 Sound has been used as a tool for healing and awakening us to our fullest potential since ancient times. The practice creates an opportunity for a profound experience of release and well-being, by freeing physical tension and shifting emotional and mental blocks. The session and meditation will include breathing, light stretching and relaxation techniques involving sound. Aimee Conlee is certified in Sound, Voice and Music Healing from the California Institute of Integral Studies and a teacher of the 'Yoga of the Voice' method. She has a deep connection to the land and sounds of Los Poblanos having worked in this special place for more than a decade.
Seasonal Facial at the Hacienda Spa
Awaken the Senses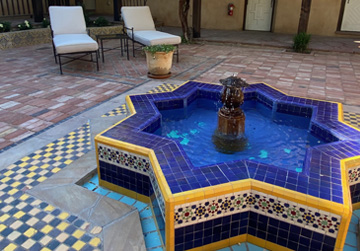 Our 50-minute Seasonal Facial provides the perfect opportunity to take notice of everything wonderful the current season has to offer. Indulge in a facial that has been thoughtfully curated for our unique high-desert environment and the summer season.
Lavender Harvest Dinner at La Quinta
THURSDAY, JULY 21  |  6:30 PM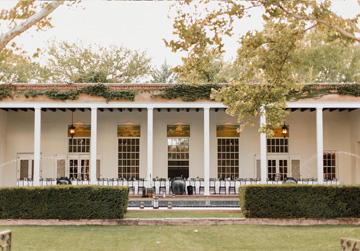 In celebration of lavender season, come experience our annual Lavender Harvest Dinner at La Quinta with a wine-paired menu that infuses lavender into our Rio Grande Valley Cuisine and highlights the flavors of summer in the North Valley. Dine outdoors on the Grand Portal of John Gaw Meem's magnificent La Quinta Cultural Center and indulge with five magnificent courses imagined by the talented Campo culinary team, with thoughtful wine pairings selected by Dylan Storment, our Director of Wine & Spirits.