Los Poblanos Botanical Spirits
A Tradition of Distillation
Los Poblanos has been growing and distilling botanicals on our historic farm in the Village of Los Ranchos de Albuquerque for over two decades. Our passion for distillation began with lavender essential oil and botanical hydrosols for artisan spa products and grew to include our culinary and cocktail programs.
Crafted by a team of dedicated farmers, gardeners, herbalists, distillers and mixologists, our new western-style gins draw on ancient steam distillation techniques in alembic copper stills. Each botanical blend expresses the flavor of Los Poblanos' historic farm and gardens, and the essence of the Rio Grande Valley.

Our Gin
These new western-style gins move the familiar juniper notes into the background and an array of regional botanicals come forward to express the unique terroir of Los Poblanos.
Western Dry Gin
Our Western Dry Gin combines sixteen botanicals that express the spirit of the Rio Grande Valley and thrive on our small organic farm. Our farm, garden and spirits team researched and cataloged botanicals growing across the property to develop this singular recipe. Tasting notes:
Juniper presents equally alongside sixteen other botanicals including rose, hawthorn, chamomile and piñon resin.
Spicy, floral, earthy and piquant.
Lavender Gin
This new western-style Lavender Gin is distilled with lavender cultivars of Royal Velvet, Provence, Munstead and Buena Vista to express the floral complexity in our favorite botanical. Since the first Spanish settlers brought lavender to our region centuries ago, it has thrived in the arid environment and has been used for its soothing medicinal and aromatic properties. Tasting notes:
Lavender's soothing and aromatic properties crescendo with rounded floral notes that soften into a delicate botanical finish.
Additional botanicals include viola, orange, rose and lemongrass.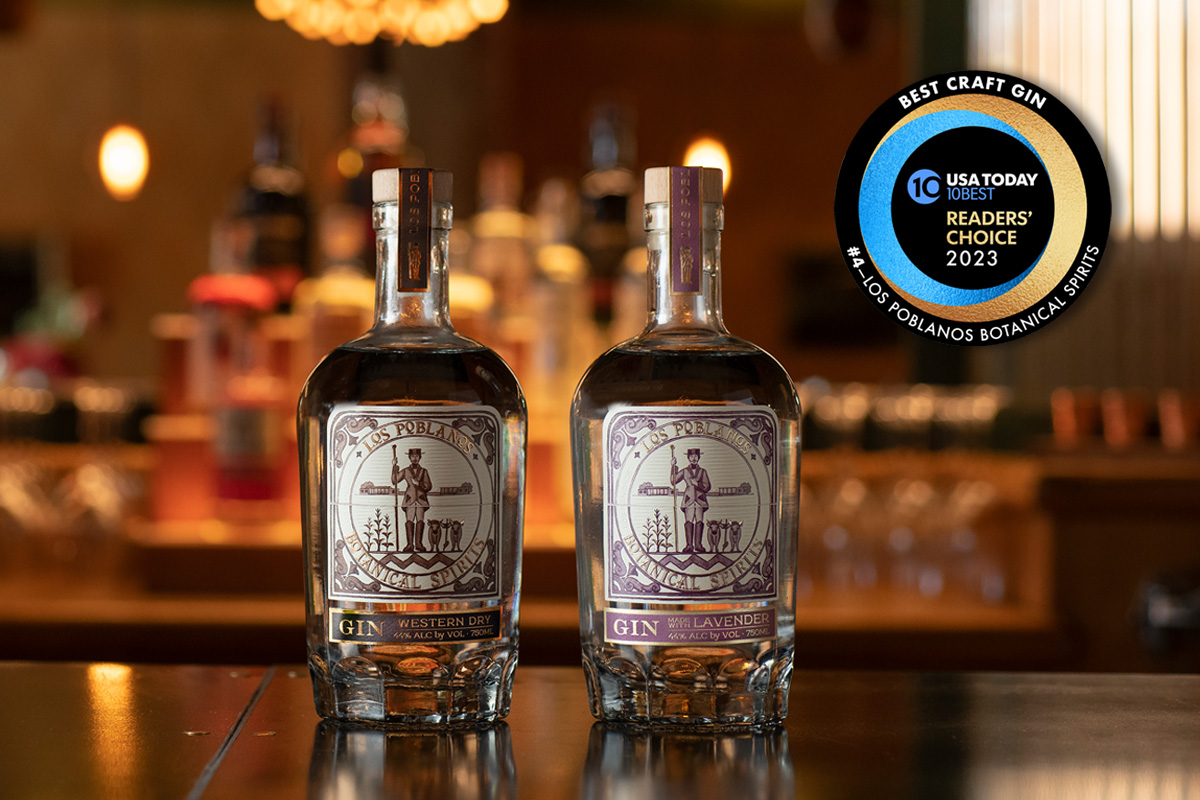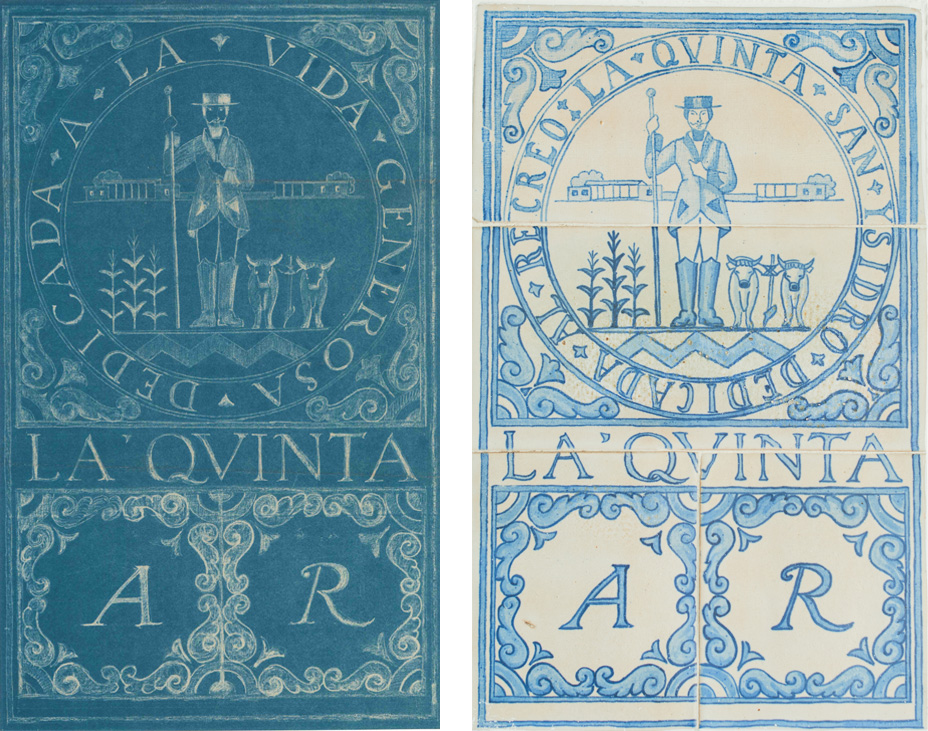 Los Poblanos is dedicated to la vida generosa, or, the generous life, a philosophy embodied in the decorative tile designed by the famed New Mexico architect, John Gaw Meem, for the farm in 1934. Artwork representing San Ysidro, the Patron Saint of Farmers, appears across the farm, throughout the historic buildings and on our gin bottles to represent the synergy between a thoughtful farmer and what the soil offers in return.
Los Poblanos Botanical Spirits are available at The Farm Shop, Town and Ranch, Farm Shop Norte and purveyors around New Mexico.
Recipes
Our Western Dry Gin is a versatile botanical blend suited for use in a wide range of cocktails. The nuanced flavor is best appreciated in a martini or with a splash of soda water with a lemon twist. Crafted for lavender lovers, our Lavender Gin will transport you to the fields of Los Poblanos and is perfect for light and refreshing cocktails.
Bee's Knees
2 oz Los Poblanos Lavender Gin
3/4 oz fresh lemon juice
3/4 oz honey syrup*
lemon twist
Shake for 12 seconds. Serve in a chilled coupe. Twist to express the oils of the lemon peel and insert.
*Honey syrup: Combine equal parts pure honey and water until dissolved. Chill before use.
Lavender Gimlet
2 oz Los Poblanos Lavender Gin
3/4 oz lime juice
1/2 oz Los Poblanos Lavender Simple Syrup
lemon twist, discarded
Shake for 12 seconds. Serve in a chilled coupe. Twist to express the oils of the lemon peel and discard.
Negroni Rojo
1 oz Los Poblanos Western Dry Gin
1 oz Forhave Apertivo
1 oz Cocchi Vermouth di Torino
orange twist
Stir all for 20 seconds in a tin or chilled mixing glass or until chilled or diluted to taste. Twist to express the oils of the orange peel and insert.
Pegu Club
2 oz Los Poblanos Western Dry Gin
3/4 oz orange liqueur
3/4 oz lime juice
2 dashes Angostura Aromatic Bitters
1 dash orange bitters
Shake all for 12 seconds. Strain into a chilled coupe glass. No garnish.