Lavender Farm
In an effort to farm the fields at Los Poblanos while remaining true to regenerative farming practices in our high-desert climate, Armin Rembe planted the first lavender crop in 1999. Lavender is a low water use plant that thrives in our arid environment, and our fields have grown to hold thousands of plants after years of hand propagating the original lavender plants in our historic greenhouse. Organic lavender farming enables us to further our preservation mission by balancing our rich agricultural history with environmental concerns such as water conservation and soil structure.
Lavender is harvested for its essential oil, which is extracted through a steam distillation process right on the farm, ensuring absolute purity. The oil then goes into our line of artisan products and amenities at Los Poblanos Inn to offer our guests a deeply relaxing experience directly connected to the land itself.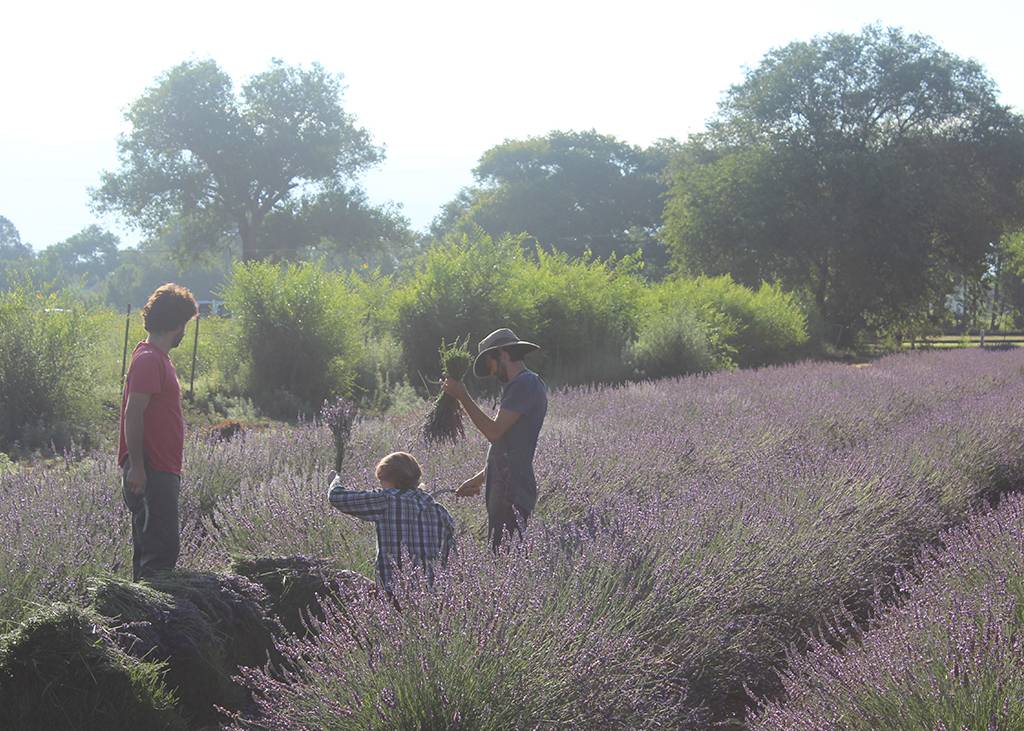 Our farmers' focus is on refining a Grosso cultivar specific to our unique North Valley climate and soils, thereby producing stronger plants with less work, yielding a greater harvest with more lavender for us all to enjoy.
Our dry sunny climate is ideal for lavender cultivation and provides a sustainable crop with a terroir unique to New Mexico.
Interested in seeing our lavender in bloom?
Landscape lavender by and large blooms mid-June, but our Grosso lavender field generally blooms through July. We harvest the lavender when flowers are about half to three-quarters of the way open (typically mid-July, depending upon growth) because that is when the essential oil content is highest.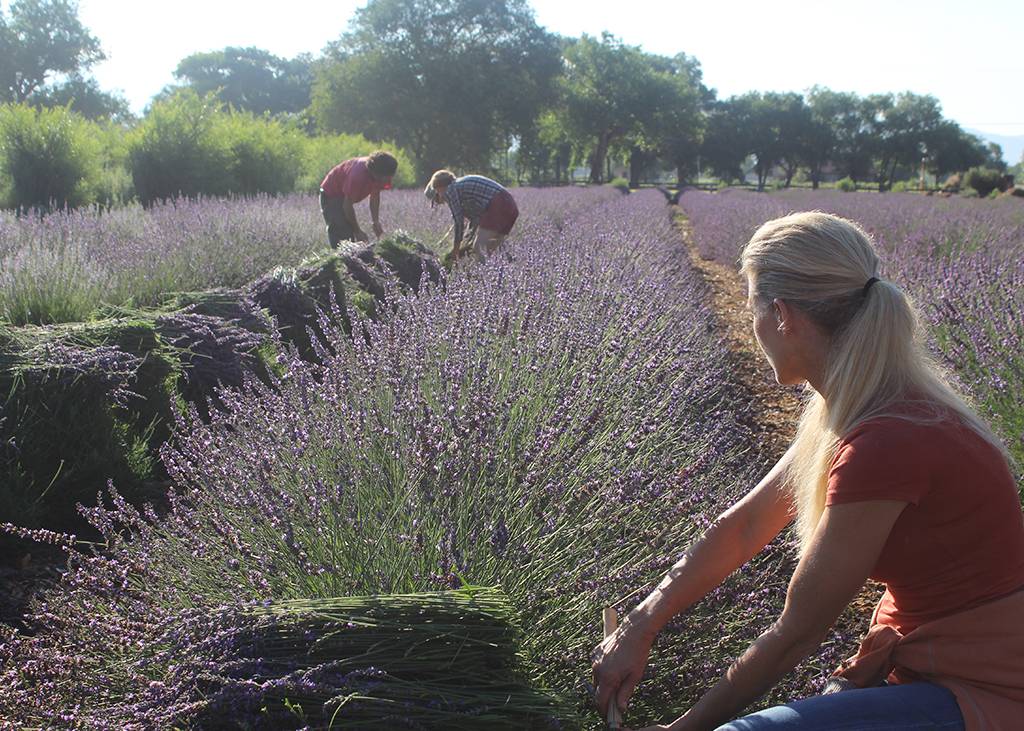 Experience lavender
During lavender season, there are many ways to experience lavender on the farm. Lodging guests are encouraged to join the farmers in the fields and help with the morning harvest. Drop by the distillation hut and see the alembic copper stills in action. Sign up for a tour for a behind-the-scenes peek at our agricultural model. For more details about all upcoming events, visit our calendar.