Our Inn & Farm
Set among 25 acres of lavender fields, enormous cottonwood trees and lush formal gardens, Los Poblanos is one of the most magnificent historic properties in the Southwest.
Designed in 1932 by New Mexico's foremost architect, John Gaw Meem, the "Father of Santa Fe Style", Los Poblanos is located on an organic farm in the heart of the Rio Grande River Valley. A model of preservation and sustainability, the farm's vision helps shape the daily menu and handcrafted line of artisan products. An ideal setting for special events and retreats, the natural beauty and authentic hospitality of Los Poblanos create a truly memorable experience for guests.
One could spend a lifetime at Los Poblanos and never fall out of love.
Instagram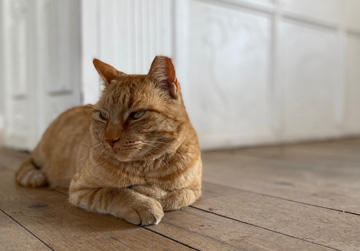 Visit our Instagram page to see what's been going on around the farm.
Farm Highlights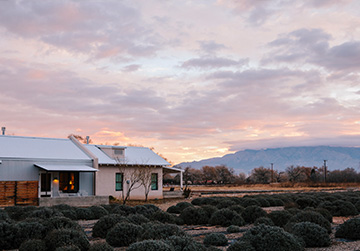 This February, join us for our very special Winter Wellness Retreat at Los Poblanos. The new year brings a renewed sense of hope and the opportunity to pause and focus on one's health and well-being. Join us for an immersive four days on the farm.
"The sun-saturated desert aesthetic and field-to-fork ethos of Los Poblanos, a farm and inn on the outskirts of Albuquerque, New Mexico, have captured the imagination of the style world on both coasts." -Vogue
Los Poblanos is a dynamic agritourism business committed to historic preservation, agricultural sustainability, hospitality and community. Our artisan lavender products are the brand ambassadors for this special place and the generous life lived here.
MEET THE MAKER: Sustainably grown on a small farm in Monticello, NM, this Organic Traditional Balsamic Vinegar from the Darland family is the perfect accompaniment to our Rio Grande Valley Cuisine and is featured on the CAMPO menu and at the Farm Shop.
History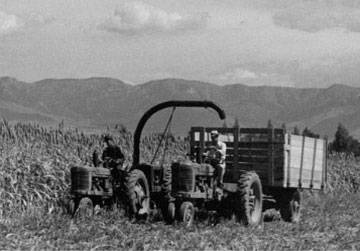 The Los Poblanos land was originally inhabited by the Ancient Pueblo Indians in the 14th century. Many of the original settlers in this area were thought to have come from Puebla, Mexico, a citizen of which is called a "Poblano."