Specials & Packages
Writing Retreat - January 11-15, 2021
Start the New Year off right with a productive writing retreat during the tranquil off-season at Los Poblanos. Join our five-day intensive writing workshop with journalist, author, and writing instructor Katie Hafner and learn Katie's Milestone Approach to writing. You'll come away from the workshop having met a significant goal, and you'll be set with a plan for finishing your project, whether it's a full draft of your memoir, a chapter of your novel, an essay ready to submit for publication, a rich outline for your manuscript, or a full manuscript revision.
Lavender Lover's Amenity Upgrade
Treat yourself to our Lavender Lover's amenity upgrade, available as an enhancement to any guest room. This exclusive offer is available only to inn guests and includes a selection of our all natural, farm fresh lavender products that will surely make any stay even more memorable. Please note, the product assortment changes seasonally.
This package may be reserved online or by contacting the Inn.
Up, Up & Away!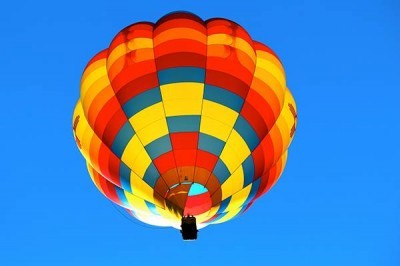 Have a sense of adventure? See Albuquerque from the basket of a hot air balloon! Package includes a sunrise 'flight' for two added on to a night at the Inn and continental breakfast the next morning at Campo.
$350 per couple, includes door-to-balloon ride service. Blackout dates are September 25th – October 15th.
Please contact the Inn to reserve.
Explore Acoma Pueblo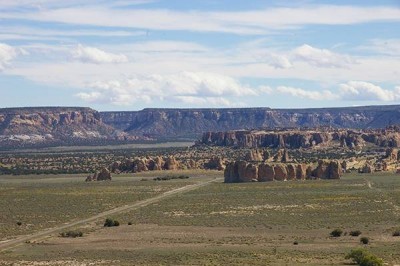 Explore the Acoma Pueblo and its picturesque mesa-top location just 45 minutes West of Los Poblanos. Guided tours are offered by the pueblo staff, and offer a unique perspective on the oldest continuously inhabited community in North America. A rare New Mexican gem, this day trip is a must see for its unique art and unparalleled learning experience. Package includes admission for two, a pueblo tour, admission to the museum and a photography permit. The advantage of booking this with us is a discounted ticket price, and avoiding lines upon arrival at Acoma.
$22 per person. Please contact Acoma directly for details on the guided tours and hours: 1(800)747-0181.
This package may be reserved online or by contacting the Inn.
The Field to Table Experience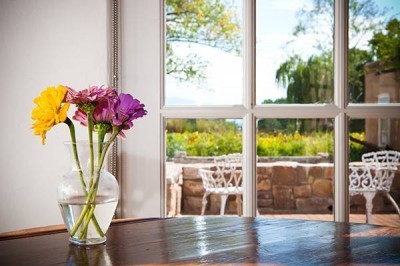 Arrive for a tranquil and relaxing stay at the Inn. Begin your day with breakfast for two from Campo (value up to $50), followed by a relaxing afternoon at our blissful neighborhood spa, Betty's Bath & Day Spa. Spend 90 minutes enjoying a customized lavender massage treatment with our farm fresh lavender products.
$360 per couple. Based on availability.
Please contact the Inn to reserve.
Culinary Add-ons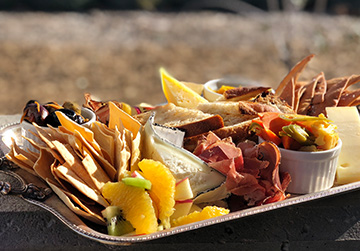 Enhance your stay at the Inn with a picnic lunch or charcuterie prepared by our award-winning culinary team. Or, have a selection of beverages waiting for you upon check-in.
Pricing and selections vary, please allow a 48-hour advance notice for preparation and contact the Inn to reserve.
Evening In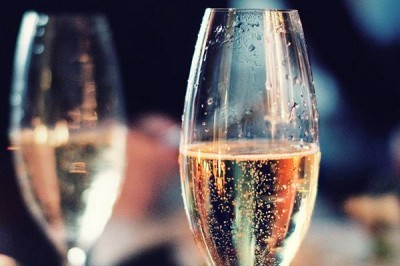 Enjoy a private evening in your room with a selection of artisan cheeses and fruit prepared by our award-winning bakery. Finish the evening with Champagne and house-made chocolates.
$100. Please specify your preferred delivery time when reserving.
This package may be reserved online or by contacting the Inn.
Explore the Jemez Mountains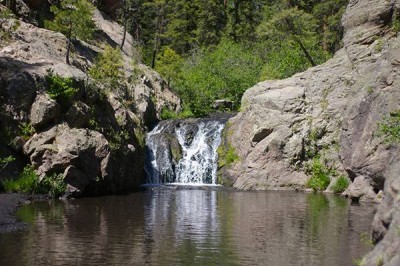 The Jemez Mountains provide the perfect day trip from Albuquerque. Along with the Sangre de Cristo range, the Jemez Mountains form the southernmost tip of the Rocky Mountains which stretch over 2,000 miles north into Canada. After breakfast at the Inn, set off towards the Jemez Mountains with a custom made itinerary and gourmet picnic from our chef. Enjoy the scenic drive and historical monuments along the route. *Children 14 years of age and older are welcome.
$65 per person for a two-hour soak and picnic. Please note, hot springs are open daily 11am – 7pm, closed on Tuesday.
This package may be reserved online or by contacting the Inn.
Scenic Bike Tour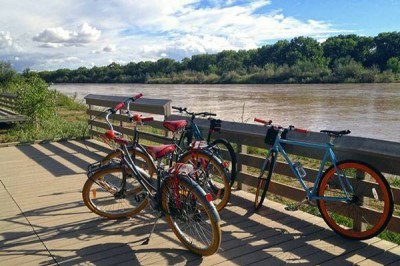 After a gourmet field-to-fork breakfast at the Inn, set off with a picnic from Chef Perno on a leisurely guided ride along the famous Bosque Trail, located just behind Los Poblanos. This two-hour ride is ranked by Sunset Magazine as one of the top 10 city bike rides in the country. A professional guide from the local company Routes Rentals will help identify significant landmarks as well as flora and fauna along the trail. This ride is enjoyable for all skill levels and families are welcome! 48-hour advance reservations required. Tours begin at 11am, guides will pick you up with bikes at the Inn, and a packed field-to-fork lunch is prepared by Chef.
$60 per person. 48-hour advance reservations are required.
Please contact the Inn to reserve.