Culinary Craftsmanship
As stewards of this unique property, our dedicated team holds themselves to the highest standards and works tirelessly to constantly improve their craft.
Los Poblanos is a preservation project that pays homage to the past by being great stewards of the land, thus celebrating our historical agrarian roots and organic farming model. Being located on an organic farm, our artisan practices and attention to even the smallest detail naturally become part of the guest experience.
Bakery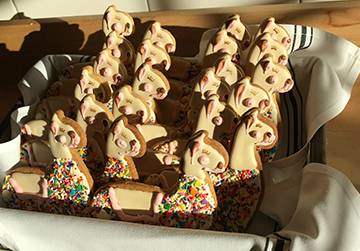 The bakery, located in the kitchen at CAMPO, crafts small-batch artisan offerings ranging from breads and pastries to wedding cakes and cookies. Using a steam-injected European oven, the bakery provides the Farm Foods market and CAMPO with fresh bread each day. Embracing a local and seasonal ethos, the bakery maintains relationships with local farmers and producers while also utilizing ingredients from our own farm.
Butchery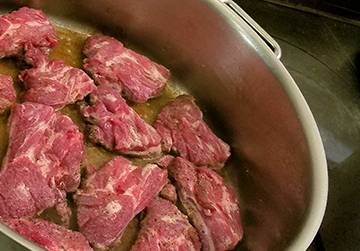 The butchery initiative at Los Poblanos has developed into a whole-animal operation sourced from local, family-run farms and supplies the entire culinary program with cuts of meat, house-made sausages and artisan charcuterie. This development has allowed the culinary model to expand upon longstanding and meaningful relationships with local farmers while adding an enhanced level of craft here at the farm.
Organic Farming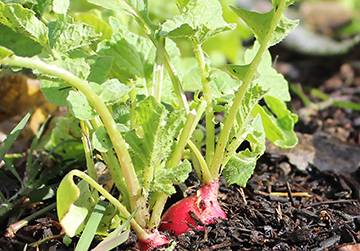 We have dedicated some of our agricultural fields solely to food production for our kitchens. Our farmers collaborate closely with our chefs to grow heirloom and native landrace crops, expanding even more, the potential for our kitchen to provide an outstanding dining experience. We proudly farm organically and utilize a broad array of heirloom and native varieties grown in this region for centuries. These landraces create a biodiverse, regenerative and flavorful alternative to everyday foods.