Autumn Harvest Retreat
The Season to Gather
September 19 - 22, 2021
This September, join us for our second annual Autumn Harvest Retreat at Los Poblanos and celebrate peak farm harvest season with an immersive, behind-the-scenes experience of our field-to-fork culinary model. Spend a morning in the fields with our talented farm team to learn about our organic growing methods and taste fresh produce that's bursting with flavor. Meet our Executive Chef, Jonathan Perno, and Director of Wine & Spirits, Dylan Storment, as they lead interactive retreat sessions that showcase the thought and expertise that go into our award-winning food and beverage program. As you explore the farm from multiple dimensions, you'll come away with new insights that you can incorporate into your own gardens and kitchens at home.
Throughout this retreat, enjoy field-to-fork meals prepared by our award-winning culinary team, rest easy in our healthy, relaxing guest rooms and enjoy a thoughtfully planned schedule that allows for plenty of time to relax and experience the farm at one's leisure.
This Retreat Includes
A luxurious three-night stay at the Inn - check in after 4 pm on Sunday, September 19, check out before 11 am on Wednesday, September 22
Welcome cocktail reception
Five guided sessions
Six-course Harvest Celebration Dinner with sommelier pairings on Tuesday, September 21 at La Quinta
Breakfast daily at Campo (excluding alcohol and gratuity)
Daily wellness classes at the Wellness Yurt
20% off in-store purchases at the Farm Shop between September 19 and 22
Additional Amenities to Enjoy
Treatments at the Hacienda Spa (booked separately)
Saltwater pool and fitness center
Cruiser bicycles
Please note, this retreat involves walking outdoors on gravel paths and uneven farmland. Come prepared with comfortable walking shoes and weather-appropriate attire.
Exactly what I needed. Short of moving into a room there, it was as enjoyable as could be.
Harvest Sessions
Native Plants Walk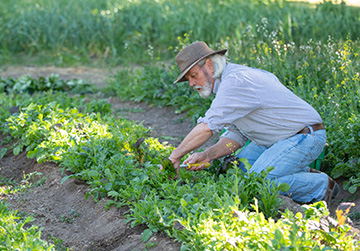 Wes Brittenham, our Director of Horticulture and native plant expert, will lead a foraging walk focused on identifying native plants and their various culinary and healing uses. Discover herbs, flowers and vegetables that have been grown in New Mexico for centuries. You'll have the chance to try herbal teas made with ingredients harvested from our property and follow a short guided meditation through our labyrinth to give your day a calm, refreshing start.
Farm Immersion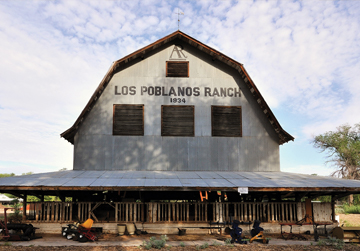 Taste your way around our organic farm with our wonderful team of farmers. You'll learn about how we grow the highest quality food by employing sustainable, regenerative farming methods. The autumn harvest is a very special time on the farm, with different crops coming out of the ground every day. From squash, root vegetables and leafy greens, learn how to harvest vegetables for peak flavor from our dedicated experts. We'll also guide you in a short workshop to make an autumn ornament that will add a distinctly Southwestern touch to your home.
Botanical Cocktail Demo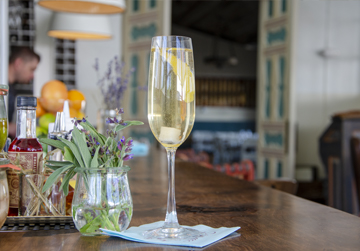 Bar Campo cocktails are renowned for their creative compositions and unique farm-to-bar ingredients. From infused spirits to house-made bitters and amari, the bartending team is constantly experimenting with flavors derived directly from the farm. This interactive demo and tasting - led by Dylan Storment, our Director of Wine & Spirits, and the Bar Campo team - will give you a behind-the-scenes look at how new cocktails are created using freshly harvested ingredients and botanical infusions.
Historic LP Farm Film Screening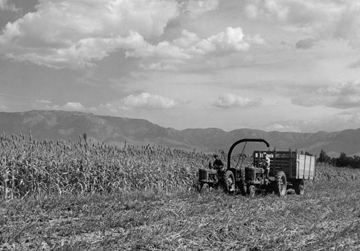 View the premiere screening of historical footage of the Los Poblanos farm in its heyday. This recently uncovered film reveals what life was like around the Los Poblanos farm and John Gaw Meem-designed buildings in the mid-1930s. With commentary and context provided by Executive Director, Matthew Rembe, who grew up at Los Poblanos, as well as other notable panelists, this is a glimpse into our agricultural past unlike you've ever seen before.
Cooking with Fire Culinary Demo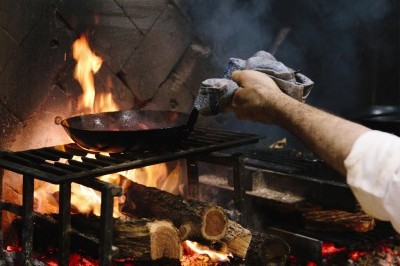 Our outstanding culinary team, led by Executive Chef Jonathan Perno, a 2020 James Beard Award finalist, will guide a demo that provides a closer look at how Campo uses fire as a primary - and primal - cooking method. Drawing from deep-seeded traditions in Spanish, Mexican and Native American cultures, the Campo team uses fire to sear, smoke and steam food with delicious results. Witness our chefs at work over the grills and around our outdoor pit oven, and taste bites pulled right from the flames. You'll come away with a deeper insight into our culinary philosophy and inspired to fire up your own grill at home.
The retreat was just great. Perfect length of time, perfect amount of workshops.
Harvest Celebration Dinner at La Quinta
Tuesday, September 21 | 6:30 PM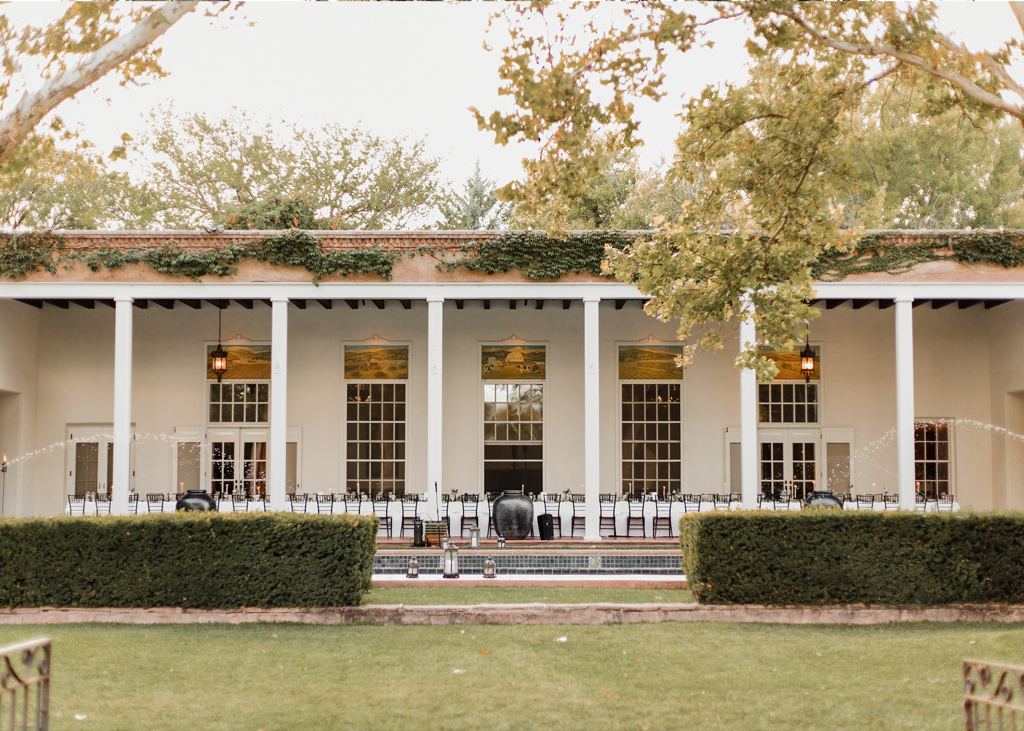 A celebratory culmination of the harvest season, this six-course dinner brings guests together to experience the bounty of the fields with freshly-harvested ingredients from the Los Poblanos farm and partnering producers. Employing the techniques shared in the Cooking with Fire demonstration, the culinary team will weave together a menu that honors the ingredients and commemorates the season. Complete with sommelier-selected wine pairings, the Harvest Celebration Dinner at La Quinta promises to be a culinary experience unlike any other.
Menu
FIRST COURSE
Beet and Bleu Cheese Salad with Fresh Chipotle Buttermilk
paired with Cleto Chiarli "Centenario" Lambrusco
SECOND COURSE
Charro "Red Doc" Pinto Beans with Smoked Onion and Pickled Tomato Rice
paired with Ex-Novo "Sons of Scotland"
THIRD COURSE
Pit-Roasted Seasonal Vegetables with Twin Salsas
paired with Eyrie Vineyards Trousseau
FOURTH COURSE
Adobo Chicken with Preserved Lemon Avocado Crema
paired with Jaffurs Viognier

FIFTH COURSE
Pit-Roasted N.M. Lamb with Pumpkin Seed Mole
paired with Milagro Vineyards "Library" Syrah
DESSERT
Caramel Apple with Caramel Mousse, Apples and Spiced Apple Sorbet
paired with Domaine des Baumard Quarts de Chaume
Please note, menu is subject to change.
Reserve Your Space
This retreat is now sold out. Email reservations@lospoblanos.com to join the waitlist.
Double occupancy package rates start at $2292 ($764 per night) plus tax and service charges.
Single occupancy package rates start at $1596 ($532 per night) plus tax and service charges.