Summer Wellness Retreat
Rest and Recharge on the Farm
July 11 - 14, 2021
Celebrate lavender season at Los Poblanos with our Summer Wellness Retreat. Indulge with three nights on the farm and exclusive small group sessions designed to embrace well-being on the farm, all while being immersed in the world of Los Poblanos. From skincare workshops and culinary demonstrations to wellness classes and a fully organic five-course dinner, this retreat is the ultimate way to experience well-being the Los Poblanos way.
Throughout this retreat, enjoy field-to-fork meals prepared by our award-winning culinary team, rest easy in our healthy, relaxing guest rooms and enjoy a thoughtfully planned schedule that allows for plenty of time to relax and experience the farm at one's leisure. Join us, breathe deep and escape it all during peak lavender season on the farm.
This retreat includes
A luxurious three night stay at the Inn - check in after 4 pm on Sunday, July 11, check out before 11 am on Wednesday, July 14
Welcome cocktail at La Quinta
Five guided wellness sessions
Five-course Lavender Harvest Dinner with sommelier pairings on Tuesday, July 13 at La Quinta
Breakfast daily at Campo (excluding alcohol and gratuity)
20% off in-store purchases at the Farm Shop between July 11 and 14
ADDITIONAL AMENITIES TO ENJOY
Wellness Sessions
Immersive Lavender Experience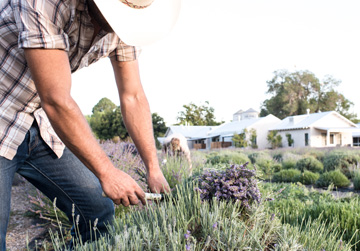 Harvest and Distill
Join Maxfield Bervig, our head Lavender Farmer, and Jamie Lord, our Head Distiller, for a morning immersed in the world of Los Poblanos lavender. Tour our fields, help with the harvest, and witness a live distillation of our favorite botanical. Then we'll guide you in a short workshop to make a lavender memento to infuse your home with the scent and beauty of lavender, all while enjoying some light lavender refreshments.
Summer Skincare Workshop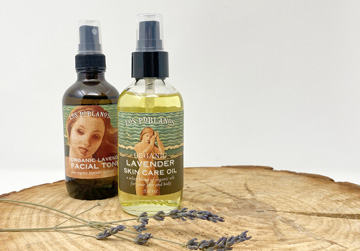 Expert Tips and Tricks
Brandilyn Fagan, Licensed Esthetician and Director of Lavender Sales at Los Poblanos, will guide you through an interactive skincare routine designed specifically for dealing with the effects of summer weather. This will be a unique opportunity to deepen your understanding of skincare, learn about the naturally healing properties of our organic lavender and engage with our in-house expert. Time will be allotted to ask questions regarding a personalized routine, and you'll take all the items used in the regimen home with you.
Biodynamic & Natural Wine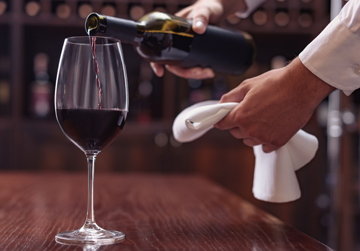 Discuss and Taste
There's been a lot of buzz about natural wine in recent years, but the principles underlying this style are as ancient as the very craft of winemaking. Natural wines favor low intervention practices, meaning the winemakers don't add or remove anything during the vinification process. Their farming philosophies are often centered around sustainable, organic or biodynamic growing. Dylan Storment, Certified Sommelier and Director of Wine & Spirits at Los Poblanos, and Graham Unverzagt from Bar Campo, will lead this enlightening tasting to showcase a fresh approach to wine.
Guided Meditation & Sound Healing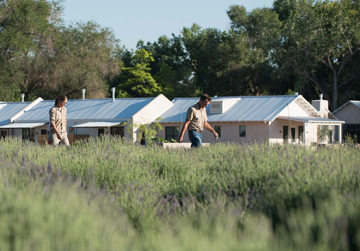 Meditate in Nature
Walk among the fields of Los Poblanos, reconnect with your breath and relax into a guided sound healing session. Sound has been used since ancient times as a tool for healing and awakening, and this practice creates an opportunity for a profound experience of well-being by freeing physical tension and shifting emotional and mental blocks. This meditation session will include breathing, light stretching and relaxation techniques involving sound. Certified in Sound, Voice and Music Healing from the California Institute of Integral Studies, Aimee Conlee is a teacher of the 'Yoga of the Voice' method, and has a deep connection to the land and sounds of Los Poblanos having worked in this special place for a decade.
Cooking with Culinary Herbs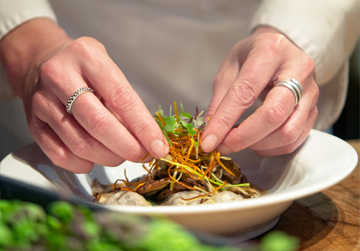 Ayurvedic Chef Demo
Elizabeth Gallery, Chef and certified Ayurvedic practitioner is a longtime collaborator with Chef Perno and the Los Poblanos culinary team. Chef Gallery shares the belief that organic, locally sourced and seasonal ingredients, prepared in a conscious, loving manner produce a dining experience that is as delicious as it is transformative. This approach to food innately takes into consideration the healing, balancing and restorative properties of each ingredient. During this interactive cooking demo and tasting, Chef Gallery will illuminate the principles of Ayurvedic cooking, and show you how to use culinary herbs, fresh vegetables and invigorating spices to achieve a higher state of well-being.
Lavender Harvest Dinner at La Quinta
Tuesday, July 13 | 6:30 PM

Menu
LAVENDER AIOLI SHRIMP COCKTAIL
avocado, lime, tomato gelee, fresh horseradish
with Donnhoff Riesling Trocken
SAVORY LAVENDER CAULIFLOWER CUSTARD
with Roland Lavantereux Chablis
BROWN SUGAR LAVENDER BRAISED PORK BELLY
creamy polenta, seasonal vegetables
with Sheehan Winery Grand Reserve Chambourcin
LAVENDER LAMB GYRO
lavender orange tzaziki, fresh tomato, seasonal greens, pita chips
with Marietta Cellars Syrah
LAVENDER CREAM CAKE
raspberry gelee, white chocolate, fresh raspberries
with Domaine des Baumard Quart de Chaume
Please note, menu is subject to change.
Reserve your Space
This retreat is now sold out. Email reservations@lospoblanos.com to join the waitlist.
Double occupancy package rates start at $2400 ($800 per night) plus tax and service charges.
Single occupancy package rates start at $1635 ($545 per night) plus tax and service charges.