Winter at Los Poblanos
From the first inhalation of refreshing high desert air on a crisp, sunny morning to the scent of piñon wood burning in fireplaces and chimeneas across our 25 acre property, the winter season at Los Poblanos is nothing short of magical. Just ask our many repeat visitors at this time of year: there's something indescribable, but utterly enchanting, about Los Poblanos this time of year.
As celebrations will be a little more intimate this year, we invite you to retreat to the farm with your nearest and dearest for a relaxed - yet no less festive - holiday celebration. Our historic buildings will be decked out with chile ristras, Christmas trees and classic New Mexican folk art decorations. Campo's field-to-fork menus will feature seasonal ingredients that highlight the holiday traditions of our Rio Grande River Valley, and the Farm Shop will be stocked full with wonderful gifts to help check off everyone on your holiday shopping list.
Plan a visit to Los Poblanos to celebrate the season in signature Southwest style.
Seasonal Packages & Retreats
WEEKNIGHT RESET ROOM PACKAGE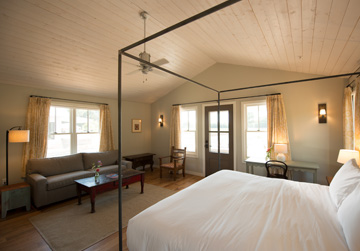 Break from the weekday monotony and embrace a change of scenery with a weeknight stay at the Inn. Whether you're working remotely from the farm and taking advantage of our newly upgraded wifi, or simply in need of a leisurely escape, you'll enjoy a special room rate, a sommelier-selected bottle of wine and a restful night in a luxurious guest room.
This package includes:
A luxurious one night stay in a Classic or Deluxe Room
A sommelier-selected bottle of wine, with your choice of red or white
Double occupancy rates start at $215 and reservations may be made online. This package is available November 1 - December 15, on Sunday through Wednesday night stays only.
Winter on the farm Room Package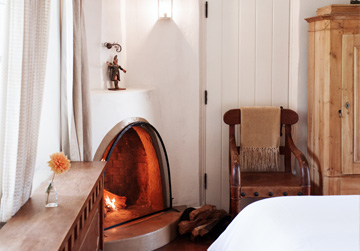 Plan a cozy getaway this winter and visit our historic property with the Winter on the Farm room package. As the temperature drops, curl up in a luxurious room or gather around a wood-burning fireplace. Celebrate the season with award-winning dining and festive activities during this special time of year.
This package is available December 1, 2020 - February 28, 2021 and includes:
A luxurious two night stay in a Deluxe Room or Suite
Breakfast for two daily at Campo (alcohol and gratuity are not included)
A special culinary gift featuring our seasonal favorites from the Farm Shop
Double occupancy rates start at $770 and reservations may be made online.
Celebrate the Holidays
Thanksgiving at Los Poblanos
Take time to slow down and connect with loved ones this Thanksgiving weekend. Spend time together sharing stories fireside in the lobby over hot apple cider and enjoying outdoor lawn games the whole family will love.
After countless months of home cooking, leave the preparation of the holiday feast to us, spend more time with your loved ones and enjoy a magnificent meal thoughtfully prepared by Executive Chef Jonathan Perno and his talented team. This year, a Thanksgiving dinner experience will be available to our lodging guests as we invite you to make memories over an award-winning take on a traditional Thanksgiving meal. For those not staying at the Inn, a limited amount of Campo Curbside Thanksgiving dinners and bakery items are available to preorder.
Christmas at Los Poblanos
Our warm hospitality and decked out historic buildings set the tone for an unforgettable and festive holiday season. Gather your nearest and dearest and indulge in exquisitely prepared meals, fine wines and all the comforts our luxurious guest rooms afford. Christmas Eve dinner at Los Poblanos will be a lively affair with classic New Mexican holiday flavors such as tamales and posole.
Begin Christmas Day with a leisurely brunch, and save room for a spectacular dinner, where our talented team will put a Rio Grande Valley Cuisine spin on traditional classics. This holiday dinner will be exclusively available to our lodging guests from 4 pm until 8 pm by reservation.* For those not staying at the Inn, a limited amount of Campo Curbside Christmas dinners will be available to preorder soon. Check back for more details.
Book your Christmas stay
*Pending the current public health order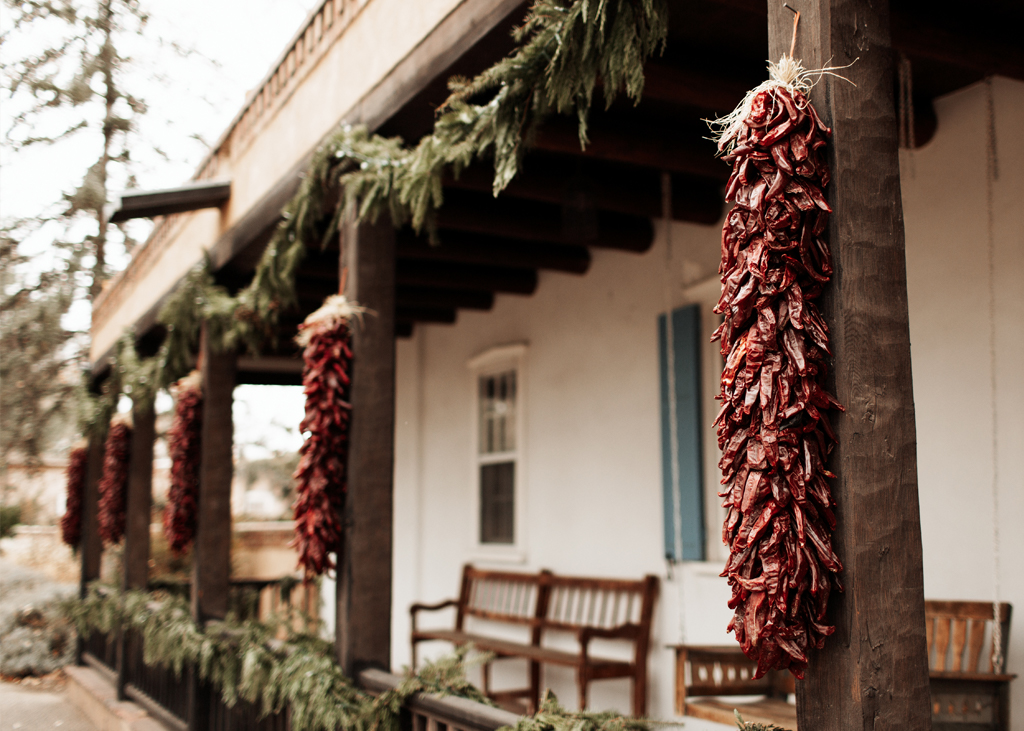 Holiday Gifting at the Farm Shop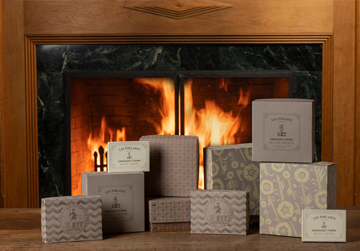 The Farm Shop at Los Poblanos is the one-stop shop you need to tick everyone off your holiday shopping list. From our artisan lavender products to handmade jewelry and local ceramics to charming children's toys, you'll find the perfect gift for each of your loved ones.
Check out the Farm Foods Market at the shop entrance, and make sure to peruse our seasonal baked goods, artisan breads and house-made sausages.
Holiday bakery items are available for preorder here.
Seasonal Experiences
Holiday Crafting Kits
Spend a creative afternoon crafting seasonal decorations to take home or gift to a loved one. Our Folk Art Paper Ornament Kit, Luminaria Painting Kit and Southwestern Décor Bundle are sure to spread joy and infuse your holiday season with festive Southwestern touches. For the little ones, or young at heart, don't miss our Cookie Decorating Kit that's the perfect fireside holiday activity, complete with a cup of hot cocoa.*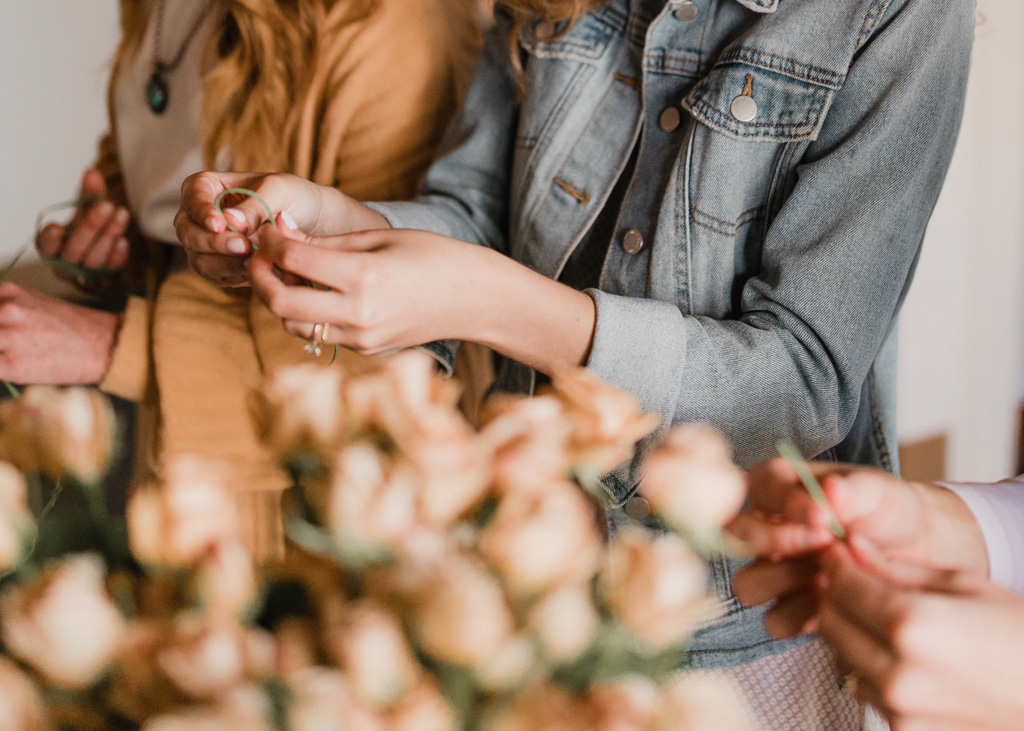 Explore Los Poblanos
Take in the splendor of our John Gaw Meem-designed buildings decked out in their holiday finest with a self-guided tour that explores the grounds and brings our rich history to life. Borrow a sanitized pair of binoculars and a checklist of birds that past guests have been spotted around property and start exploring. And for the lil' farmers, pick up a scavenger hunt that will introduce them to the wonders of our farm.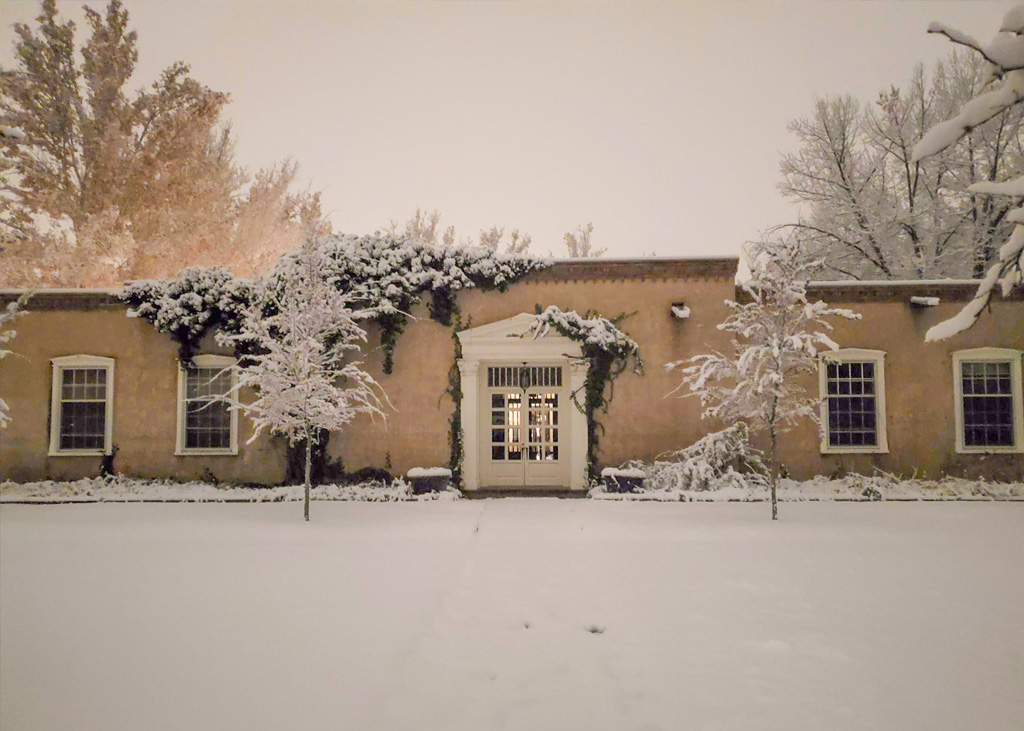 Get Outside
Slow down and take in the serenity and beauty of the farm with a leisurely walk or bike ride. Los Poblanos is adjacent to the Bosque Trail, with several beautiful routes alongside the Rio Grande River that are lovely for walking or cycling. Right across the street, the Los Poblanos Open Space is a wildlife habitat with miles of walkable farm roads that hosts impressive amounts of migrating birds this time of year. And if you're seeking a more challenging hike, we have favorite trails to recommend in the Sandia Mountains.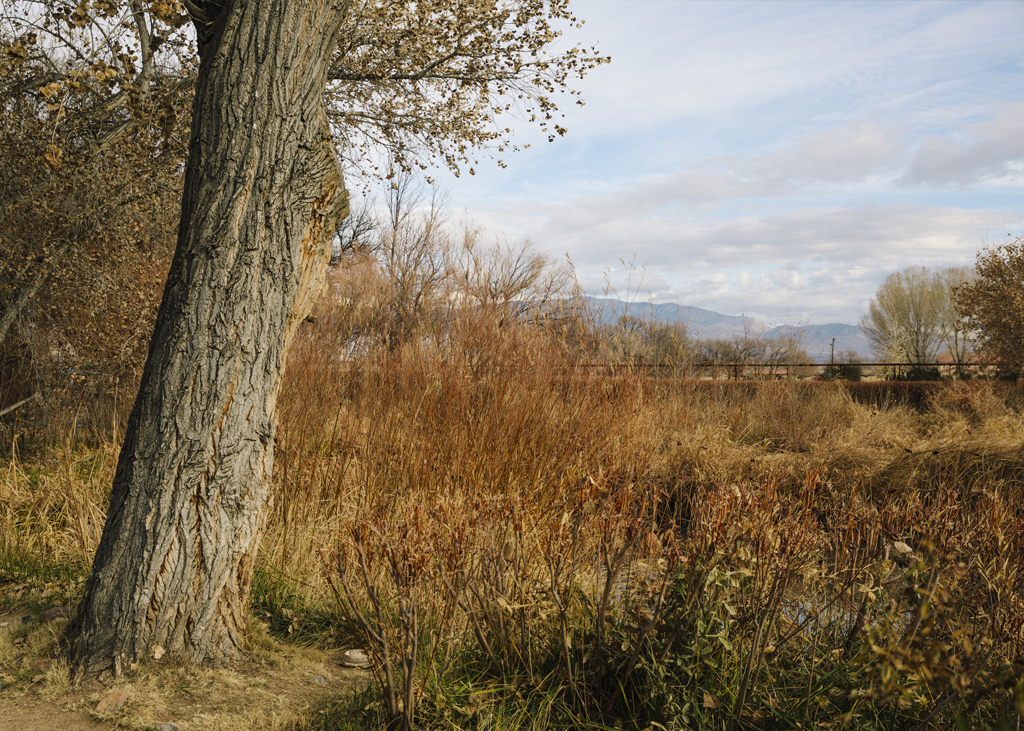 Slow Down & Reconnect
Gather with your nearest and dearest and make memories over a rousing board game, available at the Front Desk. Borrow a yoga mat, breathe deep and embrace a moment of calm outdoors or in the comfort of your guest room. Wander into the lobby for a warm up of hot cocoa and take a brisk walk around the farm. The crisp air, cozy wood-burning fireplaces and glowing luminarias set the tone for quintessential New Mexican holiday festivities in a restorative and relaxing landscape.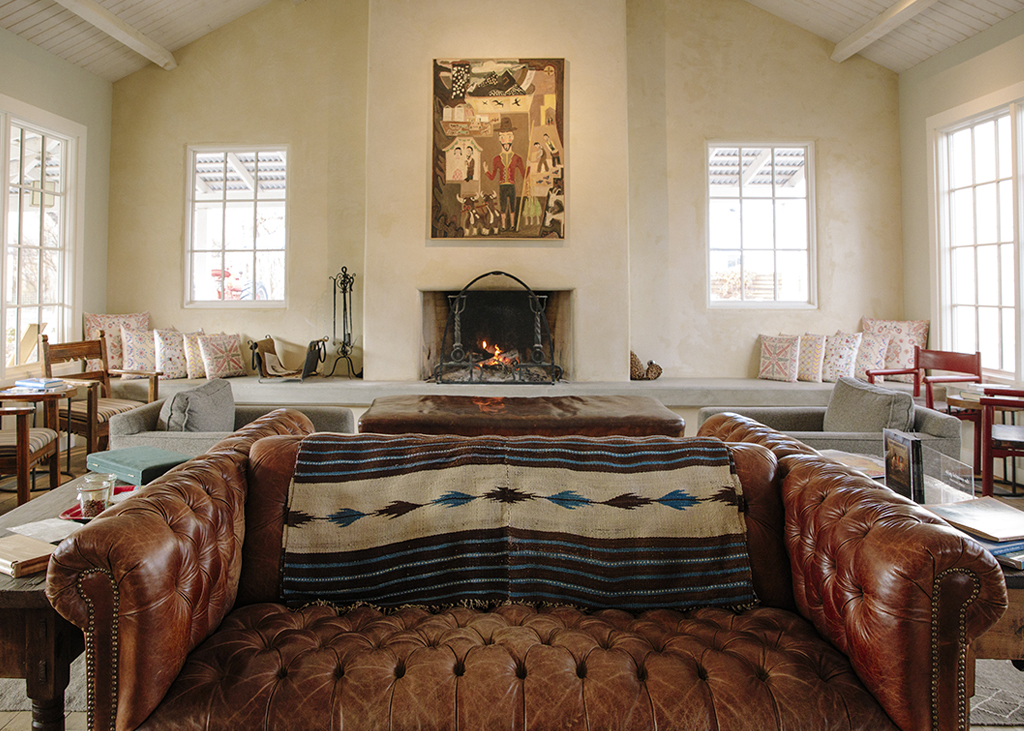 *We kindly ask that holiday crafting kits be reserved 48 hours in advance. Please email Kate Garner to make arrangements.