Farm School
An immersive agricultural experience that is uniquely New Mexican
See and taste what's growing at Los Poblanos! Our busy farmers are hard at work year-round supplying the freshest ingredients for Los Poblanos lavender products and Campo menus. Join us for Farm School, where you'll get insider insight into all the care and expertise that's sown into our fields. From sweet blackberries to fragrant herbs, juicy tomatoes, unique jujube trees, and traditional Zuni blue corn…come prepared for a farm experience that is uniquely New Mexican.
Taste your way around the property with our Garden Guru, Wes Brittenham. You'll learn about Los Poblanos commitment to producing the highest quality food using sustainable farming methods. Get your hands dirty as you help plant, tend and harvest different crops as determined by the season. Plus, you'll get to meet our flock of friendly chickens, resident alpacas and Churro sheep. You'll leave inspired to grow your own organic garden, with practical tips and experience gleaned directly from our talented farm team.
Spring Semester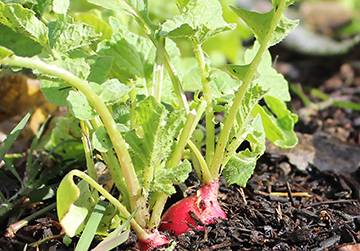 Kick off the growing season with this hands-on workshop. We'll share some of our tricks for growing organic produce bursting with flavor. You'll get to sample classic harbingers of spring, such as radishes, peas and green garlic. We'll show you how to serve them simply and beautifully, using seasonings and herbs to bring out the best in each ingredient.
Check in May 25, 2020
Summer Semester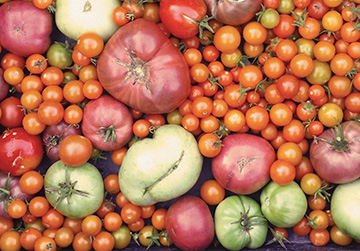 Immerse yourself in the abundance of summer on the farm. With countless crops flourishing at this time of year, you'll have the chance to sample fruit and vegetables bursting with flavor. This is peak season for juicy tomatoes, crunchy cucumbers and sweet berries. We'll provide tips for managing your own backyard garden, and suggestions for turning your homegrown produce into delectable meals.
Check in August 10, 2020
Fall Semester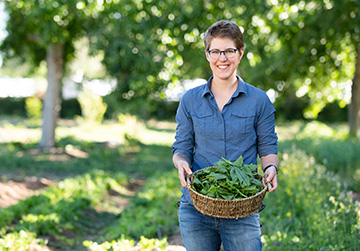 The best time of year in New Mexico, according to New Mexican farmers. The fall harvest is a very special time on the Los Poblanos farm, with different crops coming out of the ground every day. With a slight crisp in the morning air, you'll be dreaming of ways to use the squash, root vegetables and leafy greens that are in season now. We'll talk about when to harvest vegetables for peak flavor, and how to prepare them to bring out the best in each ingredient.
Check in October 19, 2020
Notes: Farm School is 2 hours long and involves up to 1.5 miles of walking on gravel paths and uneven farmland. We'll be outside the entire time, so please come prepared with comfortable walking shoes and weather-appropriate attire. Children of all ages are welcome on the tour, but strollers are not permitted on the growing fields.
Package rates start at $385 for double occupancy. Package includes: one night at the Inn, a full morning of activities on the farm, picnic lunch and exclusive welcome gift upon arrival.
Make your stay on the farm extra special with breakfast at Campo, our field-to-fork restaurant. Later on, make sure to check out Bar Campo, which serves creative food offerings on Monday and Tuesday evenings when only the bar is open. Consider adding on a second night at the Inn to enjoy a Sunday or Tuesday evening yoga class, Wednesday morning Art & Architecture tour or live music on the Bar Campo patio during Tuesday Social Hour, all complimentary amenities for Inn guests and coming soon to our Event Calendar.