Winter Wellness Retreat
Reset and recharge for the new year ahead
January 17 - 19, 2020
Welcome a new year and a chance to reset with a restorative retreat at Los Poblanos, conveniently scheduled over the first long weekend of the year. Escape to the farm and spend a slow weekend amongst cozy wood-burning fireplaces and relaxing lavender sessions that will help combat dry skin that comes from winter hibernation. Enjoy field-to-fork meals prepared by our award-winning culinary team and rest easy in our healthy, relaxing guest rooms. This immersive weekend will allow you to truly experience the healing benefits of lavender while eating nourishing organic meals and spending time out of doors in the beautiful North Valley.
Friday
Arrive Friday afternoon and, after checking into your room, craft your own bath salt or scrub to enjoy that evening. Learn about the history of our signature product, Lavender Salve, and experience our production process by pouring your own to take home. Help prepare the copper still, which distills plants into essential oil and hydrosol, using plant material harvested steps from the still itself. Then enjoy a seasonal family-style dinner prepared with fresh, organic ingredients from our own farm and local food shed.
Friday Dinner Menu
Rosemary Bread Rolls
sea salt | organic butter
Tortilla Soup
green chile | tomato | onion | crispy tortilla strips | Tucumcari cheddar
Tamales de Los Poblanos
poblano chile | mushrooms | New Mexico red chile sauce
Roasted Chicken
lavender-honey lacquer | lemon | herbs | pickled vegetables | pan jus
Wine Service
sommelier selection of white and red wine
Sides
sauteed greens
glazed seasonal vegetables
Lavender Dessert Trio
lavender creme brulee | lavender chocolate truffle | lavender shortbread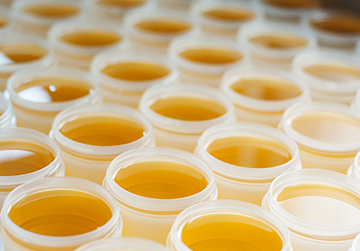 Saturday & Sunday
Wake refreshed on Saturday and, after a group breakfast, spend the day steeped in lavender, beginning with an introduction to the steam distillation process and experiencing a live distillation. Make your own lavender sachet while discussing the plant and enjoy a chef-prepared lunch. Spend the early afternoon checking on the still and pouring hydrosol from the distillation. Then Brandilyn Fagan, Licensed Esthetician and our Wholesale Sales Manager at Los Poblanos, will guide you through a winter skincare routine developed specially for harsh winter weather. While traditional skincare consultations are often costly, we're thrilled to offer a unique opportunity to deepen your understanding of skincare and engage with our in-house expert. Time will be allotted to ask questions regarding a personalized routine, and you'll take all of the items used in the regimen home with you. You'll then be invited to wander our organic lavender fields and be treated to a guided meditation, followed by an indoor sound healing session. Programming will then close for the day, and you're invited to attend the Savor de Legumbres dinner (tickets sold separately), dine at Campo or make other dining arrangements. The retreat will close on Sunday morning with a short sound healing session and closing statements.
Saturday Breakfast Menu
Breakfast Pastries
green chile scone | croissant | gluten free muffin
Seasonal Fresh Fruit
House-made Granola
milk | yogurt
Saturday Lunch Menu
Rosemary Bread Rolls
sea salt | organic butter
Organic Baby Beet Salad
toasted coriander | green chile | goat cheese | house-made vinaigrette
Seared Fish
glazed carrots | mushrooms | fresh herbs
Baked Garganelli Pasta
eggplant | shallots | pesto cream
Ginger-orange Bars
This weekend retreat includes:
Two nights at the Inn (Friday, January 17 & Saturday, January 18)
Friday evening and Saturday lavender sessions
Friday evening dinner
Saturday morning breakfast
Saturday lunch
Winter skincare session with Brandilyn Fagan, Licensed Esthetician
Take home lavender products from sessions
Meditation and sound healing sessions with Aimee Conlee, certified in Sound, Voice and Music Healing
This serene weekend retreat at Los Poblanos is now sold out. Please contact the Inn at 505-344-9297 ext. 0 to be put on the waitlist. Single occupancy rates start at $685.
Please note, we've allowed time for Saturday dinner and Sunday breakfast on your own. We encourage you to experience our Long Table Dinner on Saturday evening - Savor de Legumbres. Our reservationist would be happy to assist in making dining reservations.