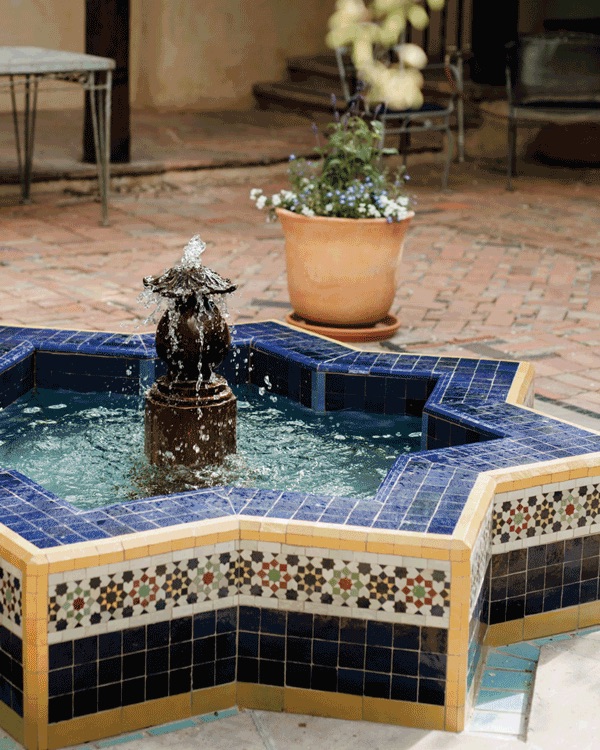 2019 at Los Poblanos
As the property slows down after the holiday season, we're taking time to look back on 2019. The year was filled with many exciting changes at Los Poblanos, from the addition of chickens and sheep to the farm to improving benefits for our growing number of employees. With a complex business, we are constantly challenging ourselves to innovate and be good stewards of the land. While we certainly faced hurdles and setbacks, we are thrilled to share some of our accomplishments from the year as we rolled up our sleeves to further our mission of sustainable agriculture, hospitality, historic preservation and community.

Sustainable Agriculture
Farm team Wes, Max, Lara, Judy, Jonathan and Jamie continue to collaborate on the future of our farm's apiary program, which centered around the construction of a new bee house last year. We have dreams of eventually incorporating a meditation room in the bee house that will benefit from their calming hum. Despite careful management of the bees, we lost our hives last year primarily to Ascosphaera apis, a fungus that attacks larval bees. Many local beekeepers experienced this as well, and we are hopeful that this year will prove better results. We also added beautiful chickens back to our farm, who started laying and providing eggs to the kitchen. Our sweet sheep were brought on to assist with composting, and we're looking into opportunities to recycle their wool.
New Mexico Landrace Corn Project, which revived the traditional heirloom corn once grown on Isleta Pueblo to be grown in farms across the state, continues to supply Campo with heirloom corn and grains. Our chefs incorporated a preservation technique used by Santo Domingo Pueblo, and roasted large batches of this corn underground for many creative uses at Campo. As the sole New Mexican representative, we partnered with Dan Barber, chef and co-owner of Blue Hill and Blue Hill at Stone Barns, and the folks at Row 7 Seed Company to grow seeds that thrive in our unique terroir, testing for flavor that begins with the seed, to reimagine food from the ground up. We're thrilled to continue to contribute our findings to this innovative farming project.
Hospitality
In an effort to take advantage of our incredible weather and stunning North Valley views, the Campo patio was refreshed with new landscaping, heaters and additional seating – including a new fire pit circled by beautiful Taos Adirondack chairs from Millicent Furniture. With Lone Piñon, an acoustic conjunto preserving traditional Northern New Mexico music, we offered a new outdoor experience and brought live music to the Campo patio during warm evenings. With your feedback on the noise levels at Campo, we partnered with local sound engineering company VAST Technologies, and made a significant investment in reducing the decibel levels with the addition of acoustic paneling. 2019 was also an incredibly exciting year for our vision of dynamic culinary and cultural programming, and we were honored to host a range of amazing guests, from visiting chefs, scholars and authors, and masters of art and design. We also relaunched our website early in the year, with the intention of providing a better navigation experience between our many businesses, as well as improved access to history, property information and a streamlined online reservation process.
Historic Preservation
In keeping with our mission of historic preservation, the Spanish courtyard of the Hacienda became even more lovely with the retiling of the 1934 Moorish fountain. The fountain is the centerpiece of the courtyard, and has provided a breathtaking and relaxing retreat for 85 years now! Another historic building, the Lord & Burnham Greenhouse, had its roof replaced, allowing us to continue propagation efforts inside and thereby add plants to our field this year as our lavender product line continues to expand. Up against over a thousand incredible international design projects ranging from Bali to Shanghai, Los Poblanos brought attention to New Mexico by winning Hospitality Design Magazine'sprestigious Midsize Hotel design award at the 15th annual HD Awards Ceremony held in New York City last June. In partnership with Atkin Olshin Schade Architects and other outstanding New Mexican businesses, the award celebrated our recent remodel and expansion project.
Community
With a dynamic community of employees ranging from arborists and beekeepers to bellhops and bakers, Los Poblanos is honored to employ some of the most talented people in our community. Last year we worked to improve benefits, with the goal of making Los Poblanos a compelling and competitive place to work. Our reach extends off our 25 acres as strategic partners with non-profit and local institutions. We partnered with many incredible organizations supporting causes that are near and dear to our hearts, from Albuquerque Museum and Presbyterian Ear Institute to the Rio Grande Nature Center, Endorphin Power Company and several local educational, art and civic community organizations.
None of this work would be possible without your support, so thank you. You truly mean the world to us.

See you around the farm,
The Los Poblanos family