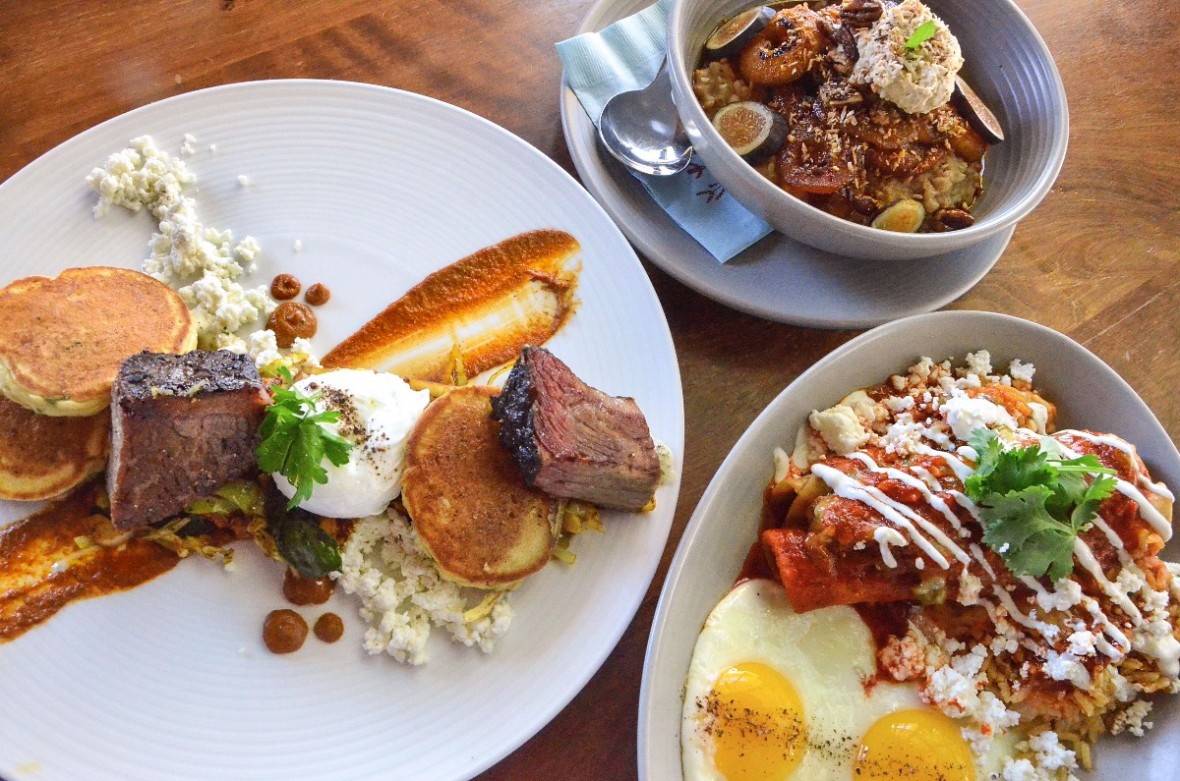 Fall brings crisp mornings and new seasonal offerings to the Campo breakfast menu. Begin a lovely new day in our sunny dining room and enjoy breathtaking views of the Sandia Mountains, our farm fields and the changing colors of the ancient cottonwood trees. Enjoy delicious new additions to the menu, like the savory Green Chile Breakfast Enchiladas, cozy Hot Steel-cut Oats with Chimayo red chile caramel apples and Smoked Brisket and Egg featuring corn roasted underground right on the farm. Campo's culinary team has created unforgettable dishes that are perfect for the season and just might make breakfast your favorite meal of the day.
The story of underground corn
Traditionally, in Native American culture, large fire pits are used for burying and slow-roasting large batches of corn as a method of preservation for the winter months. The corn can then be eaten freshly roasted (often times with honey) or dried. Underground corn can be found in most indigenous households. Our Chefs, David and Rey, have put their heads (and traditions) together to incorporate this roasting technique here on property. It can be found in our corn pancake (served with the Smoked Brisket and Egg) and fresh, Rio Grande Valley Calabacitas.