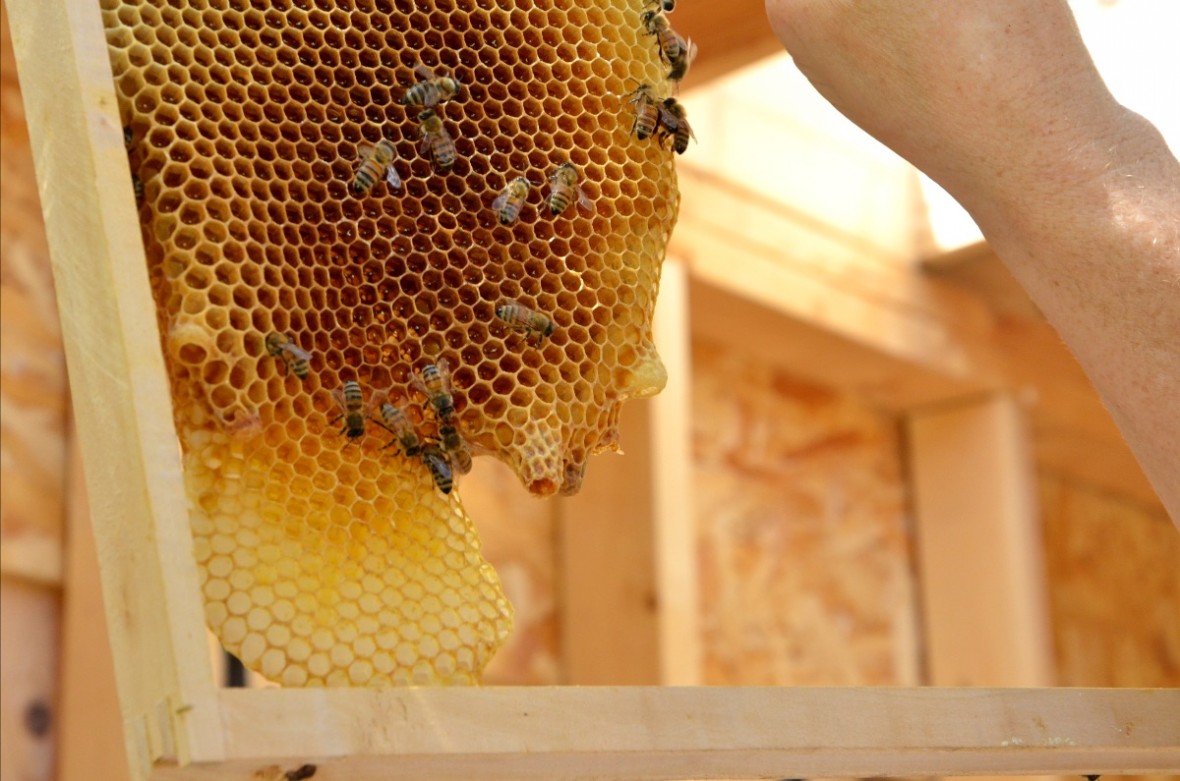 A rich agricultural history
Our farm has been a site of rich agricultural activity since the very beginning. In the 1930s and 1940s, Los Poblanos was a model experimental farm that grew sugar beets, alfalfa, oats, corn and barley. The farm boasted one of the finest purebred herds of Guernsey and Holstein cows, and purebred rams were raised with the intention of helping sheep herders in the state improve their flocks. The historic greenhouse was used as a laboratory for growing new varieties of roses and chrysanthemums commercially.
In 1976, Penny and Armin Rembe moved in with their four children and maintained the property as gentlemen farmers, preserving the historic gardens, sustainably farming the fields and keeping bees. As an amateur beekeeper, Armin maintained several Top Bar hives, three of which have been restored and are currently utilized in our lavender fields.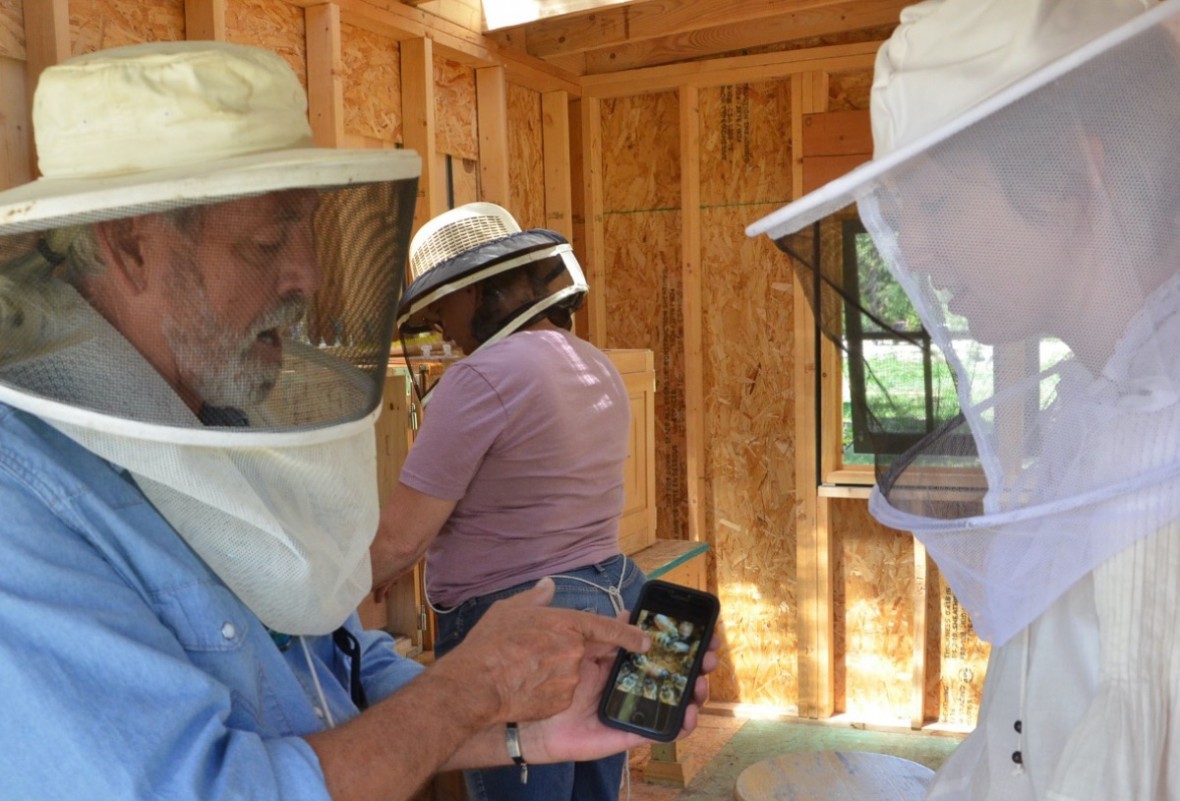 Beekeeping on the farm today
Bees have always been important at Los Poblanos - so much so that we brought on a local expert beekeeper, Lara Lovell, to tend to the hives on our farm. She works closely with our Director of Horticulture, Wes Brittenham, to keep bees in the Slovenian bee house we built last summer. They are using AZ hives, named for Anton Žnideršič who created the unique design in his native Slovenia over 100 years ago. The clever design has two chambers, a brood and a honey chamber, which allows each to be inspected without disturbing the other.
While last summer was riddled with surprises and learning curves, we're delighted with the way this season of beekeeping is unfolding. Our four hives are doing very well, with queens dutifully laying eggs and producing brood. The worker bees are keeping busy bringing in pollen and are beginning to store honey. Young bees are emerging from the brood chambers and all appear to be thriving. Wes says, "we are very pleased with what we are seeing with them at this point." Each week, Lara carefully examines the hives and ensures all continues to go well.
We envision a future where educational beekeeping activities and innovative experiences will be woven into the agritourism experience, further connecting guests with our agricultural model we hold so dear. Beekeeping is a truly beautiful process that we are thrilled to incorporate into our farming efforts, as we continue to sustainably preserve the historic Los Poblanos Ranch.
Shop our bee and honey products at the Farm Shop.