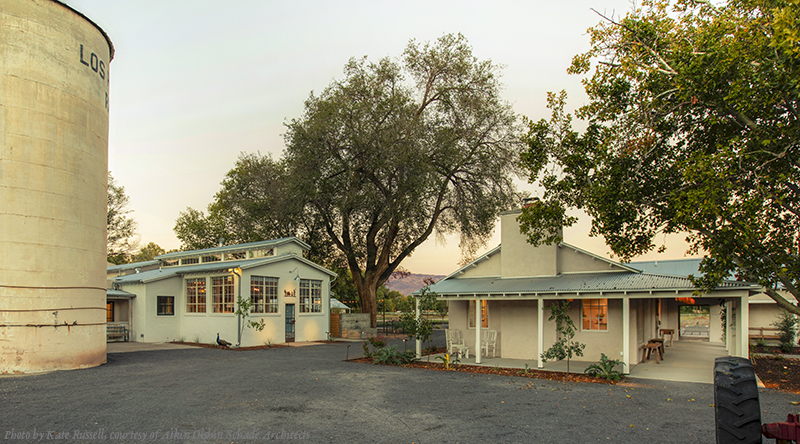 As concerns continue to escalate in our current environment, we've made what we feel is the most responsible, proactive decision given the information we currently have. Effective immediately, Los Poblanos will be closing the Inn, Events and Campo (both dining room and bar), with plans to reopen on May 1. If you have an upcoming reservation with us during this time, you've likely heard from us. But if not, rest assured you will soon. For the safety of our employees, guests and community, we are compelled to do our due diligence in creating space and distance so that people remain well. Community means everything to us.
As we try to think creatively during this time, we are exploring a pickup dinner service at Campo and will share updates in the coming days. For the time being, the Farm Shop will remain open daily 9 am - 6 pm with some changes, including implementing social distancing for the comfort of employees and guests, eliminating counter food service and removing product testers. We are happy to continue offering the community our signature items, including fresh bread from our bakery and our artisan lavender products. Farm Shop online is always open, with all domestic orders shipping complimentary.
These are challenging decisions to make, and we certainly understand the great impact this has on the livelihood of our hardworking team. We are creatively looking at ways to support our team, and will share additional details as we have them.
We are so deeply grateful for our loyal customers. Your business means everything to us, especially right now. We look forward to being on the other side of this soon.
Please don't hesitate to reach out with any questions, comments or concerns at reservations@lospoblanos.com. We kindly ask for your patience and understanding as we work through the large quantity of requests we have ahead of us.

Best regards,
Matthew Rembe
Owner/Operator