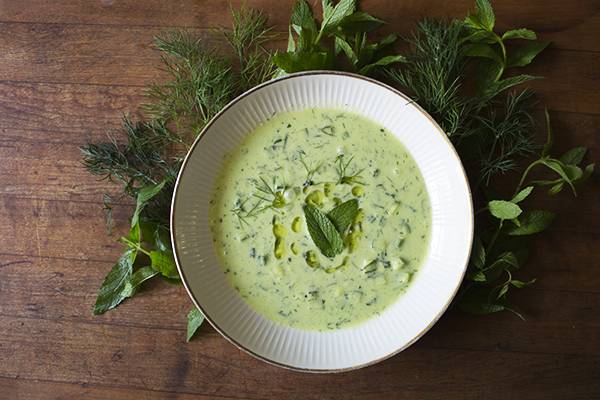 When asked about the inspiration behind this recipe, Chef had only one word: "summer!" – So there you have it, this dish is summer!
Two of the main tenants of Rio Grande Valley Cuisine are freshness and seasonality. Well, nothing is fresher or more seasonal than cucumbers in the summer time. Today we're sharing our recipe for chilled cucumber soup using some sun-loving organic cucumbers from our own gardens. Bright and refreshing with a subtle complexity (thanks to some amazingly fresh herbs), this delectable soup offers a perfect respite from that hot summer sun. This is a two-day recipe (though it does most of the work itself overnight), but trust us it is worth the wait! The beauty of a recipe like this is that you can easily make it on a weekend and then leave it in the refrigerator so it's ready whenever you need a quick lunch, snack, or even second breakfast.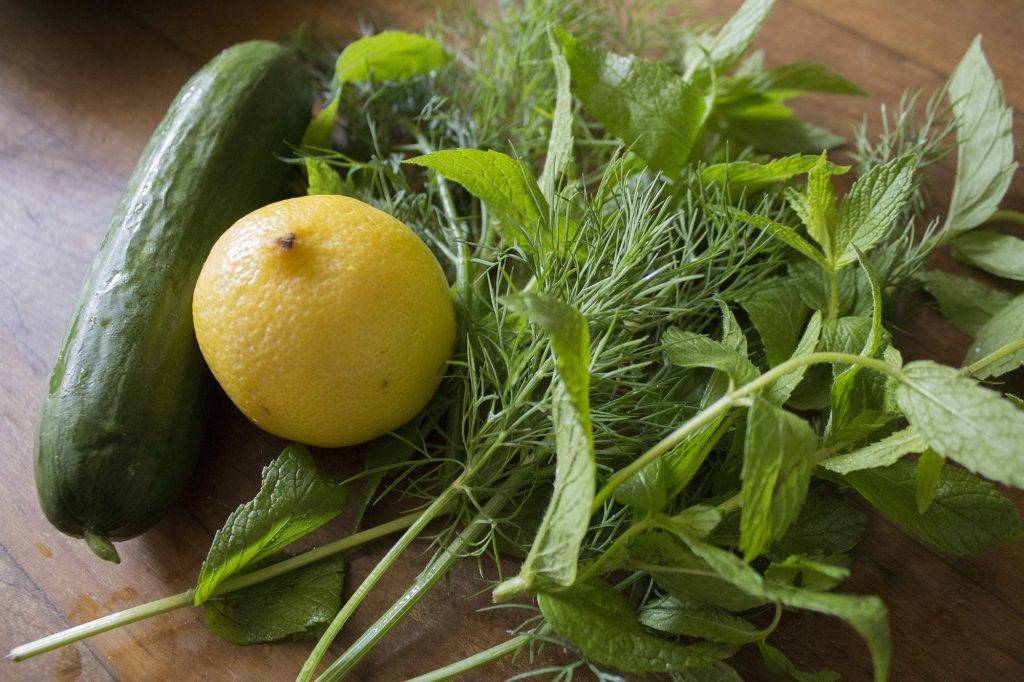 Mint, dill, and lemon give this dish it's vibrancy while fresh cucumbers lend that cool crunch that a chilled soup just begs for.
Chilled Cucumber Soup | serves 6
For the stock:
2 medium yellow onions peeled
2 large ribs of celery
12 cloves of garlic, minced, half to finish soup
6 cups cold water
2 cups heavy cream
1 large bay leaf
For Finishing:
8 large cucumbers- reserve 2 for garnish, not peeled but seeded
2 oz fresh dill, chopped fine
2 lemons, juiced
12-15 leaves fresh mint, chiffonade
Salt to taste
Pepper to taste
4 Tbs extra virgin olive oil
Instructions:
First, take the stock ingredients (reserve half of the minced garlic for finishing) and put them all together in a four-quart stock pot. Bring it to a boil and then reduce the heat and let simmer for 1 to 1 ½ hours. Remove the pot from the heat and let your stock cool completely.
Meanwhile, you can prep the cucumbers. First, peel six of them and de-seed. Then chop them into large pieces that will fit into the blender and set aside. Cut the remaining two for garnish, into ¼" dice, and reserve to finish the soup.
Once the stock is cooled, remove the bay leaf and add the stock to a blender. In batches, blend the rough cut cucumbers with the stock. Once you have added all of the cucumbers, strain the blended mixture into a stock pot, making sure to press the pulp as much as you can to get all the juice out. Next, add all the remaining ingredients and reserved minced garlic to the cucumber liquid. Season the soup with salt and pepper to taste (season a bit less than you would think). Cover and place in the fridge for 24 hours. Before serving, adjust seasoning (the soup will change overnight and flavors will have developed more). Garnish with fresh mint and dill and a drizzle of extra virgin olive oil.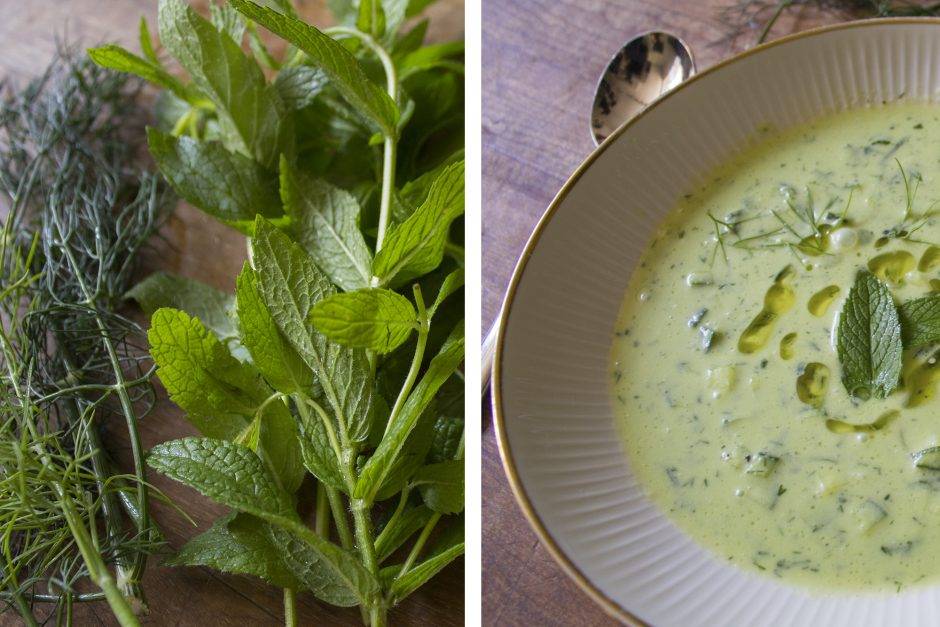 We hope you enjoy making and eating this dish as much as we do! Stay tuned for more great field-to-fork recipes from Chef and the kitchen team.