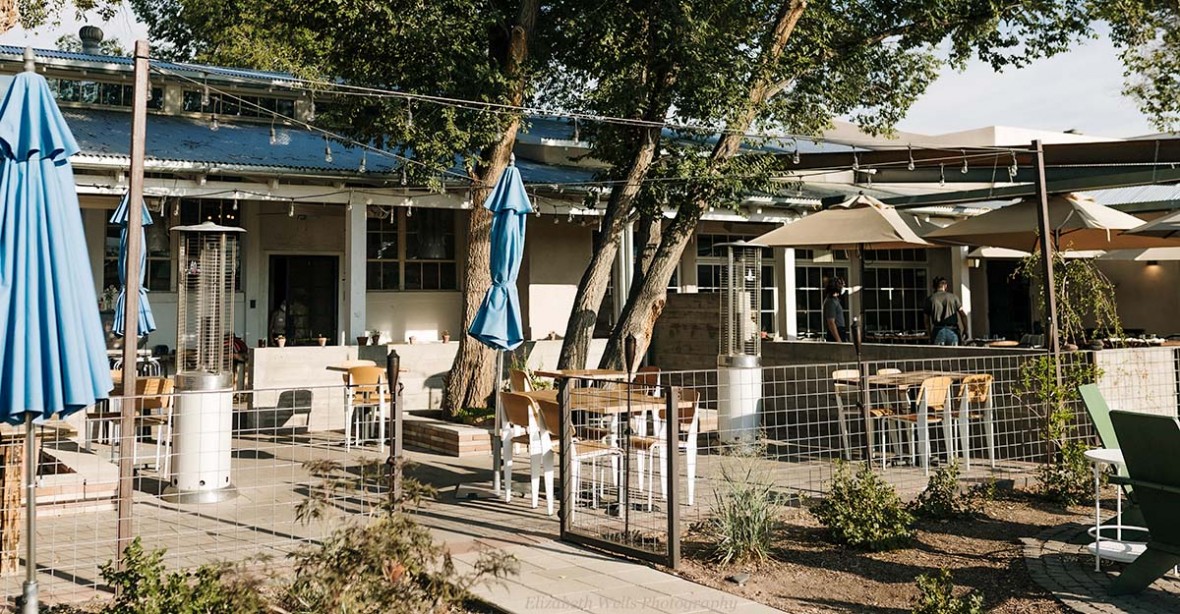 Campo, meaning field in Spanish, reflects our dedication to organic farming, both in our own fields and within our local food shed. As our talented culinary team imagines new menus and sources ingredients, the underlying mission is to stay close to home. On the farm, this means our culinary and farm teams work together each season and create plans to grow heirloom, organic produce.
This partnership supports our regenerative agricultural model and brings freshly harvested ingredients to your plate. We also rely on longstanding relationships with trusted farm and ranch partners in our community to provide fresh produce, grains and meats. The Campo menu is an homage to all the local farmers and ranchers who work tirelessly to perfect their craft.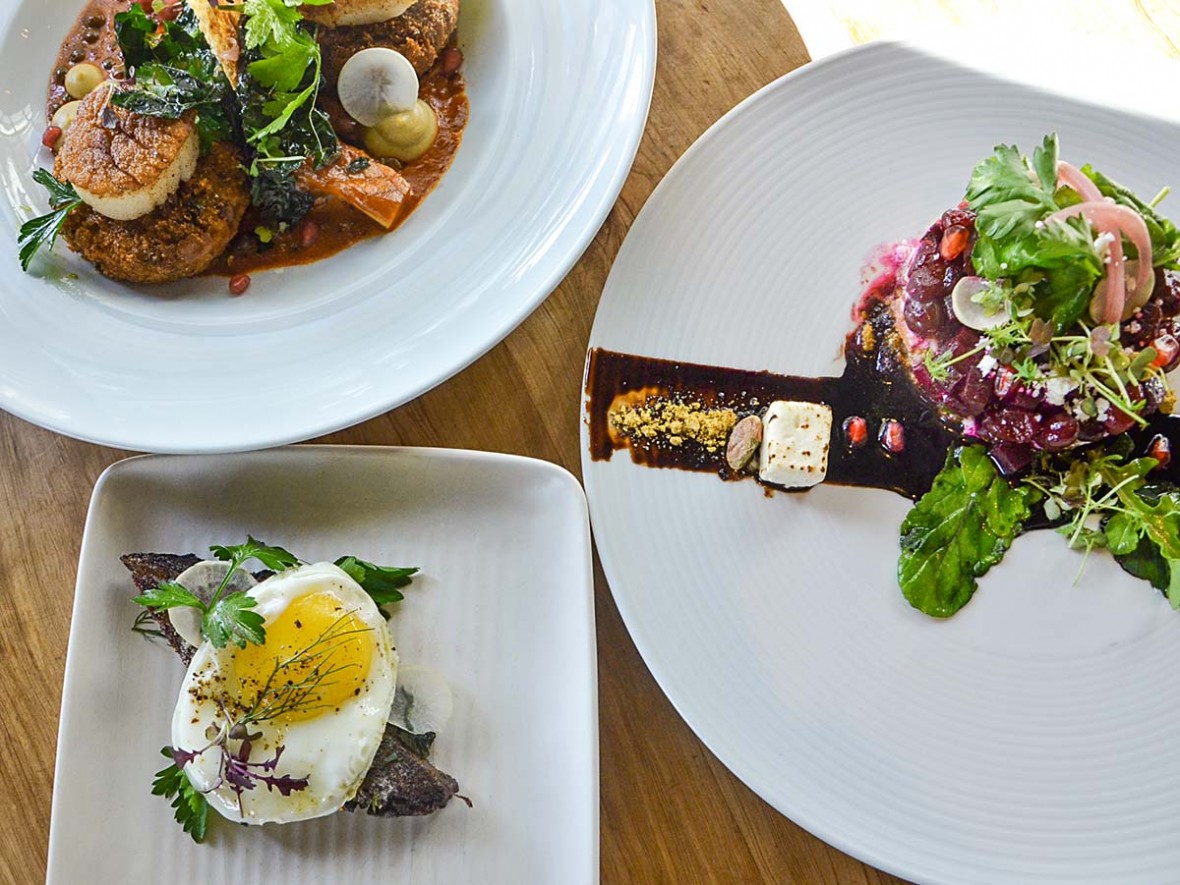 As the temperatures drop, we're naturally inclined to seek hearty dishes that comfort the soul. For both brunch and dinner, you'll find spectacular new offerings alongside tried and true Campo classics that hit the spot every time. On the brunch menu, the new Seared Scallops dish has been an instant guest favorite. Expertly prepared and beautifully plated, it boasts crunchy and creamy arancini, bold sauces, sharp pecorino and crispy farm greens. The Brisket & Egg dish has been reimagined for the season with in-house butchered meats that are seared in a compound butter with herbs, citrus and fat from the brisket itself. Paired with seasonal root vegetables and a goat cheese mustard sauce, this dish is suitable for any hour, making it a brunch staple. An excellent choice for a sharable starter, the Beet Tartare has layers of cranberries, beets, pistachios, farm greens and feta, and is cooked with seasonal aromatics including clove and cardamom. Not pictured, we'd be remiss not to mention our French Toast with bread from our bakery, seasonal fruit, toasted meringue and an incredible fall whipped cream infused with squash, pumpkin, persimmon and warming spices.

"There's no question the closer you are to the ingredients, the richer the food." -David, recent brunch guest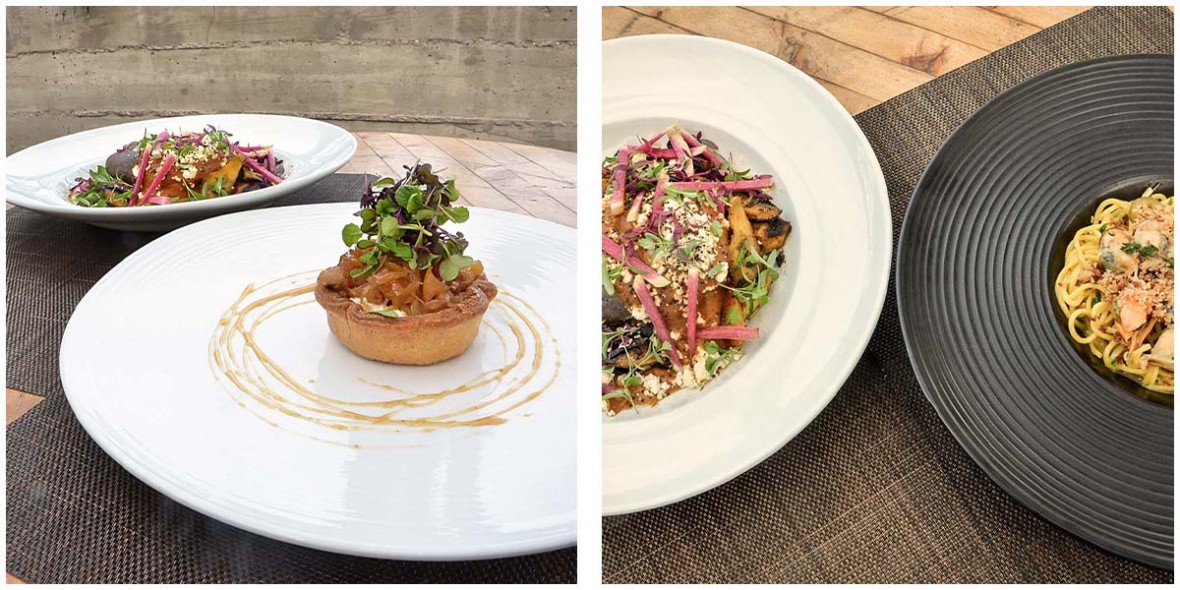 On the dinner menu, the Apple Onion Tart is an absolutely delectable way to begin an autumnal culinary journey with local apples, reduced cider, local goat cheese and Santa Fe Spirits Apple Brandy, all layered inside a flaky tart made with our bakery's croissant dough. A vegetarian staple on the menu, Mole Amarillo tells the story of the three sisters, corn, squash and beans, that are typically grown together in a companion planting technique. Blue corn masa forms the shell of the tamale, and is stuffed with local beans, squash and mushroom and sits atop a bed of roasted squash. The little-documented fourth sister, amaranth, appears as a garnish in two forms: as a popped seed and a micro green. Amaranth is one of the many plants we grow here on the farm - if you visited this summer, you likely saw their striking rich burgundy and gold plumes dotting fields and flower beds. And if you've experienced dinner at Campo and skipped over the pasta offerings, let this be a sign: made from scratch daily, our handmade pastas are a true labor of love, crafted with grains sourced in our local food shed. A work of art on their own, our culinary team believes these pastas are the perfect vehicles to showcase local ingredients and explore nuanced flavors. While it may seem like a simple dish, the flavorful Saffron Spaghetti is complex and impeccable. First, dough is crafted with a heavy semolina content and infused with saffron and white wine. Then, house-made salumi, local pickled peppers, poached mussels and lemon breadcrumbs are added to the tangle of noodles for an outstanding, satisfying dish.

Whether you plan to start or end your day at Campo, be sure to make a reservation and join us for a culinary experience like no other.
---
Our House Butcher Named a Local Hero
Edible New Mexico's Local Hero Awards recognize those making a positive impact in New Mexico's food systems. We're delighted to share that our House Butcher, Gabe Romero, is among the many talented individuals and organizations being celebrated this year!
Campo Recognized in Fodor's Travel
In a recent round up, Fodor's Travel included Campo in their list: "These 11 U.S. Hotels Have Some of the Best Restaurants in the Country." We're overjoyed that the work of our dedicated culinary team has been recognized in this international publication.