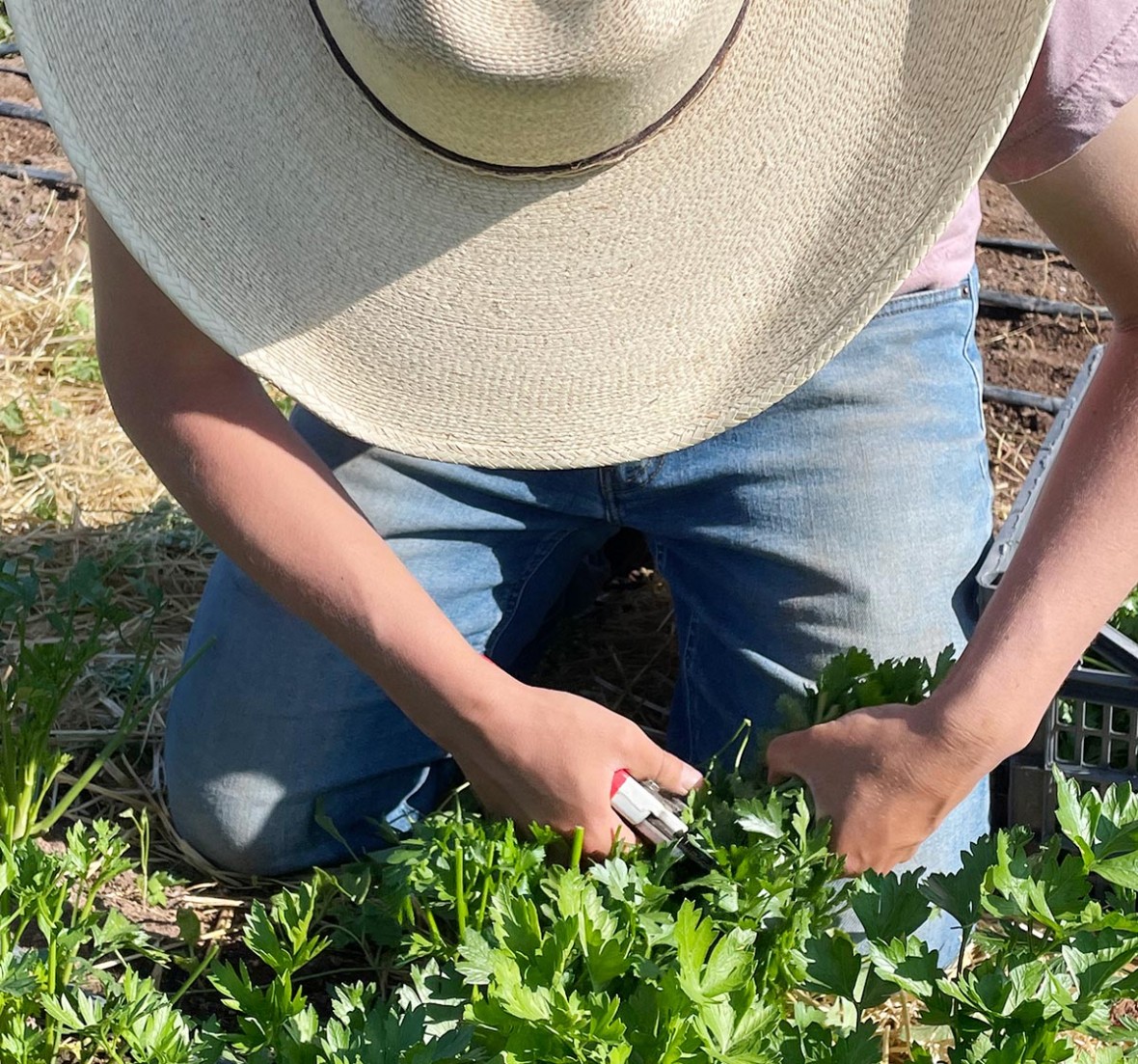 Growing Herbs at Los Poblanos
Herbs. Just the word conjures up delightful associations of fragrance and flavor. With multiple uses across the culinary, beverage and wellness spectrum, a single herb or a blend of multiple essences can really make an experience sing. As we diversify and expand the ways herbs are incorporated in the kitchen, bar and spa, our farm team is increasing the quantity and variety of herbs grown around the farm. Thoughtful conversations between chefs, mixologists and estheticians allow creativity to begin in the farm fields and manifest in the many experiences available here at Los Poblanos. Each herb's potential is being explored and expanded.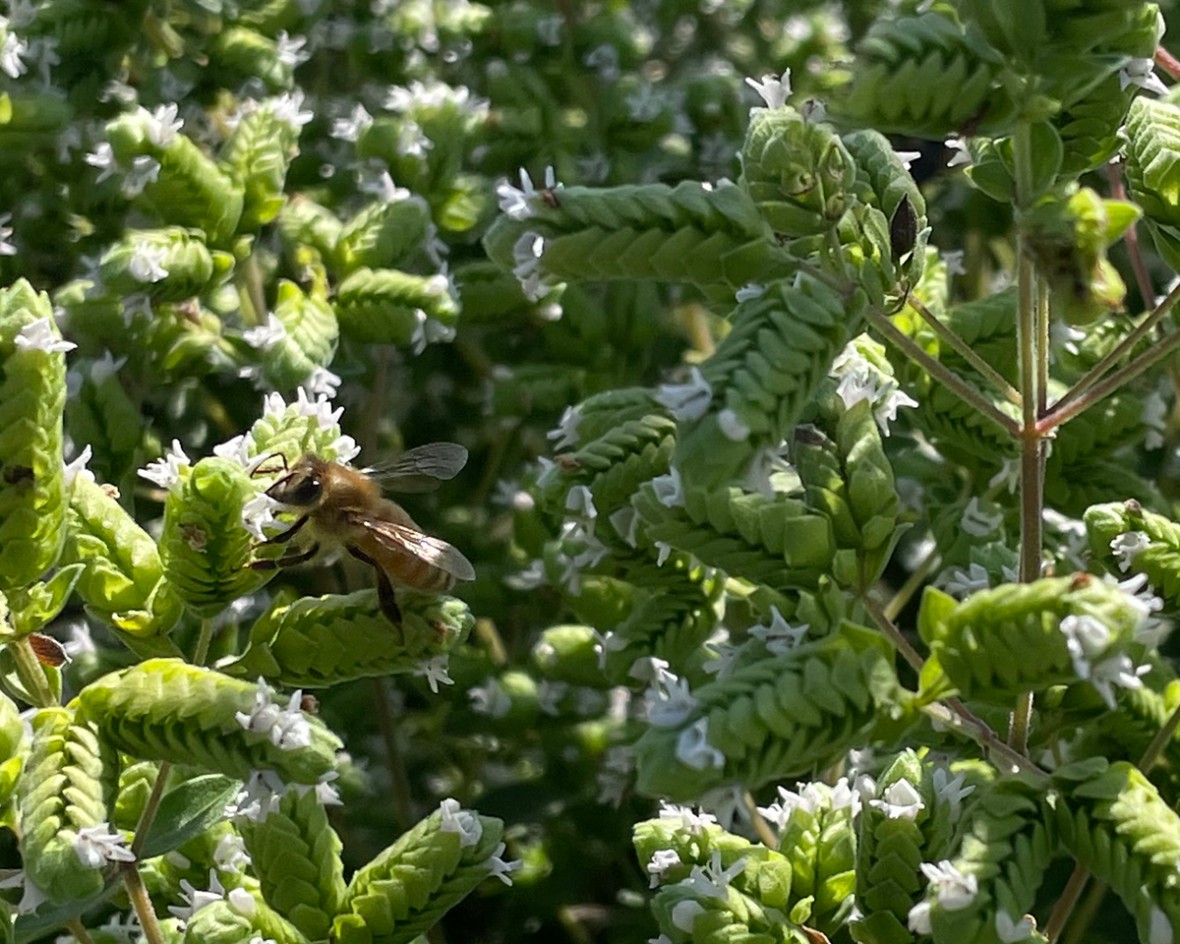 Well beyond the treasured parsley, sage, rosemary and thyme, our farmers grow rows and rows of herbs - currently with eight different varieties of basil alone! Aside from traditional Genovese and holy basil, they are growing African blue, cinnamon, red rubin and more. Right now, you'll spot African blue basil on Campo's Stone Fruit Tomato Salad and Mavis' Goat Cheese Agnolotti. Among the various oregano varieties we're growing, Sicilian can be found in our Farm Foods Better Call Sal salt blend, and Mexican oregano in our Classic Dipping Herbs and Herbs de Poblanos. Additionally, our chefs love to dry and crumble Mexican oregano over savory dishes for the additional layer of flavor it brings. Our culinary team also creates a blend of soft herbs - parsley, mint, assorted basils and oreganos - that infuse our house-made pastas with their signature flavor and enhance various other vegetables.

In the well-being world, freshly harvested herbs have made appearances in our wellness retreat workshops, providing restorative fragrances and therapeutic properties for facial steams. Our Hacienda Spa team currently infuses treatments with seasonal herbal hydrosols, and is experimenting with varieties and blends to develop an herbal poultice massage in the future. We love to explore the complexity of our field's bounty, and cherish every harvest as an explosion of fragrance, flavor and possibility.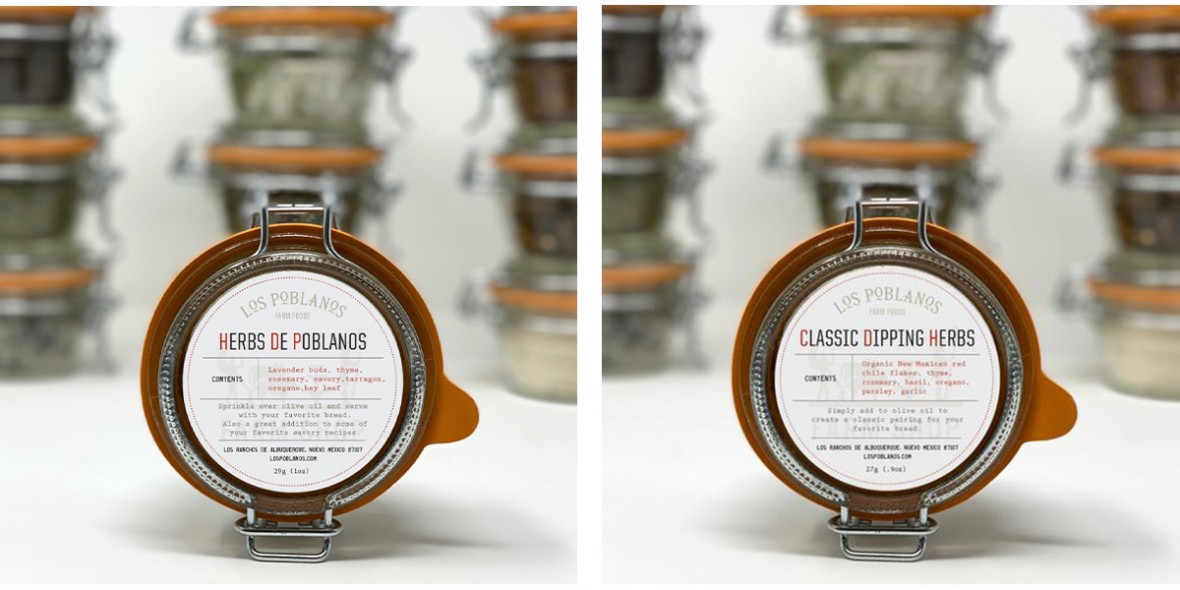 ---
Herbs de Poblanos
A classic French herb blend that features our all-time favorite herb: lavender. Herbs de Poblanos is the blend that flavors brunch favorites at Campo, including our addicting cracked potatoes.
Classic Dipping Herbs
Simply add our Classic Dipping Herbs to olive oil with a pinch of salt and pair with your favorite bread. We're partial to our bakery's perfect French baguette, available daily at the Farm Shop.