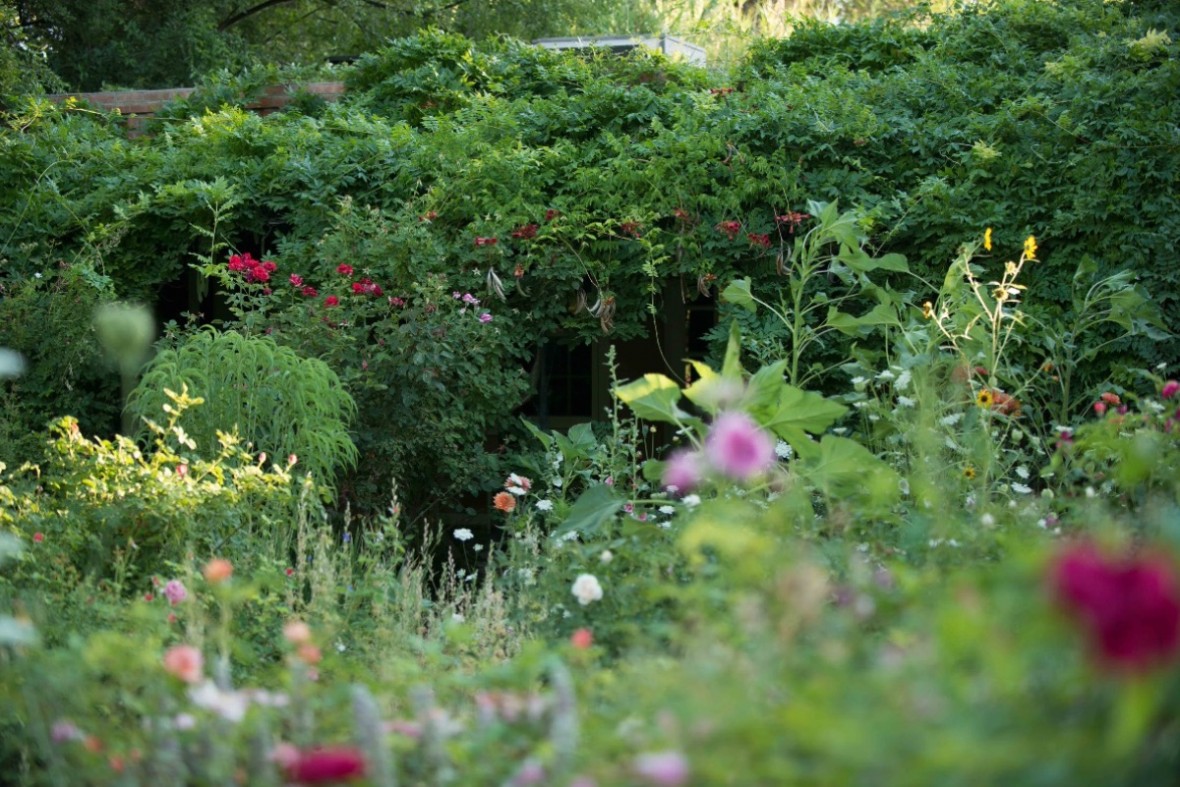 As we transition from celebrating Women's History Month to Garden Season, there are two remarkable women - from past and present - who perfectly represent the overlap between these two themes.
From the Past
In 1933, Rose Ishbel Greely found herself far from her home in Washington, D.C., when she was hired by Ruth and Albert Simms to design the gardens for their newly constructed Los Poblanos Ranch. Educated at the Cambridge School of Domestic and Landscape Architecture, Greely was a pioneering female landscape architect in the early 20th century and was the first woman to be a licensed architect in Washington, D.C. The Simms knew Greely from their time serving in the US House of Representatives, and, coincidentally, Greely had also been classmates with Faith Meem, the wife of Los Poblanos architect, John Gaw Meem.
These two connections brought Greely to New Mexico to design what is her only known work in the Southwest. The formal Spanish-style gardens behind the Hacienda, now named in her honor, are a wonderful representation of Greely's design aesthetic. She believed that gardens could establish harmony between interior and exterior spaces in a home. The garden she designed for the Simms family beautifully connects Meem's buildings to the natural landscape, and remains remarkably well-preserved nearly 90 years later.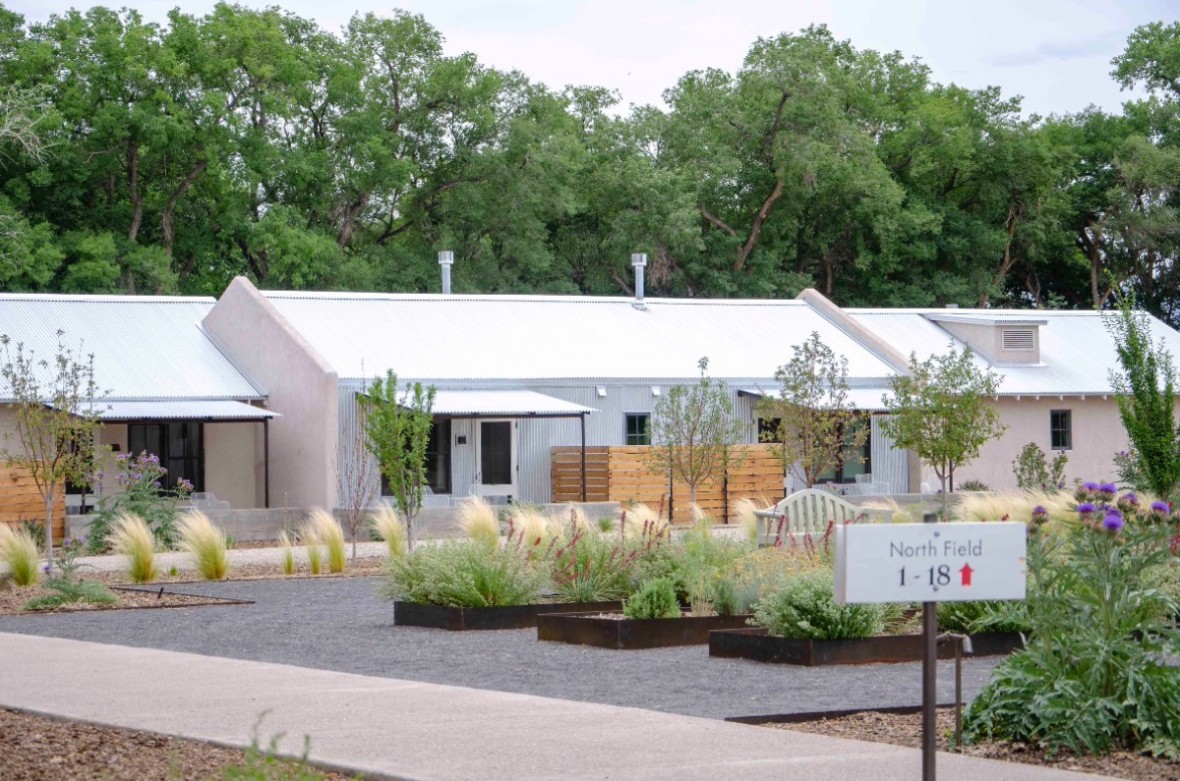 Our Gardens Today
The preservation of our historic gardens, and seamless integration with newer landscaping efforts, is because of many people - from Penny Rembe to Wes Brittenham to many members of our Farm & Landscape team - who over the years have devoted countless hours to tending the gardens. However, there is no arguing that renowned local landscape architect, Judith Phillips, has influenced the evolution of our gardens in profound ways. Judith has over 40 years of experience designing gardens in the Southwest, and has published five books on the topic that are trusted resources for many New Mexican gardeners. Judith worked on the 2011 and 2017 Los Poblanos expansion projects to thoughtfully design gardens that integrate plants used in the Simms era with native plants and xeric landscapes that reflect our present-day sustainability mission. Today, we are excited to announce that Judith is working on a forthcoming book for UNM Press about the gardens of Los Poblanos - and we can think of no one better suited for the job! While we wait for it to publish, we encourage you to check out Judith's book, Growing the Southwest Garden, a wonderful resource for thoughtful gardeners.