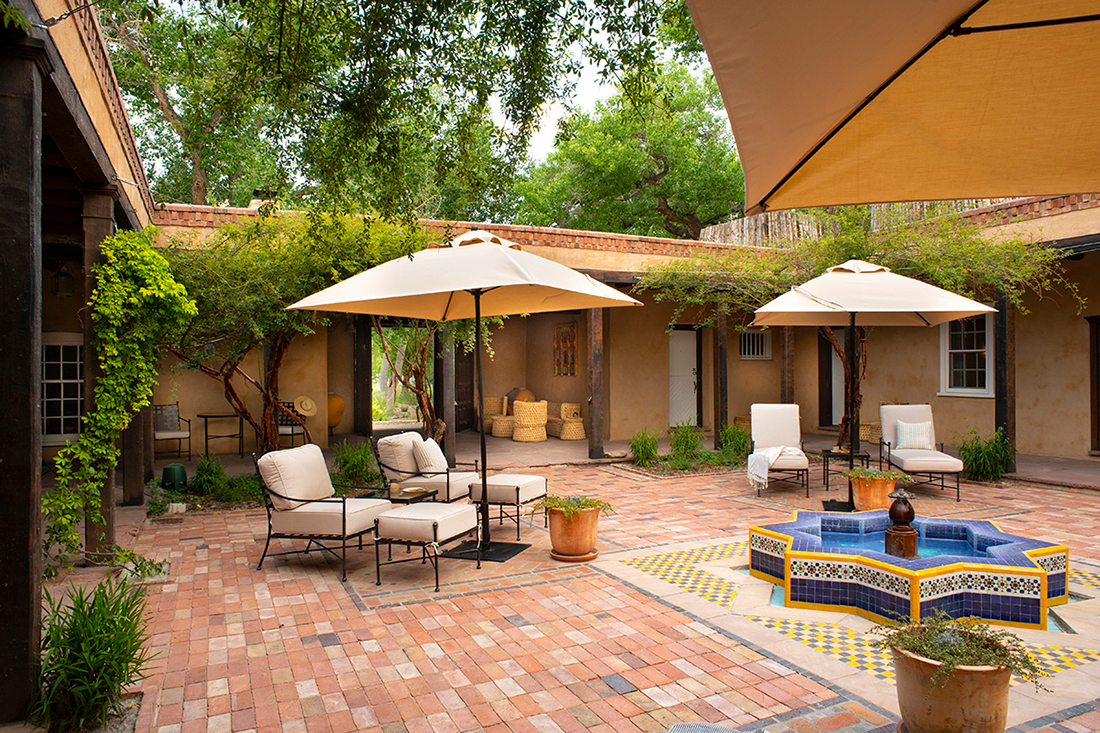 Experience Well-being at the Hacienda Spa
In eager anticipation for today's opening, our expert team at the Hacienda Spa has been diligently reviewing and perfecting every little detail of the spa experience. We're delighted to officially open the doors, July 1, and welcome our lodging guests and local community in for botanically based massage and skin care treatments.
With luxurious lounges and striking historic architecture, a visit to the Hacienda Spa promises to be an immersive well-being experience. Experience deep relaxation and restoration with our luxurious signature Hacienda treatments. The Hacienda Massage and Hacienda Facial have been thoughtfully, carefully developed to ensure the ultimate indulgent treatment that encourages a profound sense of well-being. Treatments will soon be bookable online but today, call the Hacienda Spa at 505-308-3453 to make a reservation.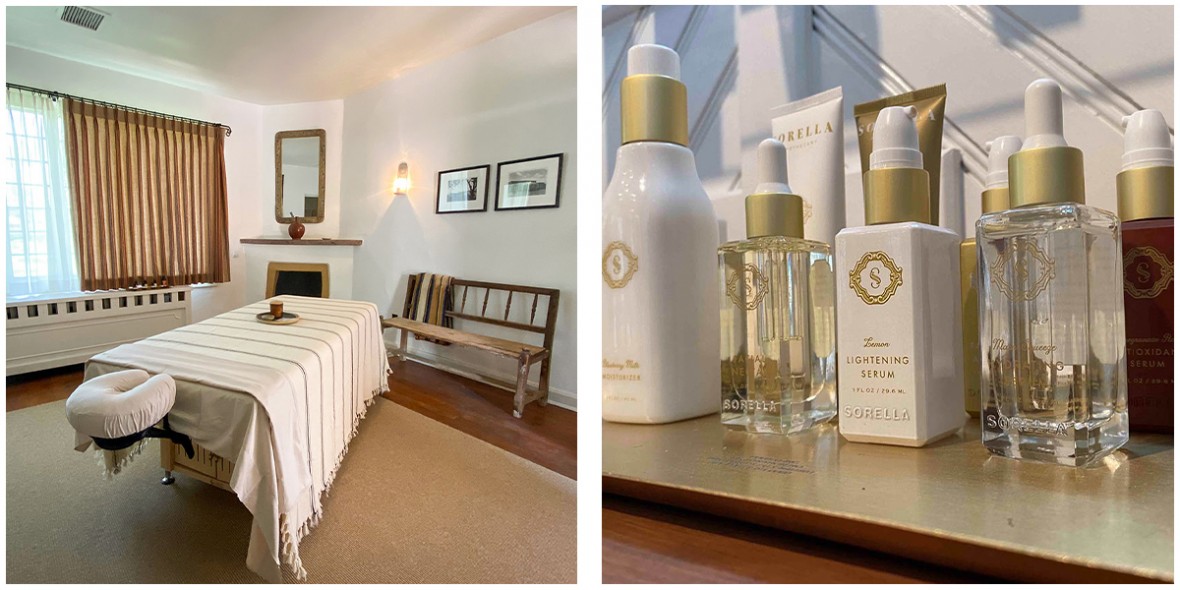 Hacienda Massage
Our signature massage experience, the Hacienda Massage begins with a light full-body dry exfoliation to warm the body and activate circulation. You'll then feel tension dissolve with a therapeutic massage that uses rhythmic movements and gentle stretches to promote relaxation and deeper release. This signature experience closes with a warm oil scalp massage incorporating botanicals from our farm that deeply connect you with the land and ensure overall relaxation.
Hacienda Facial
The Hacienda Facial begins with an in-depth esthetician consultation that will guide the treatment to ensure your skin needs are met. Our expert team of estheticians uses EmerginC Organics, Sorella Apothecary and our artisan lavender products to balance the best of science and nature. Dual cleanses, exfoliation, pore extractions (if needed), face and scalp massage, custom masks, serums, nourishing moisturizers and sun protection are all tailored, and provide a luxurious treatment.