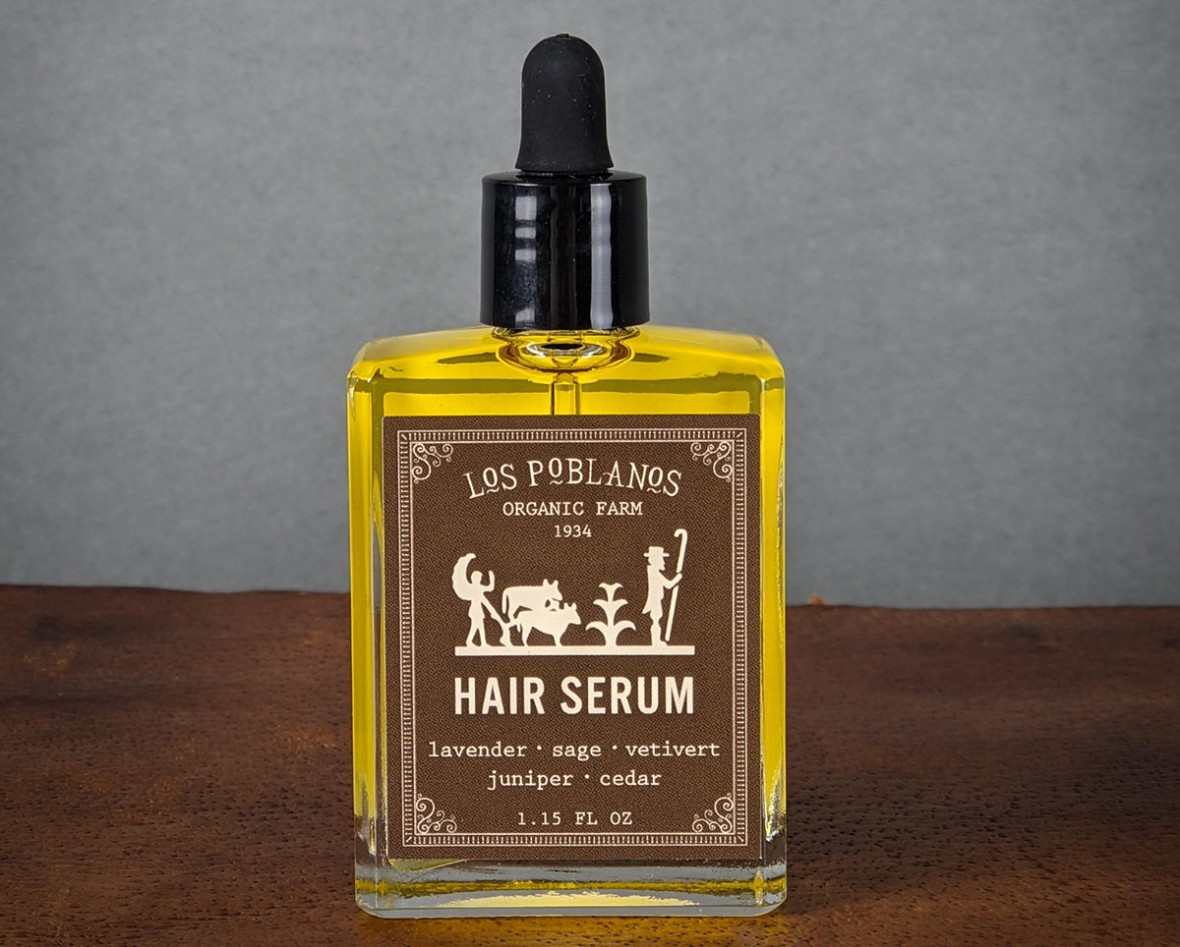 Meet Our Organic Hair Serum
Originally developed as a beard oil for our gentlemen farmers, we soon discovered this wonderful blend of organic oils can reduce frizz, add shine and moisturize all types of hair. Featuring the same gentle, earthy blend of lavender, sage, vetivert, juniper and cedar oils, we have renamed this incredible product to capture all of its uses.
Our Organic Hair Serum absorbs quickly, is safe for all hair types and will provide all-day control and moisture. Whether you're frequently exposed to the sun and wind of New Mexico's high desert and need a little extra hydration or are seeking a quality product to keep split ends at bay, our Organic Hair Serum is for you. But don't just take our word for it - read on for what folks are saying.
"The Organic Hair Serum hydrates and softens my hair while adding shine."
-Racquel, Hair Serum fan and Wholesale team member

"The Hair Serum is one of my favorites. It is perfect for smoothing away any fly aways and keeps the ends of my hair from splitting. Plus it smells amazing."
-Brandilyn, licensed esthetician and our Director of Sales
"I was having problems keeping my beard from looking messy, unkept and feeling coarse. I discovered this was because my beard was dry. I started using the Los Poblanos Hair Serum and noticed an immediate difference. Now my beard is easier to control, it looks great and it is soft to the touch. I cannot recommend this product enough!"
-John, loyal customer
---
A Discount on Hair Care
Cold weather can negatively impact hair by causing breakage and dryness. Take hair care seriously this season and enjoy a special offer this weekend. Simply purchase our Organic Hair Serum at full price and enjoy 20% off any other products in our Hair Care Collection(limit 20), now through Sunday, January 16, no discount code required.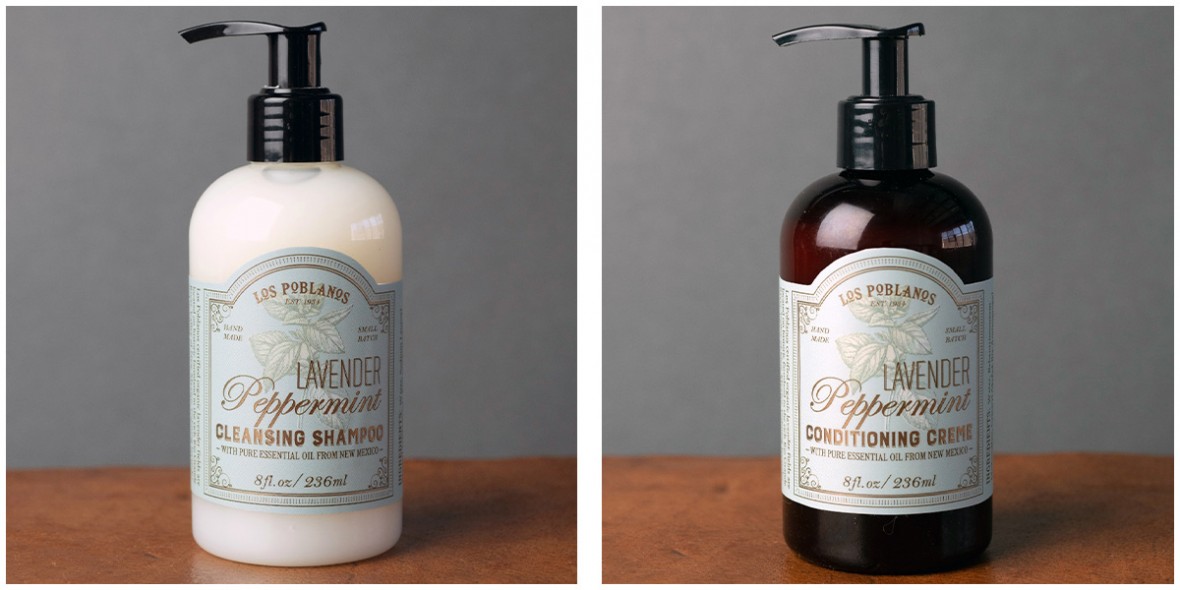 Cleansing Shampoo
For those who seek an invigorating way to start the day, our Lavender Peppermint Cleansing Shampoo delivers all the rejuvenating properties of lavender while peppermint awakens the senses.
Conditioning Créme
Carefully crafted to refresh the senses and naturally moisturize all hair types. Peppermint and lavender essential oils provide an invigorating aromatherapy while smoothing and strengthening.