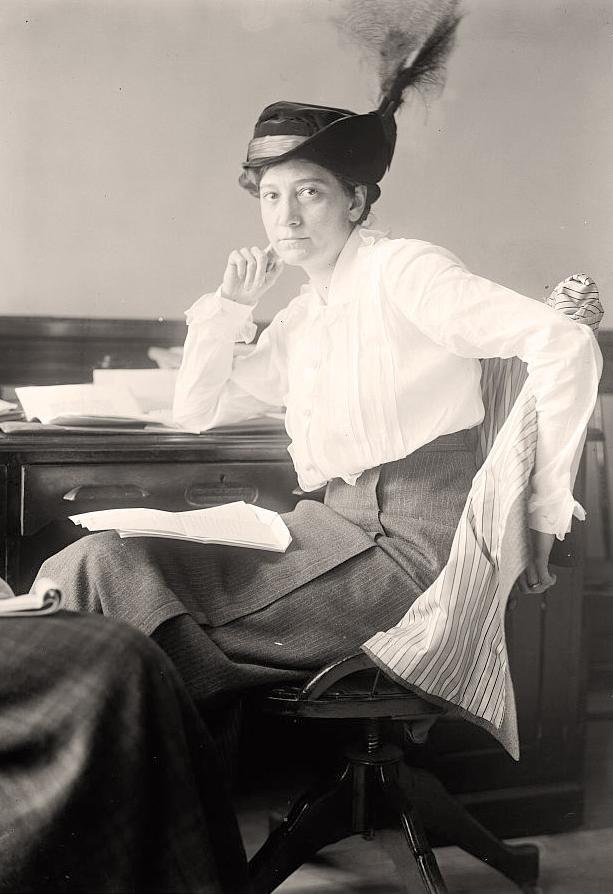 A peek into Los Poblanos history
Before marrying Albert Simms and building Los Poblanos Ranch in the early 1930s, Ruth Hanna McCormick had established herself as a nationally-known leader in the women's suffrage movement. Following the first wave of the movement in the mid-19th century (led by activists Susan B. Anthony and Elizabeth Cady Stanton), Ruth and her colleagues picked up the cause in the 1910s. As a young mother and staunch believer in progressive reform, Ruth realized that women needed to vote in order to legislate change. She was particularly concerned with improving matters of public health, working conditions and childcare. As Kristie Miller writes in her biography of Ruth, "with her developing skills as a charismatic political leader, [Ruth] was in the forefront of the fight on the ballot."
As the chair of the Congressional Committee of the National American Woman Suffrage Association, Ruth used her exceptional organizational powers and publicity acumen to draw attention to the cause and gain widespread support from women and men, alike. Ruth was personally well connected in Washington through her father, Senator Mark Hanna, and first husband, Congressman and Senator Medill McCormick. She directly petitioned Presidents Teddy Roosevelt and William Howard Taft to support women's suffrage since she knew that acceptance from the highest office would help the movement gain momentum nationwide.

After the 19th Amendment was adopted on August 26, 1920, Ruth became even more politically active as she encouraged women to put their newfound voting power to good use. She was elected US Representative-at-Large from Illinois in 1928, and became the country's first female Senate candidate several years later. After losing that race, she married Representative Albert Simms from New Mexico, whom she had met when they were serving in the same session of Congress.

Ruth's legacy is a source of great pride for us here at Los Poblanos. Her pioneering spirit, strong leadership and determination to build a better future inspire us in our daily work around the farm. This August, to mark the 100th anniversary of the 19th Amendment, we pause to salute Ruth and the indelible mark she made on US history.