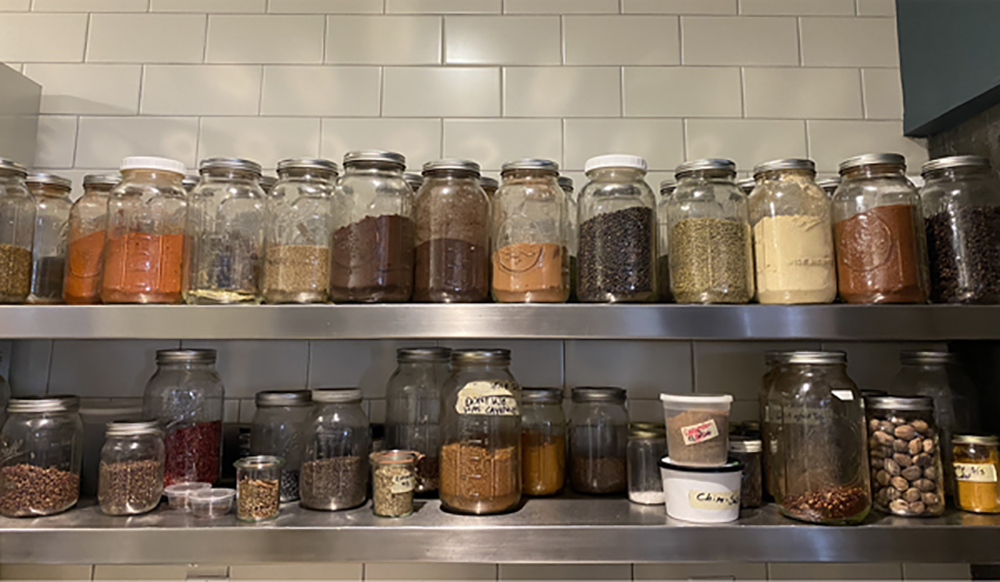 Through these uncertain times, we are challenging ourselves to offer new dining experiences to our community. We are thrilled to announce new family-style meals from Chef Jonathan Perno and the Campo team, available for curbside pickup Wednesday through Saturday from 4 pm until 6 pm. Simply order online the day before, and our culinary team will get to work preparing a meal that we hope will bring a little comfort to your table. We are so grateful for your support, which will continue to provide jobs to a small team of our chefs, restaurant staff and community of local farmers.
The first day for pickup with Campo Curbside will be this coming Wednesday, March 25. Please note, orders may be placed up to a week in advance, and by 2 pm the day before, at latest. Make sure to place your order by 2 pm on Tuesday, March 24 for items on the Wednesday menu. You can view each day's menu here. If you have any questions about ordering, simply give us a call at 505-338-1615. This phone line will be monitored daily from 9 am until 2 pm.

Your business means everything to us, especially right now. While we can't wait to open our doors again, we're excited to find new ways to connect with you in the meantime.