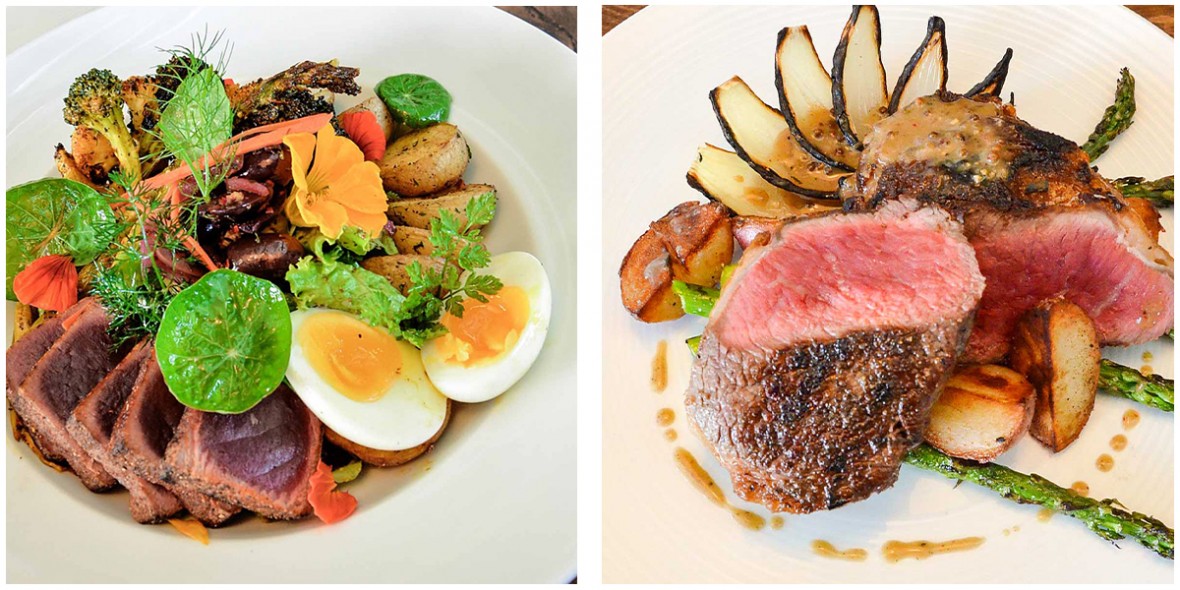 Campo, meaning field in Spanish, reflects our dedication to organic farming, both in our own fields and within our local food shed. As our talented culinary team imagines new menus and sources ingredients, the underlying mission is to stay close to home. At home, this means our culinary and farm teams work together each season and create plans for growing heirloom, organic produce. This partnership supports our regenerative agricultural model and brings freshly harvested ingredients to your plate.
We also rely on longstanding relationships with trusted farm and ranch partners in our community to provide fresh, local produce, grains and meats. The Campo menu is an homage to all the local farmers and ranchers who work tirelessly to perfect their craft.
Just like the longer days and warmer weather, the new spring menus at Campo bring a sense of levity and brightness after a long winter season. From the Orange Soufflé Pancakes to the Green Chile Garlic Naan Vegetable Wrap, there are many delicious new options on the brunch menu. Our new favorite has to be the Tuna Niçoise Salad, which our Morning Sous Chef, Rey, describes as his ideal fresh, savory, off-the-grill salad. Pictured above, you'll note it's garnished with nasturtium harvested on our farm, and is representative of the many vegetables that get their start in our historic greenhouse. Supper boasts inventive dishes like Seared Duck Breast with a sunflower puree using seeds from the property and a Braised NM Lamb with blue corn polenta that beautifully represents our state. The Native Beef Ribeye is a hearty, absolutely delicious dish that proudly represents the Native American Beef program, which works with quality longstanding ranches to naturally raise beef on Native American land.

Executive Chef Jonathan Perno says, "To me, our food is the best it has ever been. The team isn't holding back, in fact, they're constantly raising the bar." With so many new dishes on the menus to try, we invite you to visit Campo soon and taste for yourself. Ensure you make a reservation in advance, as seating tends to fill up quickly.