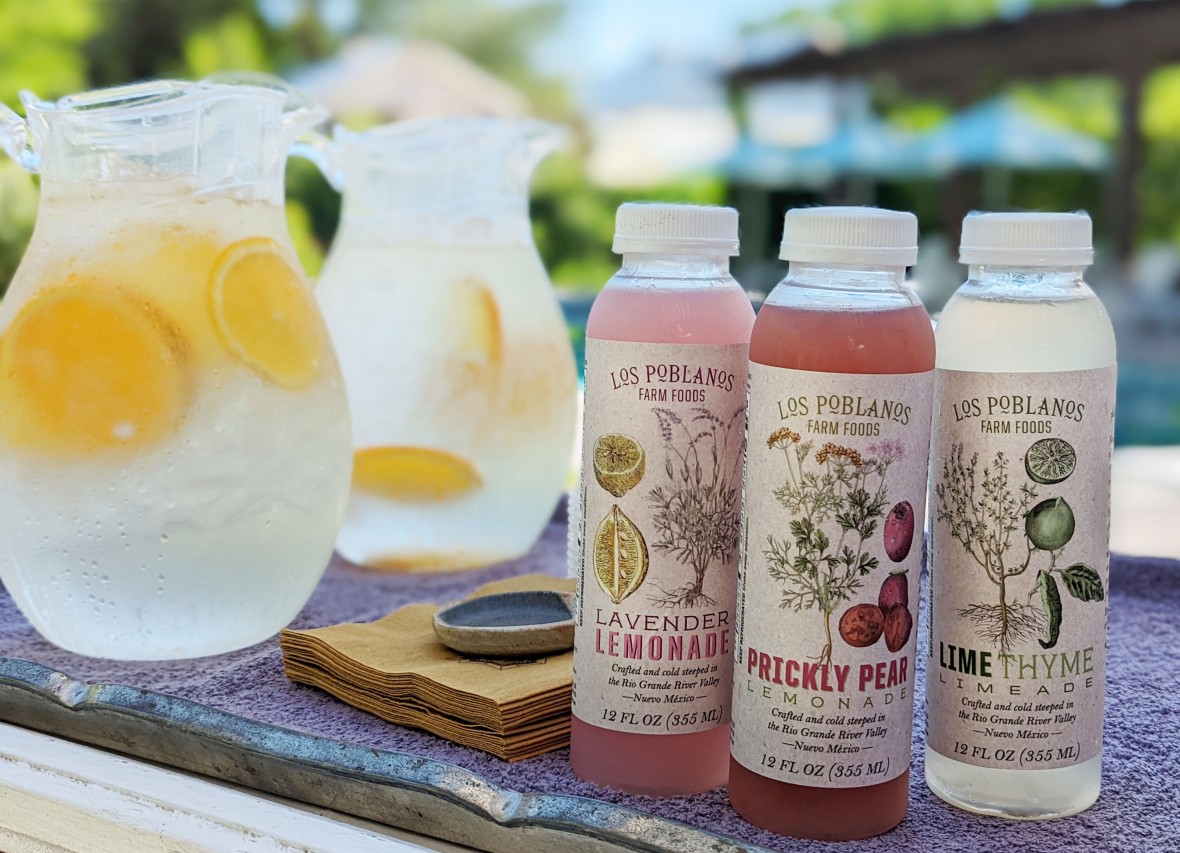 Capturing the taste of summer
Lavender lemonade is a longstanding summer favorite at Los Poblanos. After a hot day in the fields or an afternoon bike ride, there's nothing more refreshing. For many years we made our lemonade in small batches from a family recipe, cold-steeping culinary lavender in fresh-squeezed lemon juice for the best flavor, serving for special occasions and sharing with lodging and dining guests.
It wasn't until we partnered with New Mexico Fresh Foods (NMFF), that we found a way to bottle our favorite seasonal beverage without making compromises in ingredients or flavor. NMFF uses High Pressure Processing (HPP) technology, a high-pressure, no-heat process to preserve our lemonade's freshness, taste, and vitamin and nutrient density without preservatives or chemicals.
Lemonade with a mission
NMFF does far more than make fresh organic juice – they are a social enterprise supporting New Mexico's agricultural economy by connecting farmers, manufacturers and producers with the tools they need to grow. NMFF plays a key role in supporting our local food system by creating New Mexico-based products for and by local brands, farmers and chefs. Paired with Los Poblanos' mission to preserve our farming history and celebrate Rio Grande Valley Cuisine, frankly, we can't think of a better (lemonade) recipe.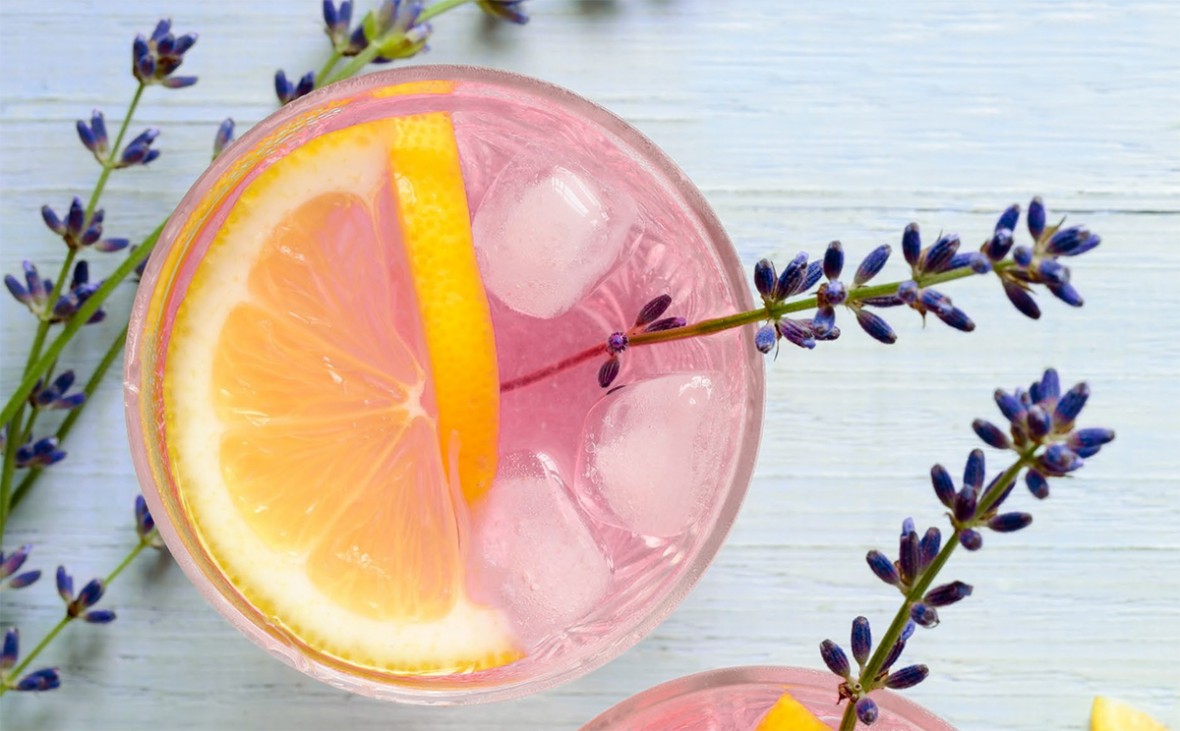 Flavors of the Rio Grande Valley
Our recipes were developed by our culinary team and perfected with the help of dedicated taste-testers from across the farm.

Our signature Lavender Lemonade was thoughtfully crafted to ensure the perfect balance of citrus and herbal lavender. Its luminous color and subtle floral notes occur naturally when lavender is cold steeped.

Ubiquitous in New Mexico, Prickly Pear thrives in the arid southwest with our coarse, sandy soil. This desert fruit pairs perfectly with lemon, cold-steeped coriander and bay laurel.

Packed with lime juice and just a hint of sugar, Lime Thyme has subtle botanical notes that are drawn out when fresh thyme leaves are cold steeped.
Enjoy straight from the bottle, mix with sparkling water or add to your cocktail of choice! Look for our botanical lemonade collection around the state whenever you need refreshment – available at small grocers, co-ops and specialty shops in Albuquerque, Santa Fe, Taos and beyond.

For more information about how to buy or wholesale inquiries, please contact us.