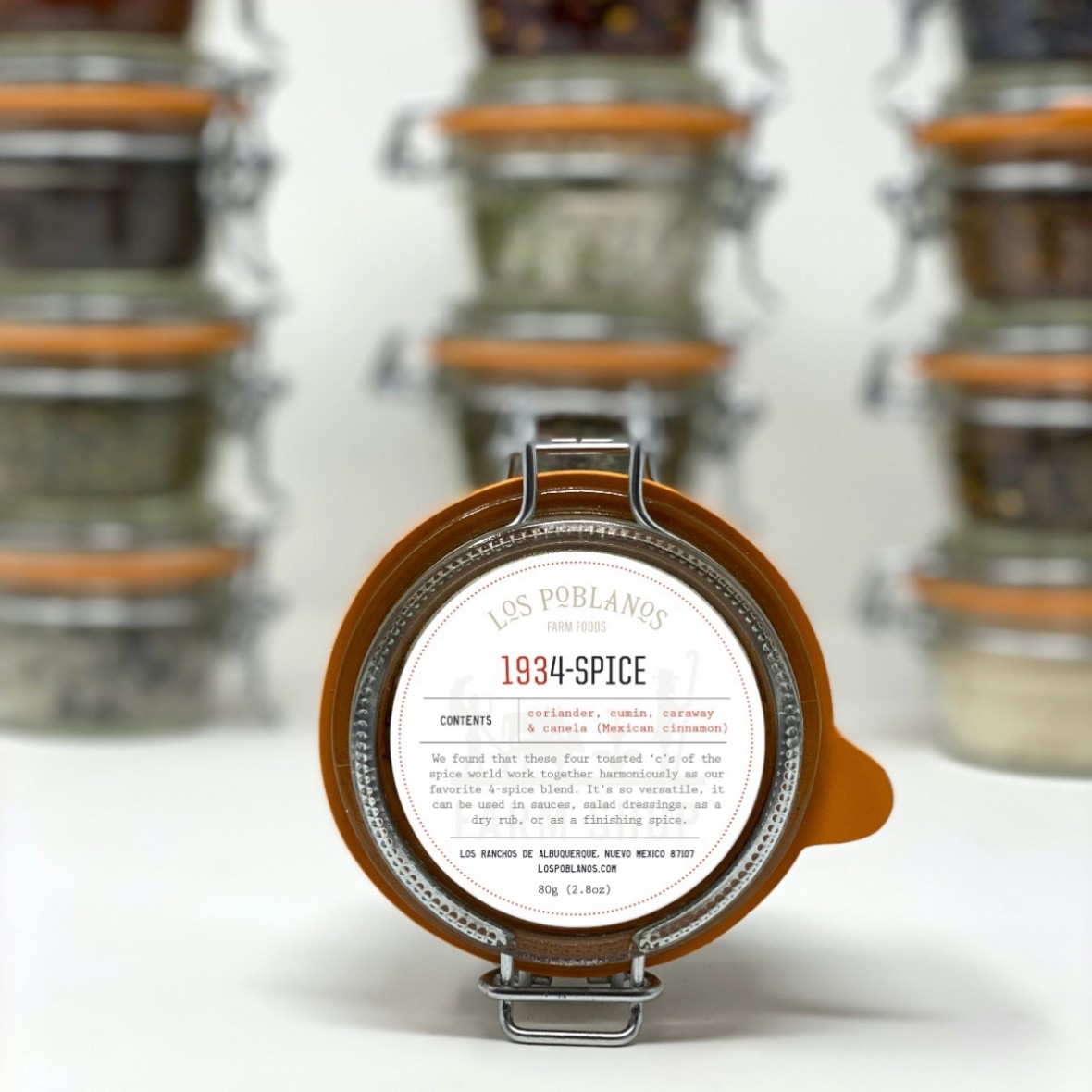 Warm up with our new 1934 Spice
Gathering together and sharing a meal is one of our favorite things do to on the farm. Our Rio Grande Valley Cuisine is a beautiful expression of our community, deeply rooted in our own farming efforts and those of other dedicated local farmers and herdsmen. An extension of the Campo kitchen, the Farm Foods collection of salts, herbs, condiments and pantry staples highlights those local ingredients, flavors and stories, and allows home cooks to incorporate award-winning flavors into meals prepared at home.
Our Farm Foods Collection is growing
1934 Spice is the latest addition to the Farm Foods collection, offering a perfect combination of toasted coriander, cumin, caraway and canela. Used in dishes on Campo's dinner menu, this wonderful spice blend will infuse any dish with savory, warming notes. Add it to sauces and salad dressings, or use it as a dry rub or as a finishing spice. We are thrilled to share this new Farm Food offering with you and know that your customers will love exploring all the ways it can be used to elevate their meals.
Ways to enjoy
The 1934 Spice enriches any vegetable dish, makes a lovely marinade or rub for pork dishes, can spice up a rice side dish or can be added to a curry to enhance the flavor. We love to add it to our Chimayo salt and use as a rub. The possibilities are endless. Try this Campo recipe for preserved lemons and incorporate them in dressings, salads, stews and cheese plates. Or thinly slice and use as a garnish on rich, spicy dishes.
CAMPO RECIPE:
Preserved Lemons
6 lemons, sliced into rounds
1/4 C 1934 Spice
1/8 C kosher salt
1/8 C sugar
1/2 C lemon juice
Olive oil
In a canning jar, toss the lemons with 1934 Spice, sugar and salt. Add the lemon juice. Cover and keep in a warm place for seven days, shaking once a day. Cover with oil and store in a refrigerator for up to six months.