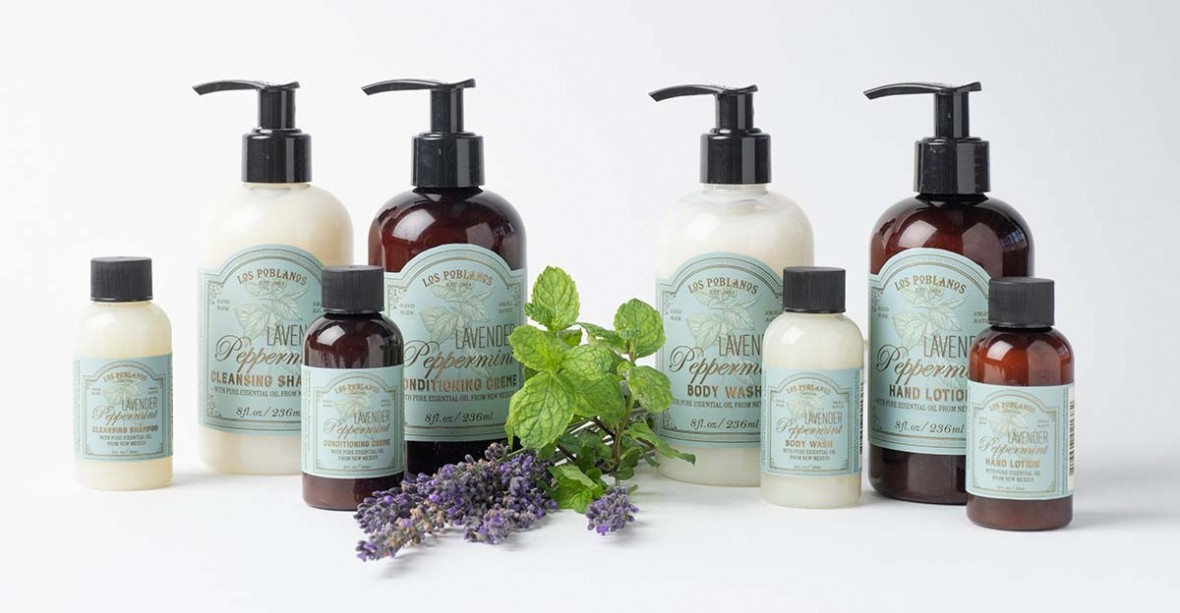 Over the past few years, we have seen the love for our Lavender Peppermint Cleansing Shampoo, Conditioning Créme and Lip Balm grow. Knowing you've loved this scent combination, we are thrilled to announce we've grown our all-natural Lavender Peppermint collection to now include Body Wash and Lotion. Lavender is historically known for its naturally occurring antiseptic and healing properties while peppermint is known to uplift and cool.
The new revitalizing Body Wash will refresh the skin and awaken the senses while the invigorating Lotion will restore suppleness and soothe dry skin. Developed and tested in New Mexico's arid high desert, this line is ideal for everyday use in any climate. For the ultimate uplifting experience, begin a new day with the entire Lavender Peppermint collection.
Our certified organic lavender fields are located on historic farmland in the rich Rio Grande River Valley of New Mexico. Calming lavender and uplifting peppermint are harvested from organic fields and historic herb beds, giving this Lavender Peppermint collection a strong sense of place. Using a traditional alembic copper still, oils are extracted from the botanicals with a steam distillation process right on the farm.

Shop the Lavender Peppermint collection online or on the farm. The Farm Shop is open daily 9-6.