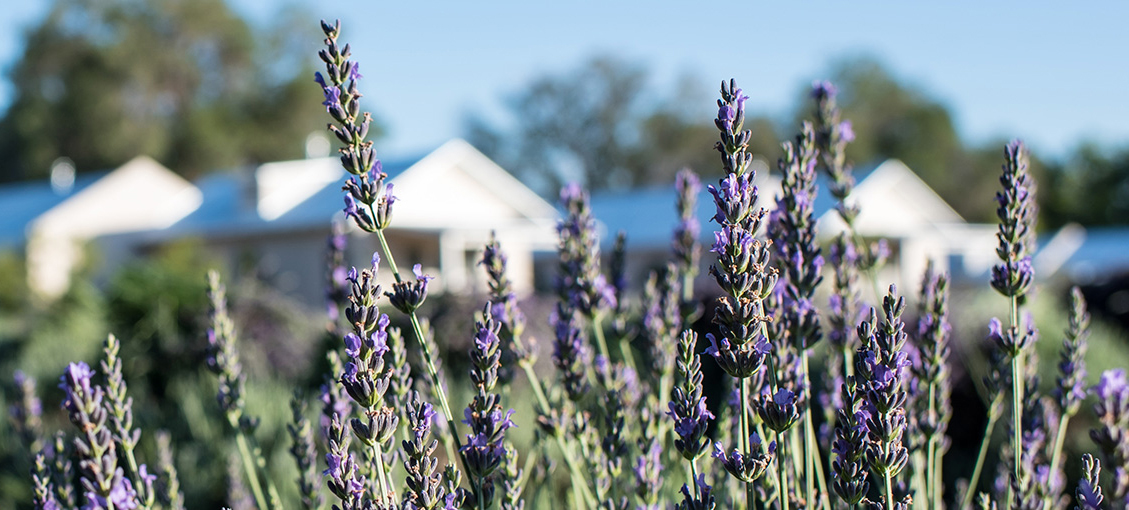 Celebrate our favorite time of the year
As the weather gets warmer and days get longer, our lovely lavender plants awaken again for another summer season. We look forward to the fields turning purple all year long, and eagerly watch as the plants begin to spike. In fact, lavender season makes us downright giddy here on the farm. And we couldn't be more excited to share all that we have to offer during this fabulous season.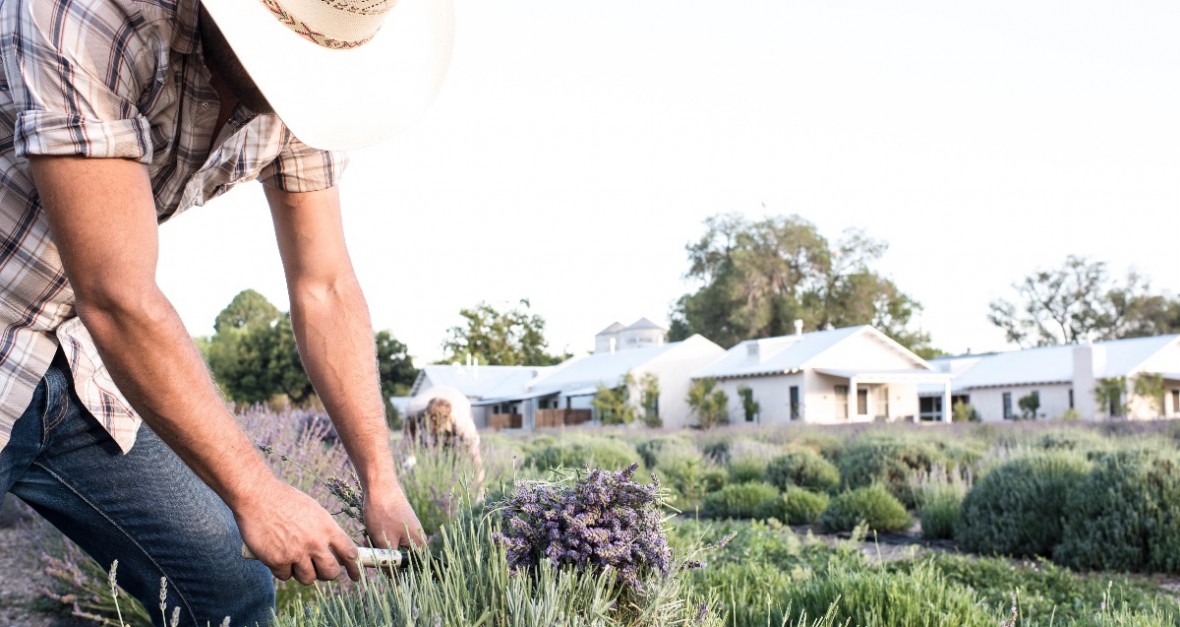 Lavender farming at Los Poblanos
In an effort to farm the fields at Los Poblanos while remaining true to sustainable practices in our high-desert climate, founder and owner Armin Rembe planted the first lavender crop in 1999. Lavender is a low water use plant that thrives in our arid environment, and our fields have grown to hold thousands of plants after years of hand propagating the original lavender plants in our historic greenhouse.
Learn more about farming at Los Poblanos here.
Join us at Lavender in the Village
Each year, our neighbors across the street at the Larry P. Abraham Agri-Nature Center host Lavender in the Village, a festival celebrating our favorite botanical. Mark your calendar; this year the festival will be two days - July 20 & 21, from 8:00 am until 3:00 pm. Spend a summer day exploring live music, food trucks and artisan booths, including our own Los Poblanos Farm Shop Tent. Don't miss a visit to the Los Poblanos Idea Tent for a line up of dynamic educational programming and learn from local experts, including several of our own team, on topics ranging from beekeeping and cooking demos to composting and gardening. And, we'll be steam-distilling lavender in our copper alembic still all day long. Learn about our handmade process that incorporates a centuries-old distillation technique that ensures the purest, all-natural products.