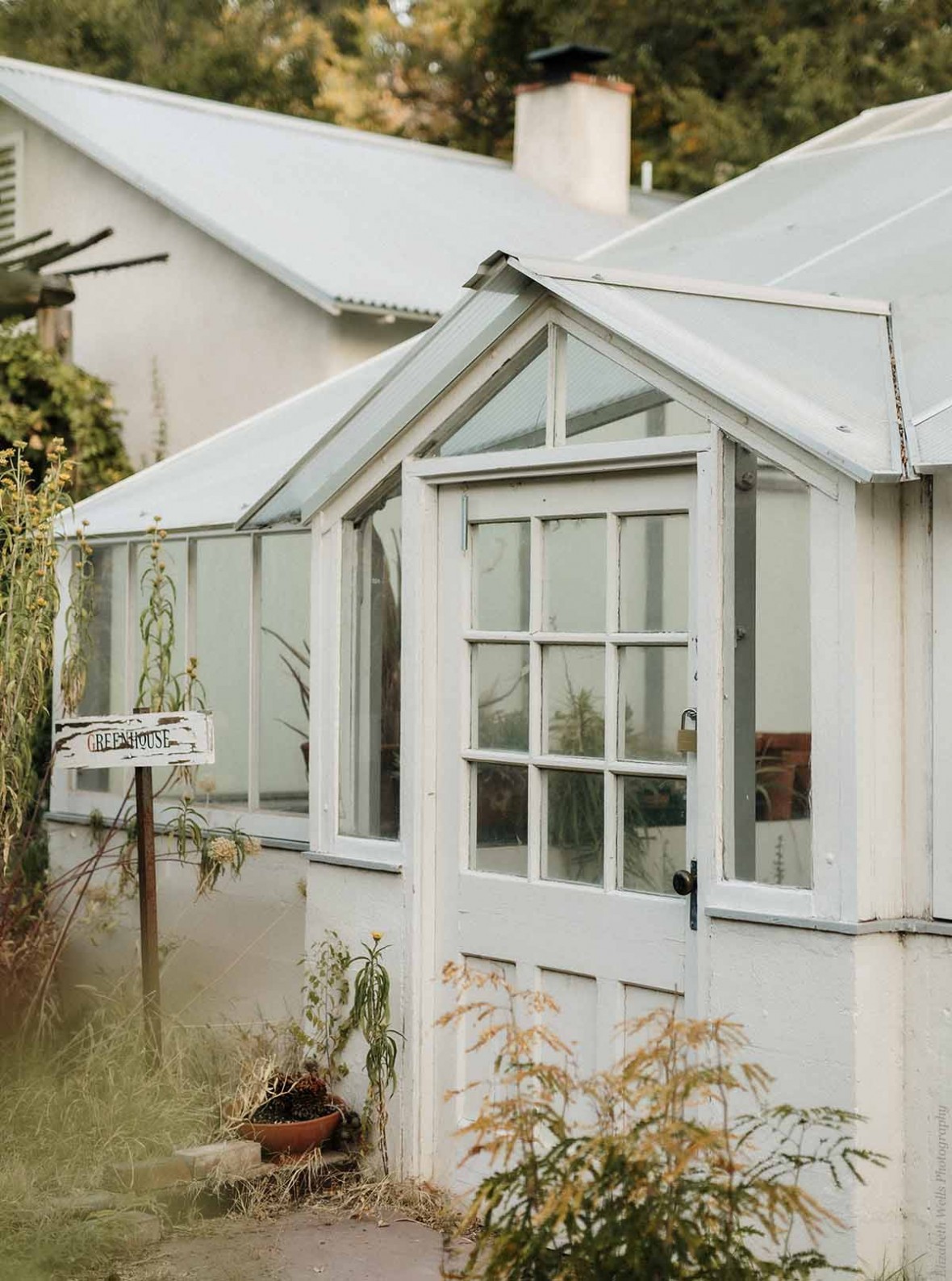 Today, we continue looking around the property to celebrate more of the talented, dedicated women here at Los Poblanos. Our farm team is fortunate to have several amazing women in key roles to help create a functional and beautiful environment that's enjoyed by our staff and guests alike.

From left to right:
Judy
Heading the vegetable farm operations is Lead Produce Farmer, Judy Hartline. Born and raised a hop, skip and jump from the fields under her care, Judy has been farming in the North Valley for over a decade. Starting her education with a Corrales farmer, Judy studied principles of organic and regenerative farming that she continues to implement and refine to this day.

She does all of the strategic planning of the farm fields, from rotating the fields and determining cover crops to selecting which heirloom seeds to save for future seasons. Keeping meticulous notes, Judy has tripled the production of vegetables and herbs on the farm over the past three years, while continuously studying the soil, compost, irrigation, mulching and pest control practices that allow us to elevate our farming goals from year to year. This allows us to grow some of the tastiest and most nutritious fresh local herbs, vegetables and fruits to deliver to our team of culinary magicians at Campo.
Jamie
Our beloved lavender fields produce a fragrant bounty that, after being harvested by hand, makes its way to Jamie Lord, the Lead Distiller who is the source of essential oil and hydrosol production. Jamie has been at the helm of distillation for many years and has been instrumental in the development of recipes that span soaps, body products, cocktail ingredients and more.

A dedicated herbalist, her interests and education lead her in the quest for knowledge and experience. Jamie understands the quality and potential of many botanicals grown on the Los Poblanos farm, and creates scent and flavor profiles that can be found in both culinary and product offerings. Her work infuses many guest experiences with the essence of our gardens, and connects visitors to our agricultural mission.
LAra
Lara Lovell loves all things honeybee, and as the Lead Beekeeper, she hovers over the hives like a doting mother, caring for her brood season after season. Bee populations around the world are seriously threatened by a wide variety of factors, and Lara is there, observing, documenting, researching and applying her accumulated knowledge to help our hives in these trying times.

A beekeeper for almost ten years, Lara has experience with several methods of beekeeping and hive styles. Langstroth and Top Bar have been the most commonly used hives in the United States, but Lara has introduced the AZ Hive, also known as the Slovenian Hive or Slovenian Bee House. This style was developed in an environment similar to our high desert climate, with wide temperature fluctuations, strong spring winds and dry summers. Lara communicates regularly with other local beekeepers, and is working with New Mexico State University to monitor apiary health including hive temperature, humidity and general health to help us establish organic integrated pest management practices. An artist and educator, Lara is determined to bring bee awareness to the community.