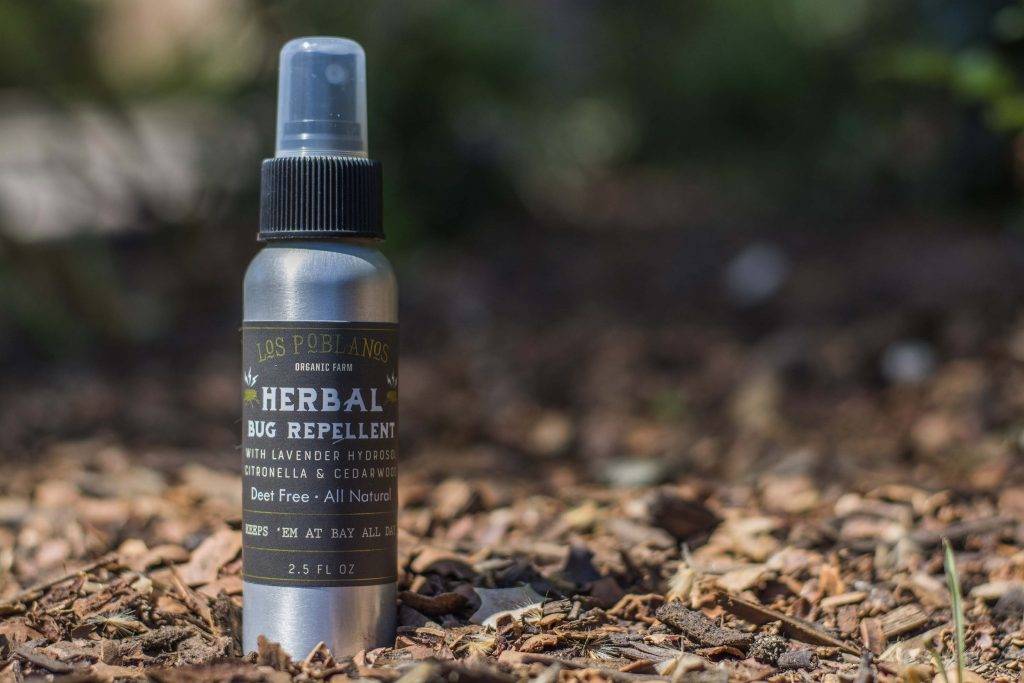 We are beyond thrilled to introduce the newest addition to our line of hand-crafted, small batch Los Poblanos products. Meet our new Herbal Bug Repellent! Formulated with a base of lavender hydrosol, distilled from our own plants, and a blend of essential oils that are known to repel bugs. Our farmers and gardeners have been using lavender oil to deter pesky biting bugs in the fields for years, so when it came time to craft our own bug repellent it seemed only natural to use their tried and true method. And wouldn't you know, it really works! Before releasing it to the world, the LP farmers field tested (quite literally) the formula and came back at the end of the day, unbitten and smelling great.
Speaking of smell, it's no big secret that bug repellents tend to smell let's just say…not great, it's a compromise we've all made in the the name of remaining itch free. But we are happy to report that this Herbal Bug Repellent smells fresh and lovely and is never overpowering like some other chemical-heavy sprays. Lavender and rosemary essential oils give it an herbal softness while cedar wood, lemon grass, and citronella essential oils lend bright citrus notes. Much like fine perfumes, the scent of the spray changes slightly with each person's own body chemistry, making it the perfect compliment for anyone. We are proud to say that this product is safe for you and your family, it contains no harsh chemicals such as artificial fragrances or deet, which has been known to cause health concerns.
Packaged in sleek and durable stainless steel, the slim profile fits perfectly in a purse or backpack. We've already gotten rave reviews from guests at the Inn, wedding parties, and patio diners at the restaurant who all agree that they'll be taking this Herbal Bug Repellent with them wherever they go.
Herbal Bug Repellent is available in store and online from the Farm Shop. Open daily from 9 to 5, stop by and grab a bottle before your next camping adventure or night out on the patio. Happy bug repelling!