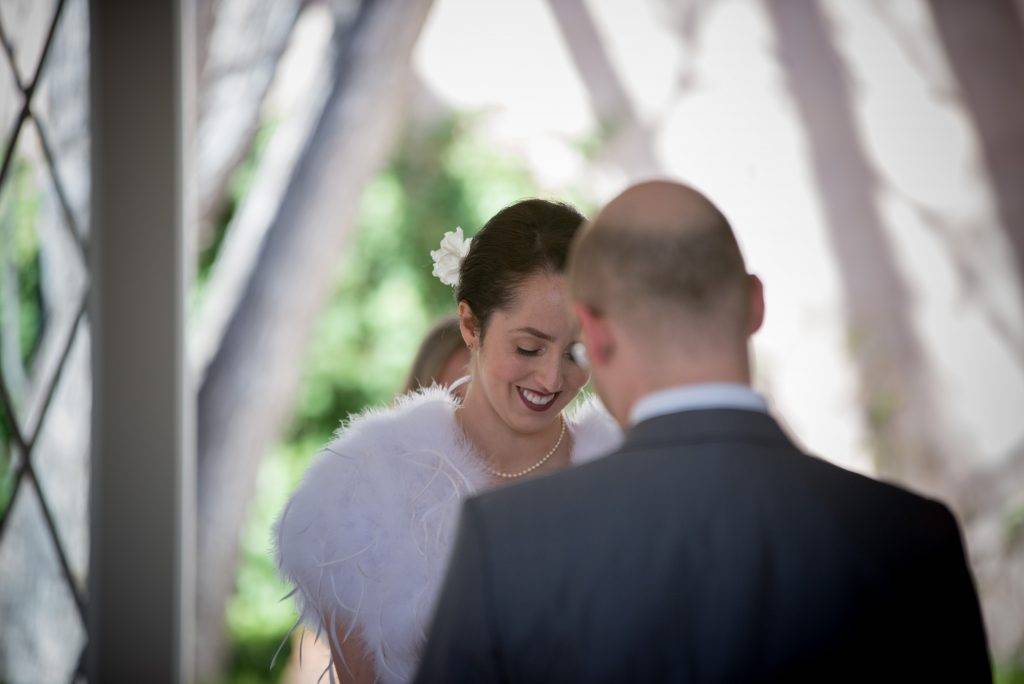 For Isabel and Simon, it all started with pizza. Now, pizza almost always leads to wonderful things, but for this lovely couple it was the catalyst for an amazing life full of love, partnership, good eating, and endless adventures. The story goes that Isabel found Simon on OkCupid and after much perusal of his profile, she sent a message off into the void, hopeful and intrigued. He didn't reply. She could only assume that he wasn't interested, as anyone might in such circumstances, but something – she's still not quite sure what – made her send another message a few days later. This time, he answered quickly and so they began trading messages in earnest. She was abroad in Brazil at the time, so they were able to get to know each other through stories and photos before meeting in person. She says that early into their correspondence, she sent Simon a photo of her favorite pizza in Sao Paulo and that, as they say, "sealed the deal." He knew instantly that he had found a woman who loved to think about food as much as he did, a trait that he sees as somewhat of rare treasure. And so the scene was set for their epic love story.
Once Isabel arrived back home in New York City, she and Simon were finally able to go on their first date. They met up at a little restaurant in Greenwich Village where they talked and ate and talked and ate and talked some more until finally it grew late and they parted ways, both overstuffed and with an innate sense that this was the beginning of the rest of their lives together. Which of course, it was. Several months later they traveled back to Brazil to share the experience of eating the pizza (the one that started it all) together. The first of many food-driven travel adventures they would have.
Flash forward to the Forth of July 2015. They planned to have a day exploring the city which included watching the boat show down by the Hudson River. It was there by the water that he got down on one knee and asked Isabel to be his wife to which, of course, she said "yes." The proposal set the stage for their next adventure together: wedding planning.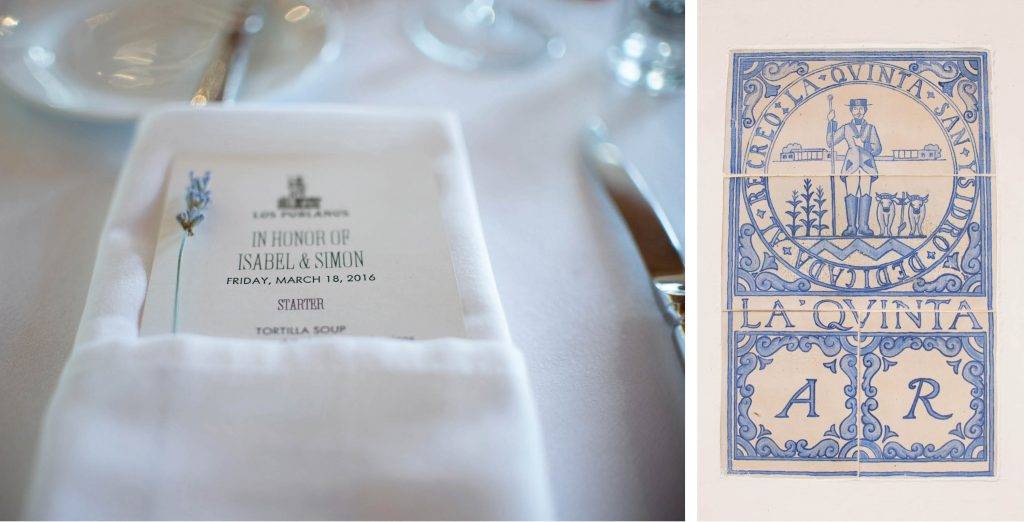 It was their shared epicurean love and adventurous spirits that led them to the New Mexico and ultimately to Los Poblanos. They agreed that they wanted to get married somewhere far away, in a place that neither had ever been to before. Isabel's love for the desert led them to the idea of New Mexico. And so they planned out a venue scouting trip and it was only at the last minute (after a quick google search for "Albuquerque's nicest hotels") that Isabel happened upon Los Poblanos and added it to the itinerary. All they knew of the city was what they'd seen on Breaking Bad but they had a sense there was something special about New Mexico. They met with Ann-Therese, our Event Sales Coordinator, who took them on a tour around the property and shared the history of the buildings and gardens as they admired the local artifacts that adorn them. According to Isabel, they left without a doubt that they had found not just a magical place but also their wedding venue. To them, Los Poblanos captured the spirit of New Mexico and was the best introduction to the beautiful state that they could have asked for.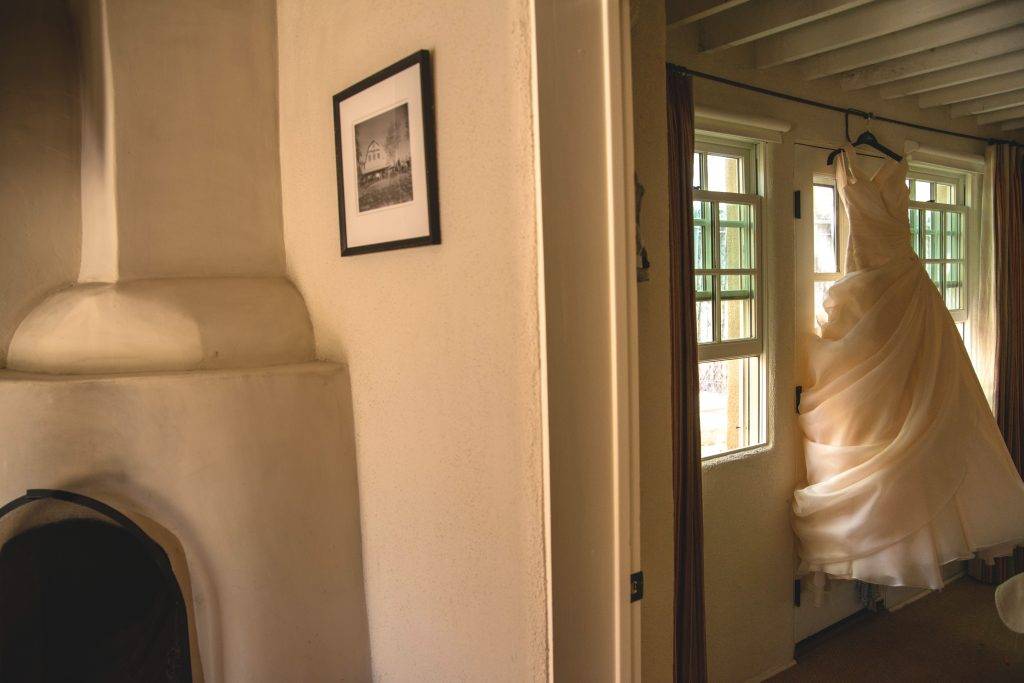 Planning a wedding from 2,000 miles away can be stressful, to say the least, but Isabel handled it with ease and grace. She chose her vendors carefully and says she had complete trust in them, including the Los Poblanos event team. Of the experience, she said, "Working with Ann-Therese, Shaelyn and Kayla was a dream. They anticipated all of our needs and they were always available to help. Shaelyn was wonderful, she guided me through the whole process with her expertise, explained everything and made sure all points were covered. I also stayed on top of things down to the smallest details so when the day arrived, I had no anxiety and no doubt that it was all going to go according to our vision with our combined efforts. Without the in-house Los Poblanos event planning team, it would have been impossible to have achieved the same results on our own or with an outside wedding planner. They were instrumental in making our dream come true."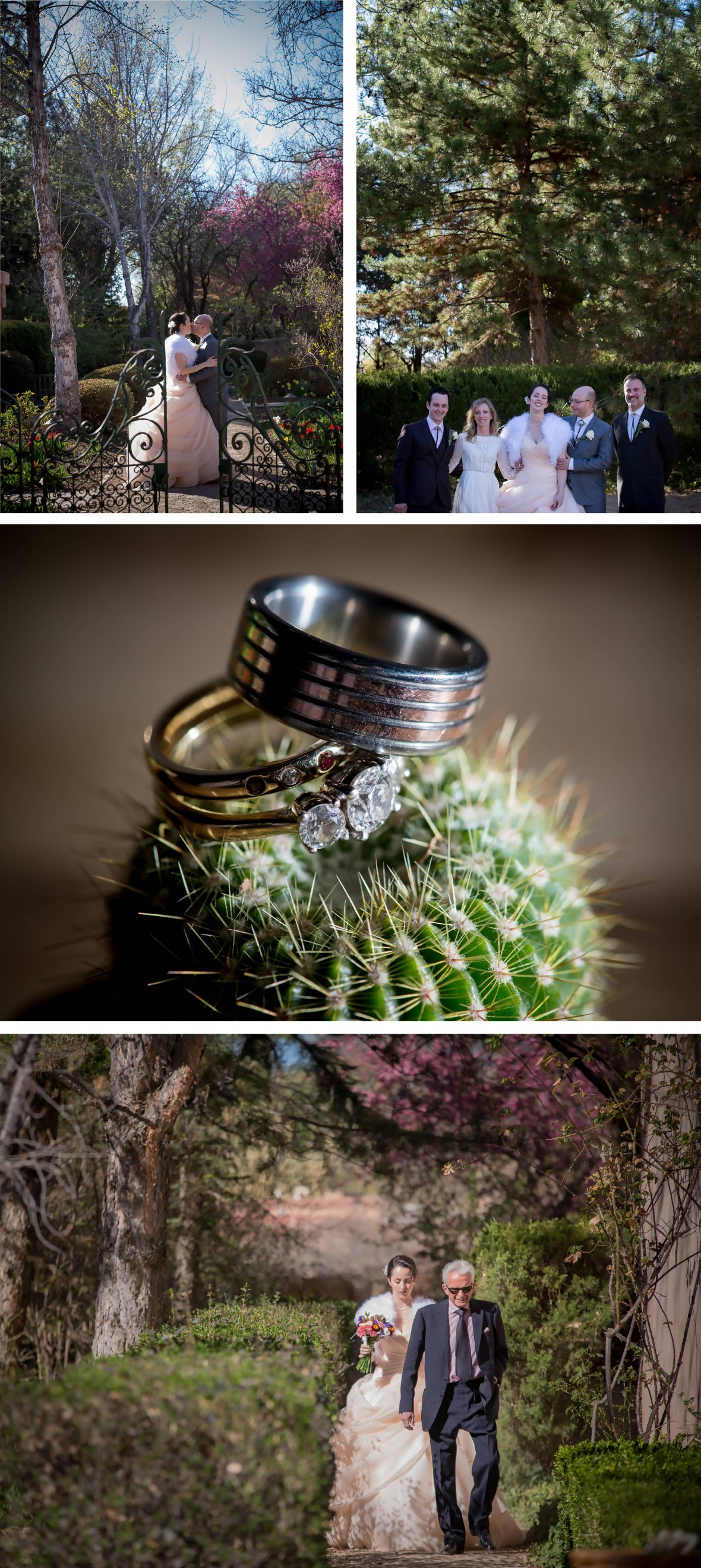 Isabel and Simon were married at Los Poblanos on a lovely spring afternoon in March. Their ceremony took place beneath the wisteria covered gazebo at La Quinta in front of 53 of their favorite people. She was a vision in a blush-colored gown and wrapped in a snow-white feather stole, he as handsome as ever in his charcoal gray suit, a white rose pinned on his lapel. After the ceremony, they shared a beautiful field-to-fork dinner with their guests and danced the evening away. They traveled almost 2,000 miles from their home in New York City to fulfill their vision of saying "I do" in a new place they had never been before and we couldn't be more pleased that they chose Los Poblanos as their dream wedding destination. Their shared love of amazing food, beautiful places, and exciting adventures is what brought them to Los Poblanos and it is surely what will bring them a lifetime of happiness together.