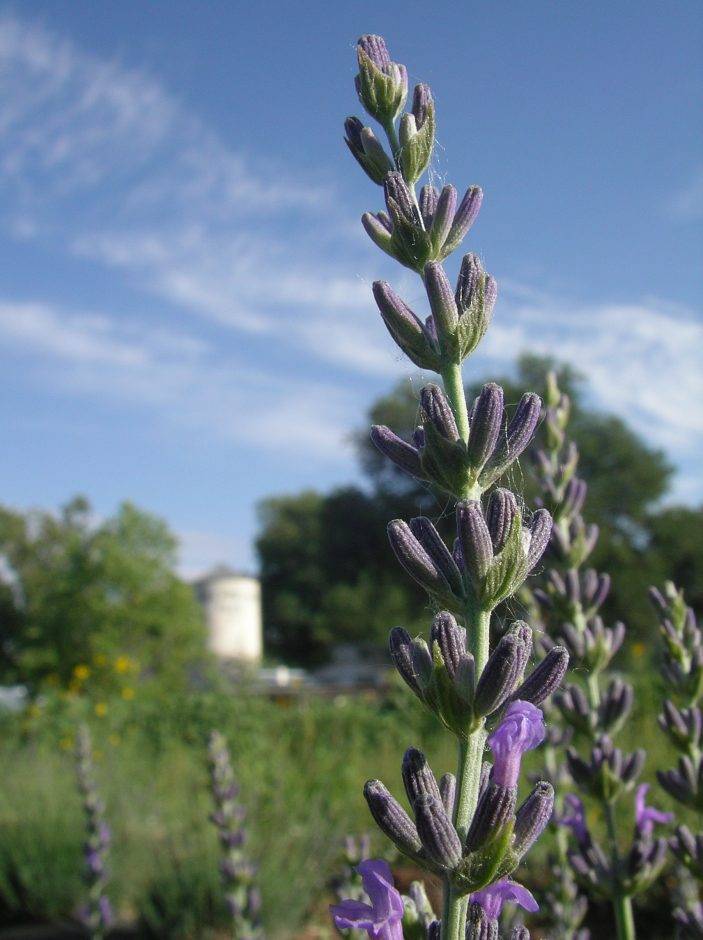 Lavender season has arrived and at Los Poblanos that means one thing: Lavender Labs! All through the months of June and July, we will be holding workshops, demonstrations, dining events, pop-up shops, and more; all in celebration of our favorite botanical.
Of course, we just couldn't celebrate lavender without talking about it's lovely, complex flavor! Join us on Friday, July 8th or Saturday, July 9th as we continue our popular Long Table Dining Series with a Lavender Dinner. Executive Chef Jonathan Perno has crafted a special four-course menu for this two-night dining event that highlights culinary lavender and our Rio Grande Valley Cuisine. Hosted on the beautiful La Quinta Portal, surrounded by the lush gardens and fields of Los Poblanos, this dinner is not to be missed. Visit our Events Calendar to make your reservations and don't forget to take a peek at that delicious menu!
As a memento, each guest will take home a lavender favor from the farm at the end of the night.
More on our Long Table Dining Events:
We believe that community and camaraderie are an integral part of the dining experience. With our Long Table Dining Series, our guests are invited to get to know one another with an intimate cocktail reception prior to being seated together at a long communal table with at least sixty others. Executive Chef Jonathan Perno and his culinary team will create exquisite four-course menus that showcase our signature Rio Grande Valley Cuisine. Wine and beverage pairings are thoughtfully curated by our Wine Director, Dylan Storment. These dinners are an exclusive, and all-inclusive chance to be a part of the true La Quinta experience in one of the most stunning venues in all of the Southwest.
Be sure to make your reservations soon, as seats are limited!