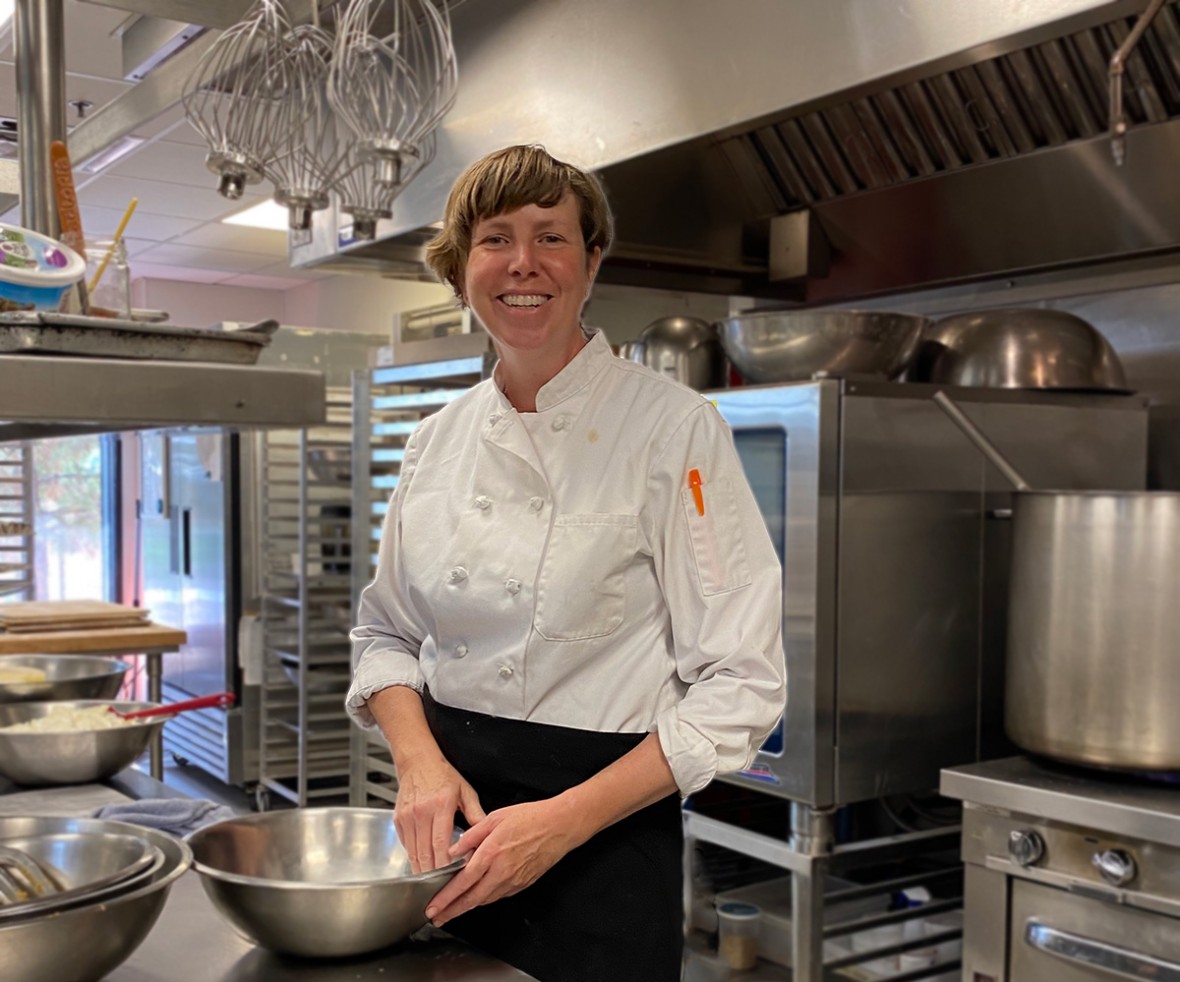 Liz Gallery was born and raised in Baltimore, MD. She started her career in the front of the house, and after realizing her passion for restaurants and cooking, she took to the kitchen. Chef Gallery pursued classical training in the culinary arts through apprenticeships with admired chefs including Chef Champe Speidel, Gracie's, in Providence Rhode Island and Chef Pauly Santee, Rococo, in Hagerstown, Maryland.
She went on to run her own restaurant and work as a culinary consultant and educator. Her love of healing with food and nutrition led her to Albuquerque to study at the Ayurvedic Institute Center for Longevity and Health. She eventually found her way to Los Poblanos where she was able to incorporate all her passions: hospitality, food from the land and the practice of holistic living.
Q: What experiences or people have had a defining influence on your approach in the kitchen?
A: My parents always made eating well a priority. My mother influenced me by always trying new recipes and hosting beautiful dinner parties. My father is a veteran of the Vietnam war and has always taken care of himself with diet and lifestyle.
Q: What inspires you about leading a culinary program built on Rio Grande Valley Cuisine?
A: The land defines who we are as humans, so cooking with local, organic ingredients feels intuitive and instinctual.
Q: What's your favorite thing about being in the kitchen?
A: I love collaborating with colleagues on cooking, developing menus and creating an experience together.
Q: Can you share a piece of your vision for the culinary program at Los Poblanos?
A: I am excited to foster an educational environment for the staff, while upholding the core values of Los Poblanos (community, hospitality, empathy, excellence, respect, stewardship). I believe this foundation translates into an exceptional experience for our guests.
Q: Do you have a favorite ingredient to work with?
A: I like to cook with fresh herbs for both the medical benefits and flavors.
---