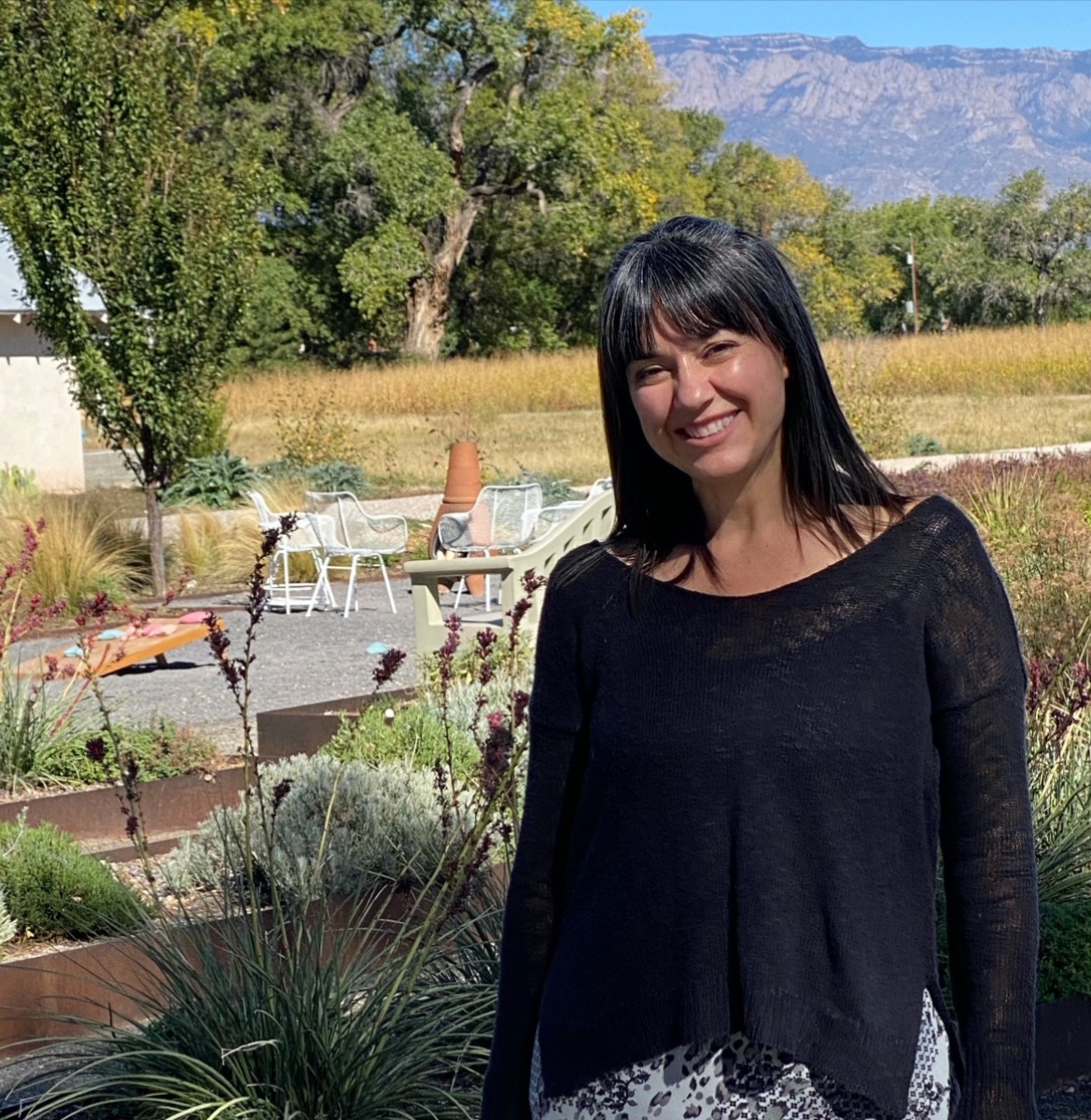 Meet Mona
While she's no new face to the farm, we are thrilled to announce Mona Purvis as our lovely Campo General Manager. After spending many seasons as Banquet Manager for our private events business, Mona's role grew this summer to oversee all front of house dining operations at Los Poblanos. If you've dined at Los Poblanos in the past few months, it's very likely you've spotted her buzzing around Campo and La Quinta and making sure everything is running smoothly.
With extensive hospitality experience, from working in local restaurants and retail to fine dining establishments across the country, Mona's warm hospitality and dedicated work ethic make her a natural asset to our team. Her leadership and organizational skills were essential in executing large weddings and celebrations, as she ensured that clients' dreams went off without a hitch. With the addition of lunch, afternoon tea and room service to our hospitality offerings this summer, Mona's new role has her developing new procedures while elevating hospitality and keeping her staff and guests safe. It's a big job, but Mona's energy, optimism and leadership make her the perfect person to lead the front of house team. She greets every challenge with a smile, and regularly mentions how much she loves her job.

Born and raised in Albuquerque, Mona spent a few years working and traveling before settling down back in her hometown. Happily married, she is effusively proud of her three studious children who attend the United States Naval Academy, George Washington University and Cottonwood Classical Preparatory School. When she's not on the farm, Mona loves to spend her days running, hiking and volunteering.

Dedicated to creating a wonderful dining experience, Mona's thoughtfulness places our guests first as we explore new operations in this climate. We look forward to your next visit to the farm, and encourage you to say hello when you see Mona.