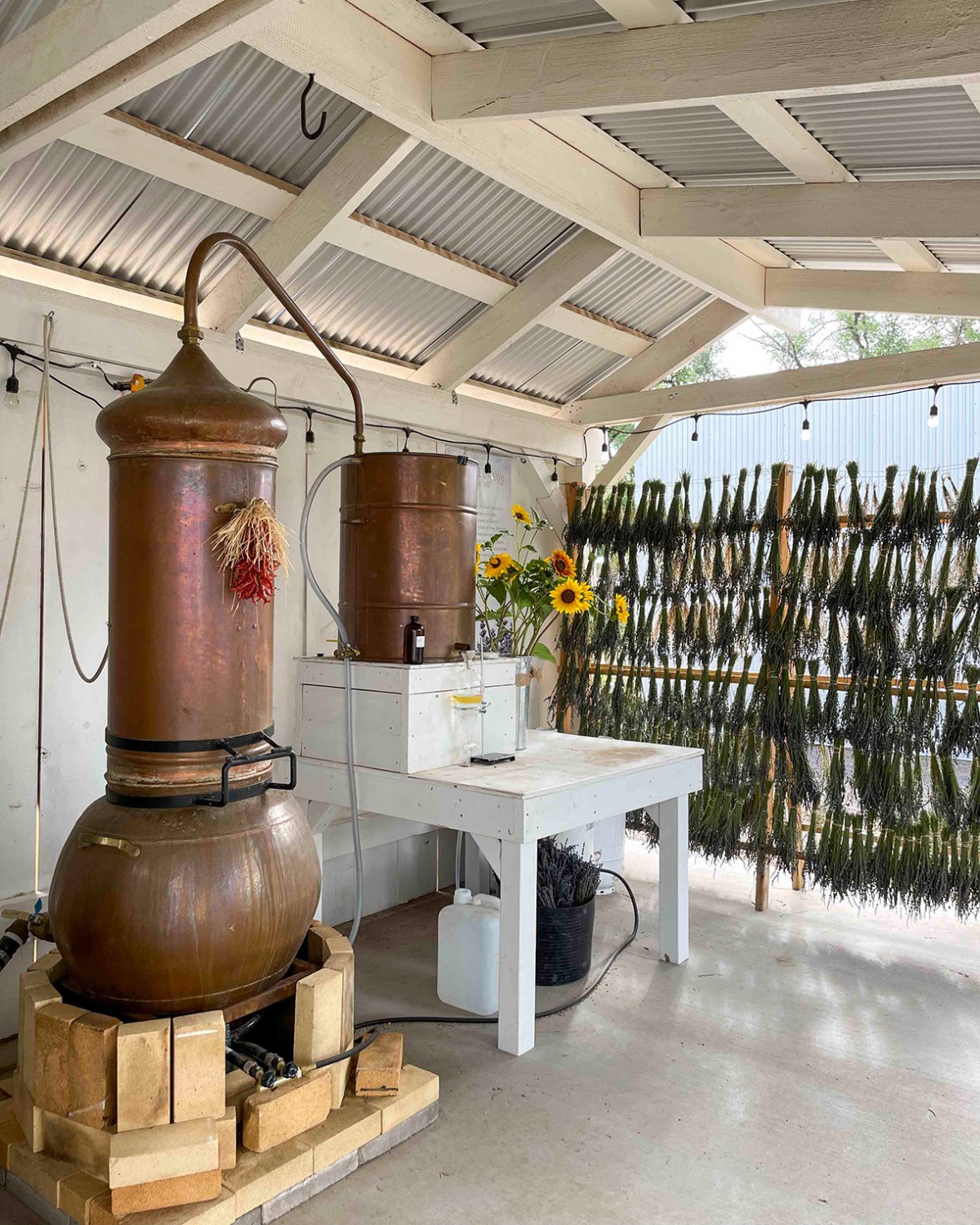 Angel's share. Angel's breath. This is what the first delicate puff of lavender essence is called as it rises in a misty, miniature cloud from the spout of the condenser, at the end port of the copper alembic distillation still. This initial puff contains essential oil, hydrosol and the heady aroma of our organic Grosso Lavender fields.
Hand-harvested in the early morning, our farmers deliver lavender to the distillation hut, where our distillers load the precious plant material into the base and column of the still. The rounded lower portion is filled with fresh well water and heated to the boiling point where the resulting steam pulls the oils and moisture from the lavender. As it is volatilized, the heat and pressure push it up into the swan neck - the graceful copper tube that connects the pointed dome of the still to the barrel of the condenser.
Next on its journey, a spiral copper tube within the condenser takes the steam through cool well water, causing the steam to separate into two distinct forms. A glass vial separator is suspended at the base of the condenser and catches the darker essential oil and clear hydrosol, making obvious the fact that oil and water do not mix.

This ancient technique provides the essential oil and hydrosol that go directly into our artisan lavender products. As you use our products, visualize the beauty of the fields, the care of the farmers and the magical distillation process that went into its creation.
---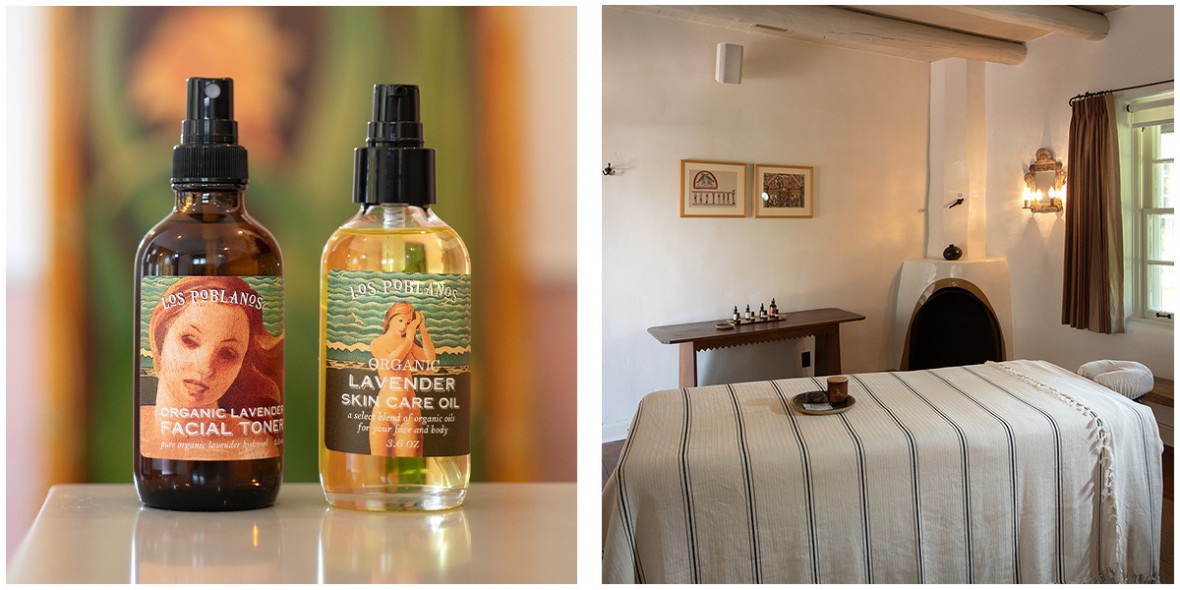 Artisan Lavender Products
Our Organic Lavender Facial Toner is 100% pure organic hydrosol, with a scent that is earthier and slightly sweeter than its essential oil counterpart. Apply a quick spritz before using our Skin Care Oil, featuring our pure lavender essential oil, for a deeply relaxing experience that is both moisturizing and rich in antioxidants.
Experience Lavender at the Hacienda Spa
Welcome a profound sense of well-being and experience true relaxation at the Hacienda Spa. Like everything else at Los Poblanos, spa treatments are inextricably connected with the farm. Our thoughtfully created treatments infuse seasonal botanicals harvested from our property and our artisan lavender product line.