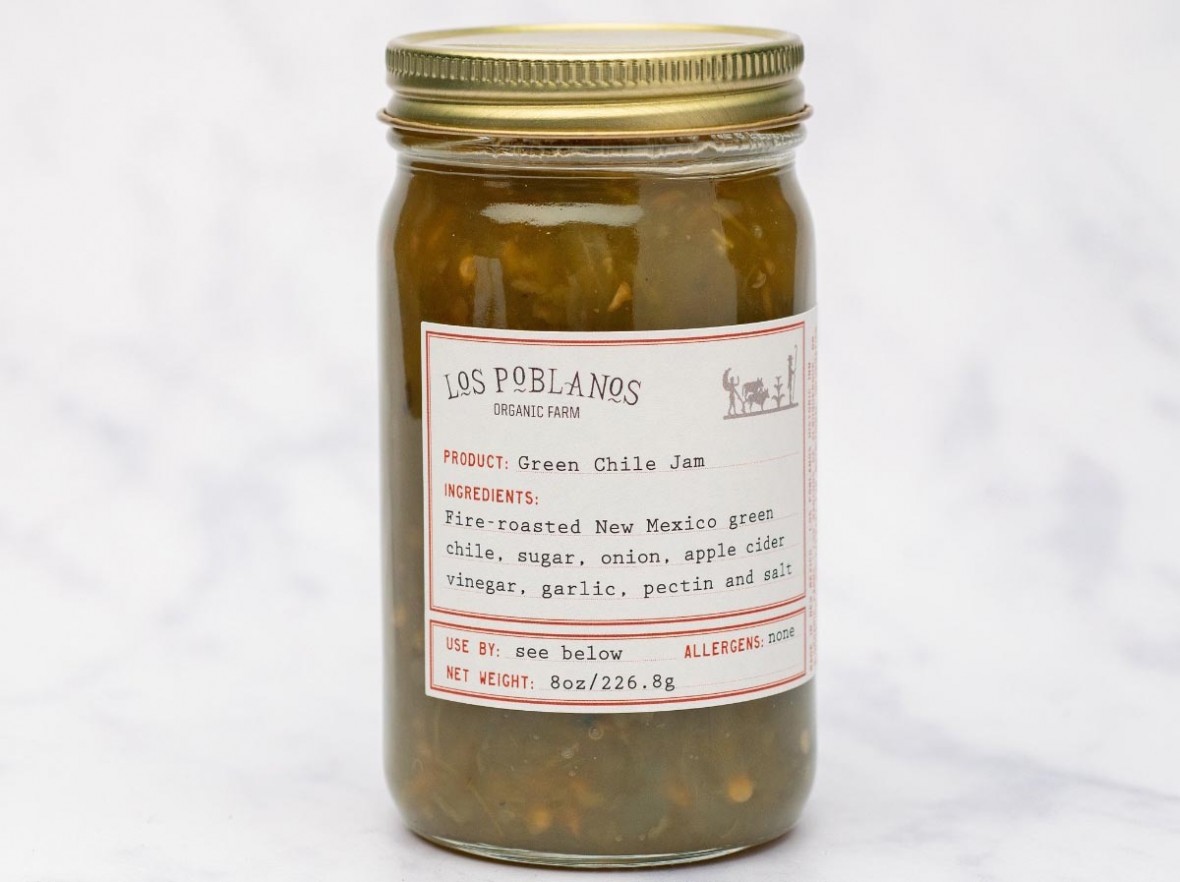 Fall is just around the corner, and soon, farm stands will begin roasting green chile and infusing the air with its unmistakable, mouthwatering fragrance. This traditional New Mexican crop is beloved in many forms, but around here, our Green Chile Jam is at the top of our list. While we could be biased, Bon Appétit calls the addictive spread "sweet, spicy, smoky and floral - best spread on toasted sourdough."
Featured on the nosh board at Campo, it brings a sweet heat to artisan cheeses, meats and crackers. It adds a punch to avocado toast, and we've even been known to swap it for jelly and spread it on a baguette with peanut butter for a surprisingly addicting sandwich. Another crowd favorite is to pour at least half of a jar over a triple cream brie and bake at 325° for 5-8 minutes, or until soft. With so many ways to enjoy this delectable spread, make sure to stock up on a few jars and enjoy.
More Fall Favorites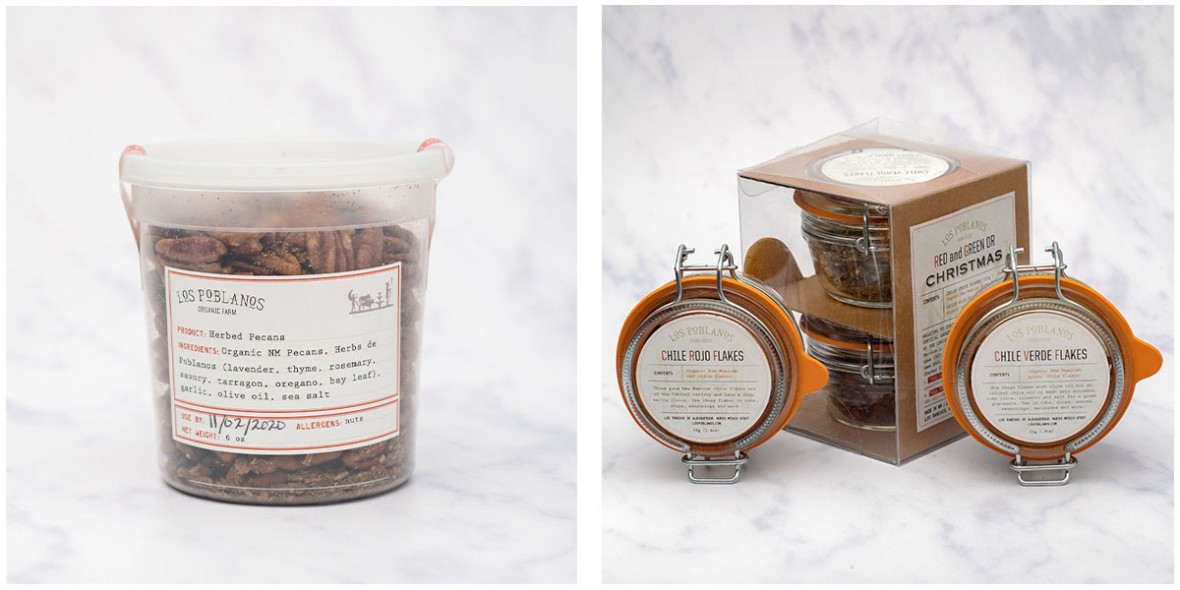 Another important New Mexican crop, our pecans are sourced from the legendary Mesilla Valley in southern New Mexico and are roasted to perfection with our signature Herbs de Poblanos blend. Notes of lavender and rosemary make these the perfect addition to artisan cheese plates or fresh green salads.
New Mexico is famous for red and green chile, in fact, "Red or Green?" is the official state question. Green chile flakes impart a more vegetable-forward flavor, while red chile flakes offer a smoky, earthy flavor. Try experimenting with them separately or together to add authentic Southwestern flavor to any savory dish.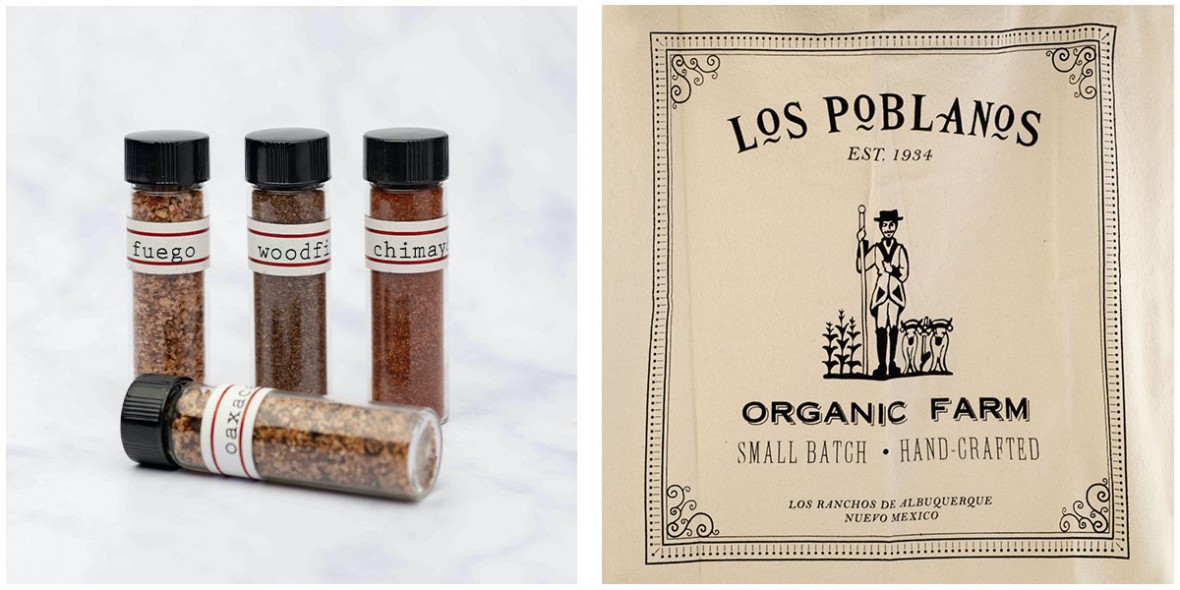 Our signature salt flavors - Woodfire, Oaxacan, Fuego and Chimayó - will bring a burst of Southwest flavor to your cooking. Perfect added to anything from roasted vegetables to grilled meats.
This signature Los Poblanos dish towel features San Ysidro, the patron saint of farmers. Screen-printed by hand in New Mexico and 100% organic cotton, this towel is ready to work hard in the kitchen.