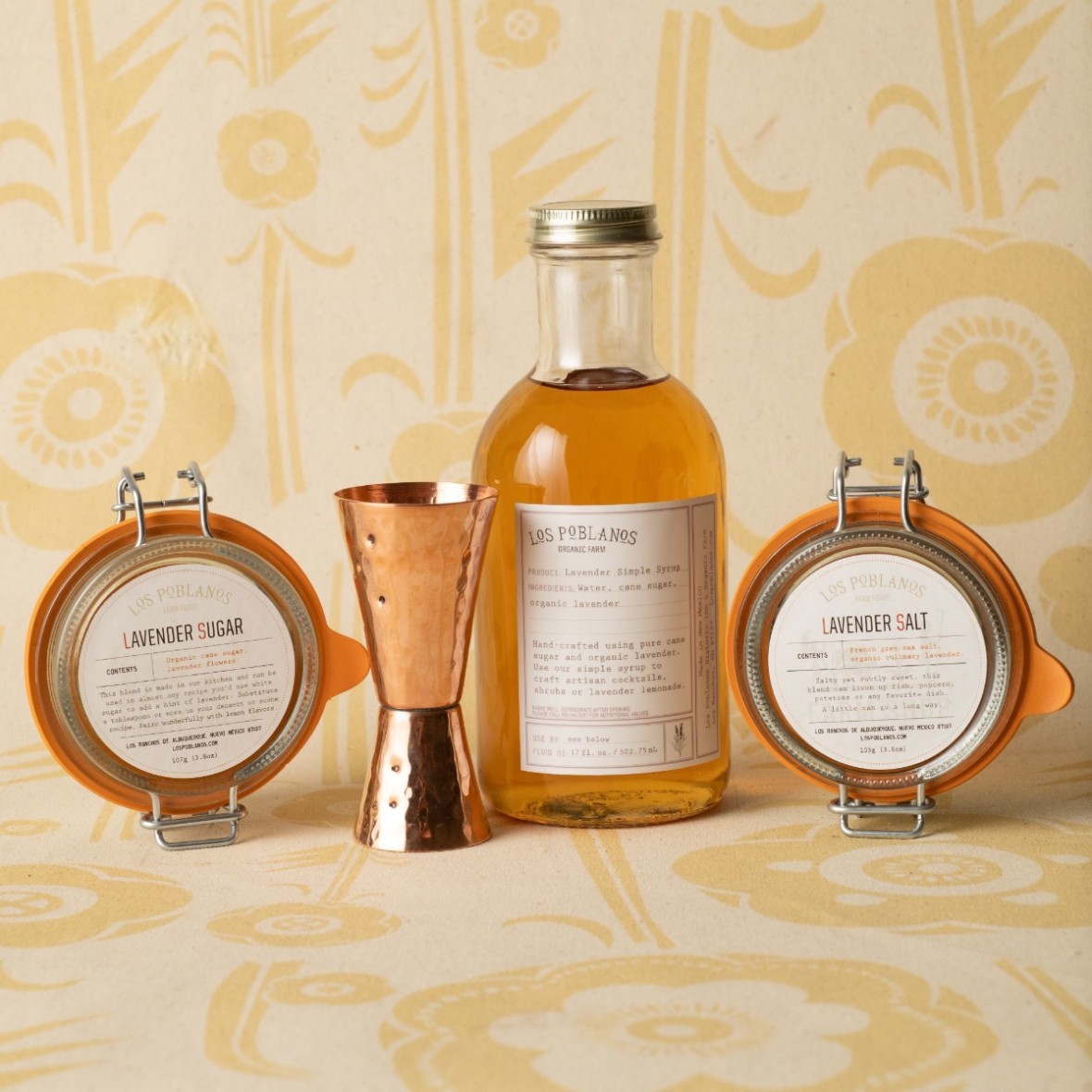 Create Los Poblanos cocktails at home when you can't be at the farm
Our love for lavender began with our artisanal spa collection, but it certainly didn't end there. Campo's culinary team found it to be extraordinary in everything from baked goods to chicken dishes, but it got even more exciting when we introduced it into our cocktail program.
The Campo Cocktail Set has everything you need to recreate lavender cocktails at home, including our Campo Lavender Margarita recipe! Beautifully packaged in a reusable box, the Campo Cocktail Set is ready to gift right off the shelf.
Ways to use
Mix up a batch of 'Lavender 75' cocktails: combine sparkling wine, gin and lemon juice with a splash of Lavender Simple Syrup. Serve in Champagne flutes with a ribbon of lemon peel.
For a non alcoholic beverage, make lemonade with Lavender Simple Syrup and freshly squeezed lemon juice. Serve in a tall glass over ice, rimmed with Lavender Sugar.
Visit the Farm Shop to view all of our delicious culinary offerings.