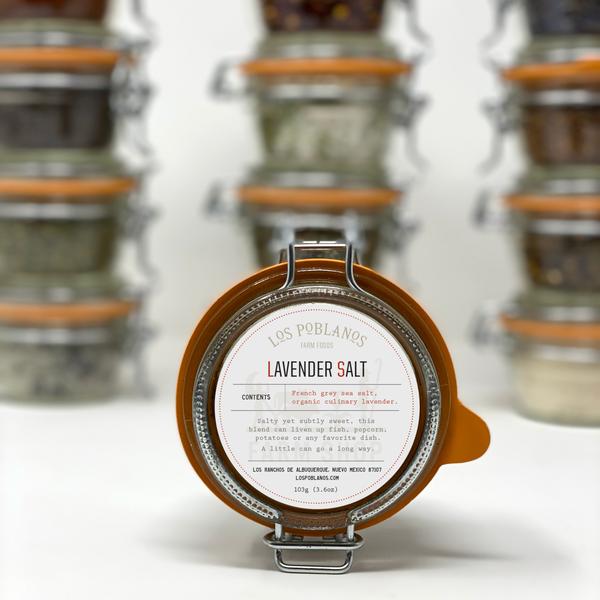 Give our culinary herbs and salts a try!
Los Poblanos is not only a gorgeous lavender farm but also an award-winning culinary destination. Informed by the daily harvest, we strive to celebrate the foods indigenous to New Mexico's Rio Grande Valley and our Farm Foods collection brings staples from our pantry to your home. We are thrilled to share them with you in a new way.
Over the last year we have collected a lot of fantastic feedback regarding our culinary line of herbs and salts, which has sparked the decision to make the switch from the original Weck jars to new Le Parfait jars. Le Parfait was founded in the early 1930's in Reims, France and holds many of the same values we do. We have launched the new jars in the Farm Shop and have had wonderfully positive feedback.
Los Poblanos culinary herbs varieties:
Chile Rojo Flakes
Chile Verde Flakes
Culinary Lavender
Classic Dipping Herbs
Chile Rojo Dipping Herbs
Herbs de Poblanos
Los Poblanos culinary salts varieties:
Better Call Sal
Chimayo Salt
Fuego Salt
Oaxacan Salt
Woodfire Salt
Lavender Salt