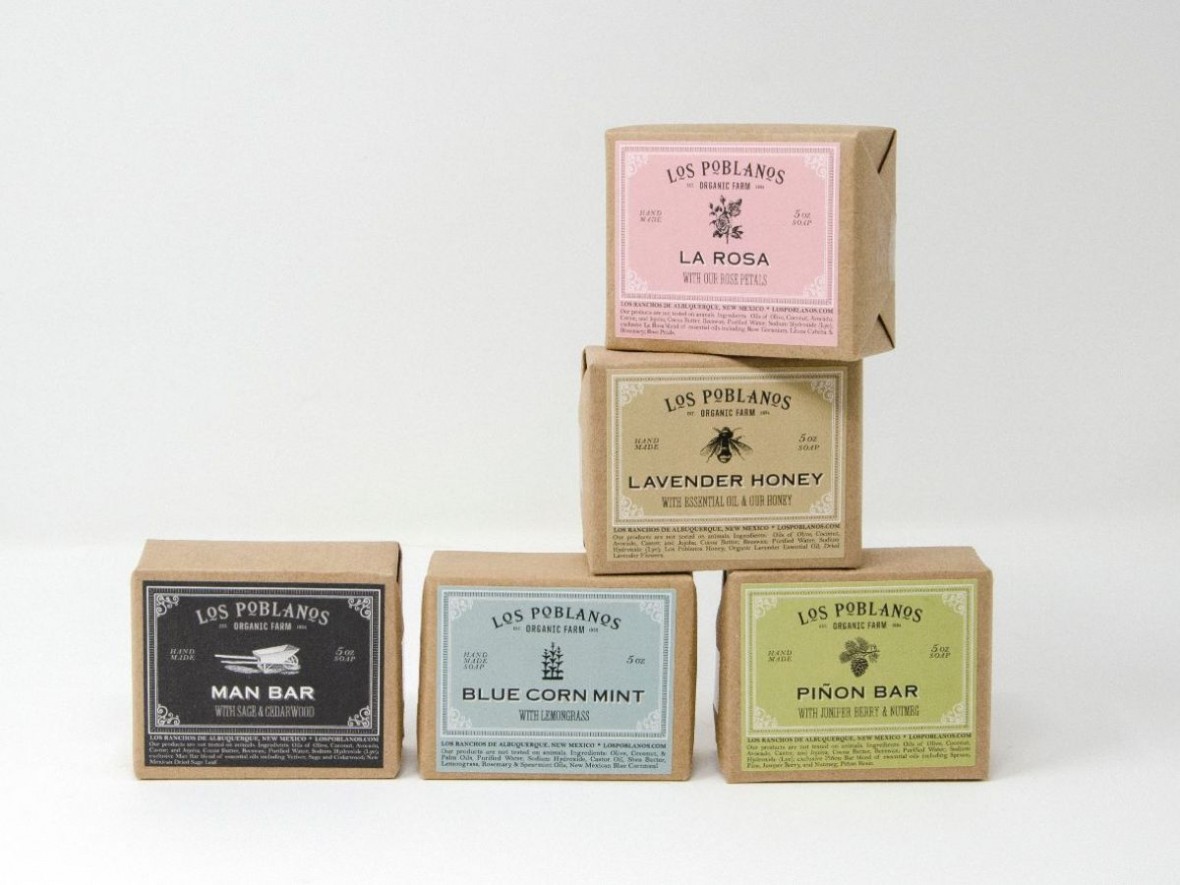 Get to know our handmade soaps
The Los Poblanos Handmade Soap Collection features unique scent combinations inspired by the land and culture of New Mexico. Each handmade, cold pressed soap has an all-natural, moisturizing base recipe, which has been developed and tested over the past ten years to provide a perfectly mild and nourishing experience. Our five signature soaps highlight the many botanicals of the farm, and are handmade in our production facility just a few miles from our lavender fields.
We're all washing our hands with more awareness these days, and these bars promise a clean, soothing and delightfully fragranced experience. Infused with natural botanicals, they are absolutely beautiful next to any sink. Time and care goes into crafting each bar, and we are delighted to share this collection with you.
About our ingredients
All of our bar soaps are made with all-natural high quality ingredients and essential oils. We never use palm oil or preservatives. Each bar is cured for at least three weeks to ensure it holds its shape and lasts as long as possible.
Lavender Honey Bar
Our signature Los Poblanos bar is gentle and effective, combining essential oil from organic lavender - grown and distilled right here on our farm - with honey from local beehives.

La Rosa Bar
A delicately fragranced bar soap inspired by the historic rose gardens of Los Poblanos.

Man Bar
A uniquely earthy scent that blends sage, cedarwood and vetiver essential oils.

Piñon Bar
Bring the scent of New Mexico's mountains into your home and enjoy a gentle, woodsy scent.

Blue Corn Mint Bar
A unique exfoliating bar soap featuring New Mexican blue corn and refreshing lemongrass, rosemary and spearmint essential oils.