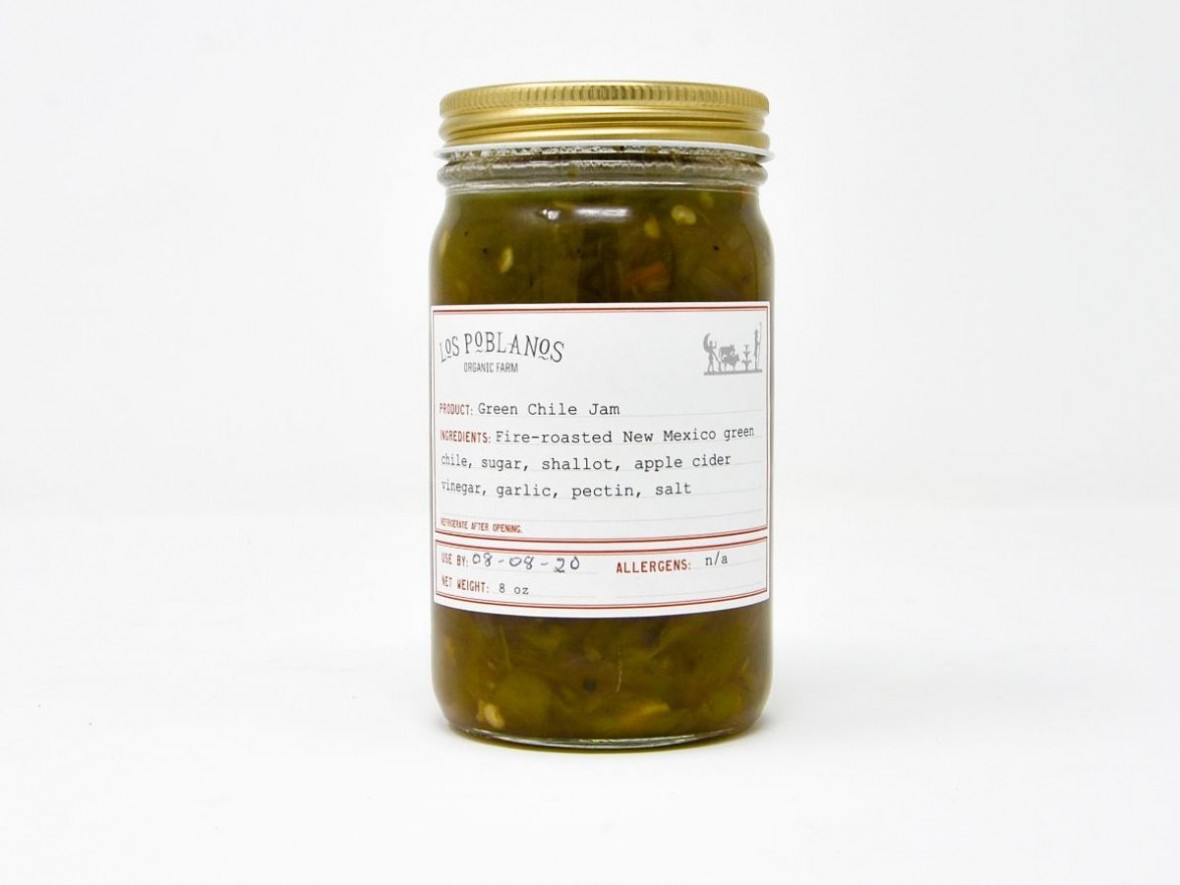 Green Chili Jam has endless possibilities
The smell of freshly roasted green chile in the brisk morning air can only mean one thing for the Rio Grande Valley - autumn is on its way! This time of year is the perfect time to share one of our favorite Farm Foods products with guests and family.
Settle into autumn with this farm favorite
From the time our green chile is harvested, slow roasted over an open flame and enjoyed, we handle this traditional New Mexican crop with the utmost care and respect. Green Chile Jam is a much-loved classic at Los Poblanos. Featured on the menus at our restaurant, Campo, this jam brings a sweet heat to dishes like avocado toast and charcuterie boards. Fire-roasted green chiles are balanced with sugar and apple cider vinegar to highlight this iconic New Mexican flavor in a unique way.
Ways to enjoy
Spread a layer of Green Chile Jam on thick-cut toast before topping with mashed avocado, a fried egg and a sprinkle of Chimayo Salt to recreate a favorite Los Poblanos breakfast. It makes the perfect addition to a charcuterie board or to add a layer to your grilled cheese for a delectable spin on a classic. Pour on top of pork tenderloin to create an enchanted main course or mix it into a root vegetable bake for a warm New Mexican side dish.
Visit our Farm Shop Online to purchase.