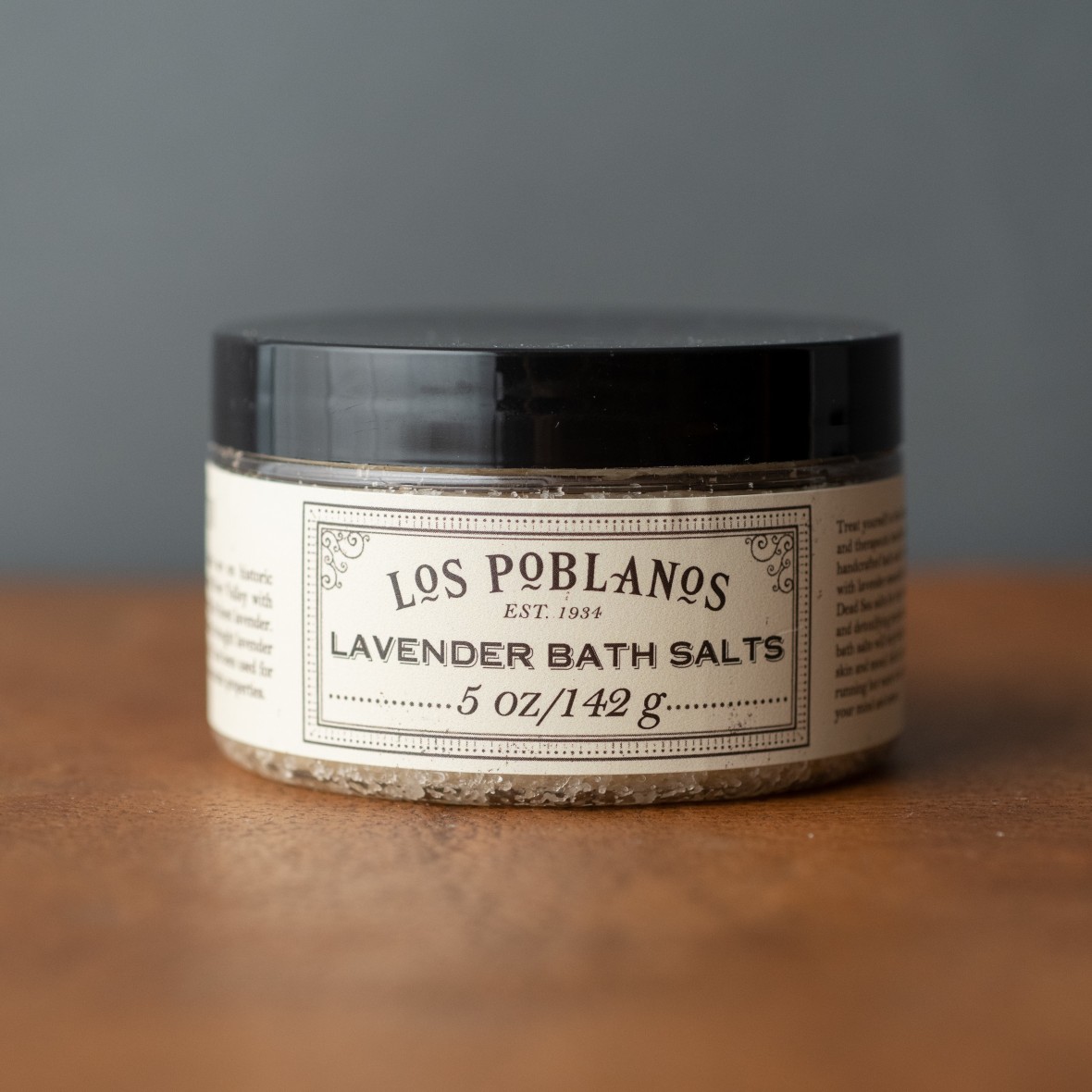 Cozy up and relax with our Lavender Bath Salts
As the holidays come to a close, we're embracing the quiet that comes with the winter season. It is time to slow down and create moments to rest and recover. A warm, relaxing bath is one of our favorite ways to luxuriate, find a sense of calm and recharge.
No matter where you are in the world, a warm bath with a capful of calming bath salts promises a relaxing retreat that will leave you balanced, refreshed and rejuvenated. The unmistakable scent of Los Poblanos lavender will infuse your bath water with its natural healing properties, while the detoxifying elements of Dead Sea salt will further help melt away your stress.
Made from three all-natural salts and essential oil from organic Grosso Lavender, grown and distilled on the Los Poblanos farm. Proudly made in New Mexico.
Expert tip
Turn your bath into a true spa experience. Limit your soaking time to 20 minutes so that your body doesn't start to reabsorb toxins that bath salts help draw out. After bathing, apply our Organic Lavender Skin Care Oil while still damp to nourish and hydrate your skin.