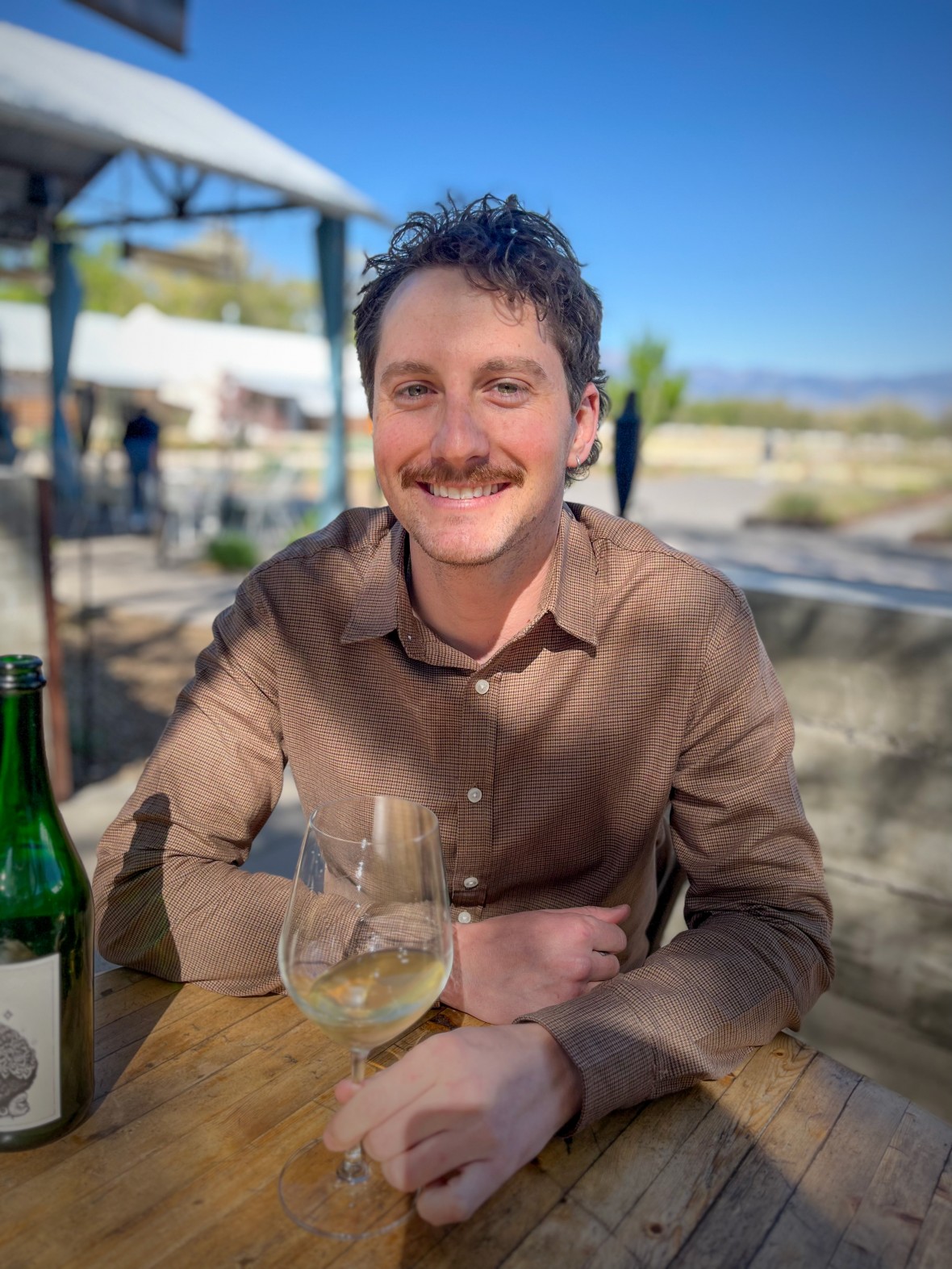 Congratulations to Graham, for recently achieving Level 3 Award from the Wine & Spirit Education Trust. This advanced level qualification from one of the most highly regarded certifying organizations recognizes his exceptional skill level and deep understanding of grape growing, winemaking, theory and tasting. If you have dined at Campo, you probably know his upbeat, approachable style and perfect pairings.
---
Graham has been a part of Los Poblanos since his teenage years when he was scrubbing fountains with our lead groundskeeper, Jesus. In 2018, he started working with private events and later joined the team at Campo where he has flourished exploring the world of wine and sharing it with our guests.
Dylan Storment, Director of Wine & Spirits, says Graham always stood out as a huge asset. "Whenever I went to La Quinta he was always offering to help. I haven't seen anyone that enthusiastic about helping He is remarkably humble and a wealth of knowledge. He just embodies the spirit of hospitality."
As guests of Campo can attest, Graham makes wine approachable and engaging. He always wants to have a conversation. "People know what they want, my job is just to help them articulate that and find a wine that will both meet those expectations and offer a little bit of unexpected delight."
Q: What drew you to be a sommelier?
A: Wine is a living thing. I love that it brings together stories from history, geography, agriculture, sustainability and taste. To put that on the table in a tangible way is incredibly rewarding.
Q: What do you look for when choosing a wine?
A: It has to be delicious! I want something that people will love, is unique and interesting, but most importantly has substance behind it. I look for winemakers whose values align with Los Poblanos' mission of sustainability and regenerative agriculture. I want to know how the grapes were grown and who grew them. I love biodynamic and natural wines that were made with intention. This always shows in the taste. I also love to have a little fun and not take wine too seriously. It's all about introducing people to something new and how the world of wine is so much bigger than many people know or get to experience on a regular basis.
Q: What inspires you about your work?
A: In addition to working with and learning about the wine itself, it's been all I've learned from working alongside serious culinary and hospitality professionals. It always inspires me to bring something special and reach the Campo standard of quality and service.
Q: What else motivates you or informs your approach to wine?
A: Before focusing on wine, I got a degree in geography with a sustainability minor and had lots of odd jobs from beehive removal to working in a pawn shop. I've always been interested in the stories of history, people and places. Wine just brings all of those things together and touches every aspect of ecology. It's amazing and I love sharing that.