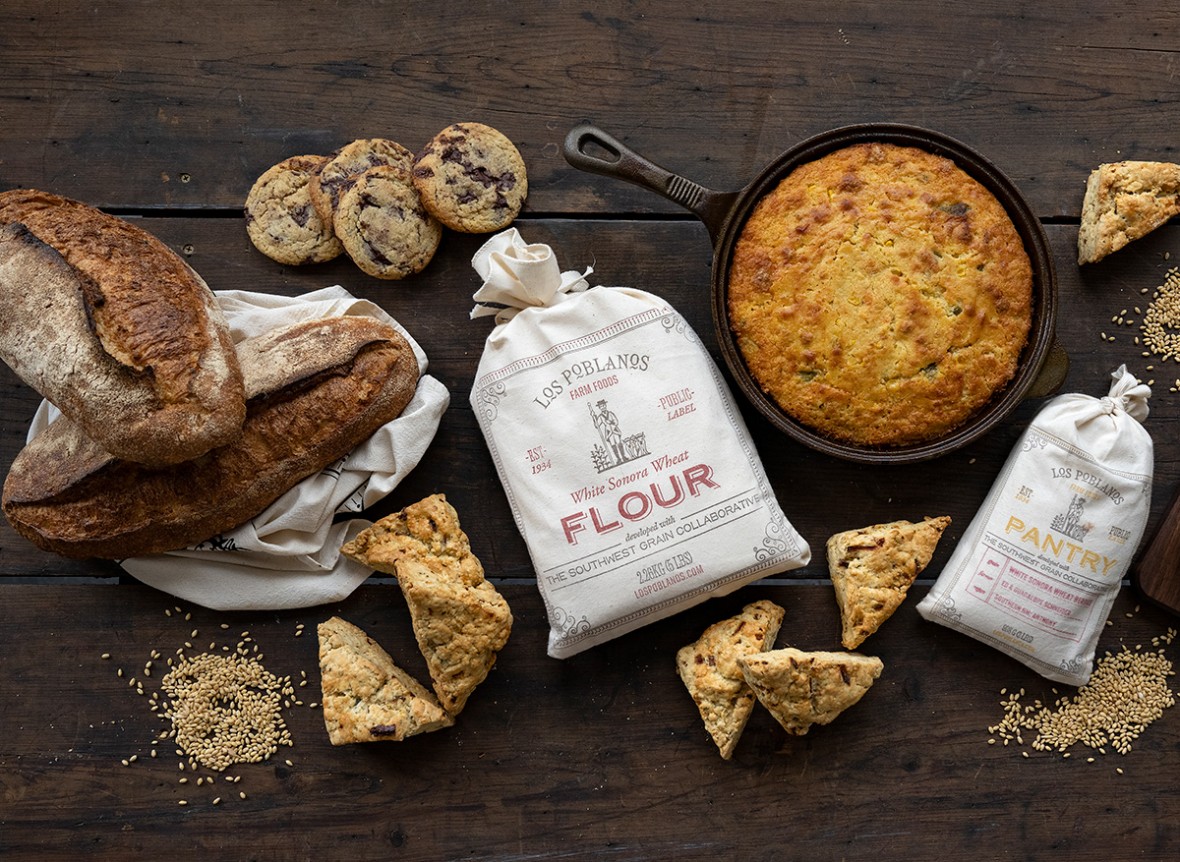 Los Poblanos is proud to be working with the Southwest Grain Collaborative (SGC) to support a renewed grain infrastructure for New Mexico and revive traditional heirloom grains through regenerative organic farming. We are excited to offer a collection of heritage grains, now online and in our retail spaces.
SGC works closely with small-scale farmers in rural and native communities to support farmers' deep-rooted interest in reviving traditions and fostering economic development. SGC is committed to regenerative farming practices that build soil and treat it as a living, diverse ecosystem. As we build our own regenerative farming model at Los Poblanos, it is energizing to be a part of this community and share the agricultural and culinary traditions of the Rio Grande Valley.
---
Heritage Grains in the Kitchen
Grains like Sonora White Wheat were cultivated by the Spanish missionaries in the 17th century and used in the first flour tortillas. Barley, rye and Mexican June Corn were staples for early settlers in New Mexico. They are perfect for traditional dishes like tamales, tortillas and posole, and introduce wonderful flavor, texture and nutrition in many familiar recipes. Grains are packaged in re-usable bags and highlight the name and location of each farmer.

Heirloom grains can be used in many of the same ways you would use conventional grains for your favorite cakes, cookies, breads, stews and salads. Our culinary team and recipe testers have a few suggestions and recipes to help you get the best results with artisan grains.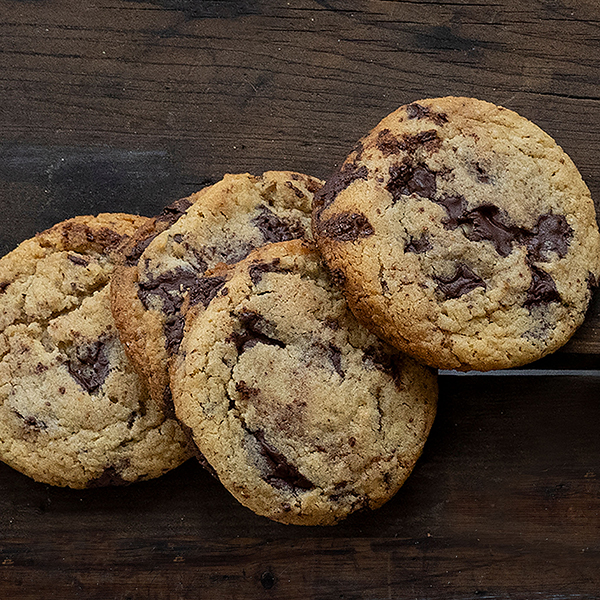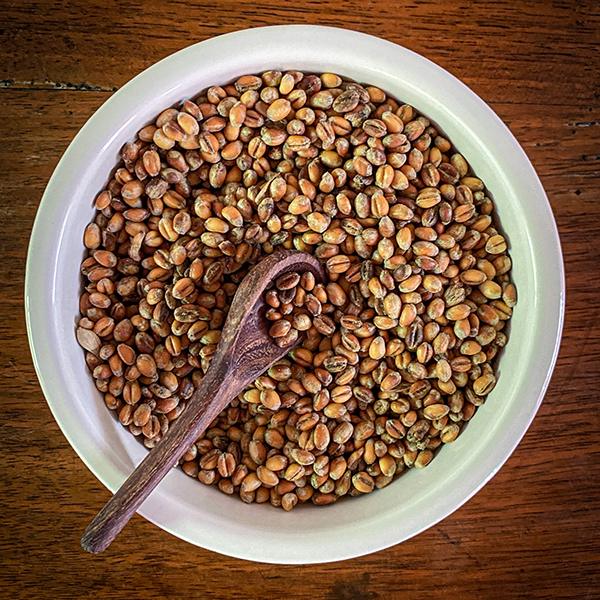 ---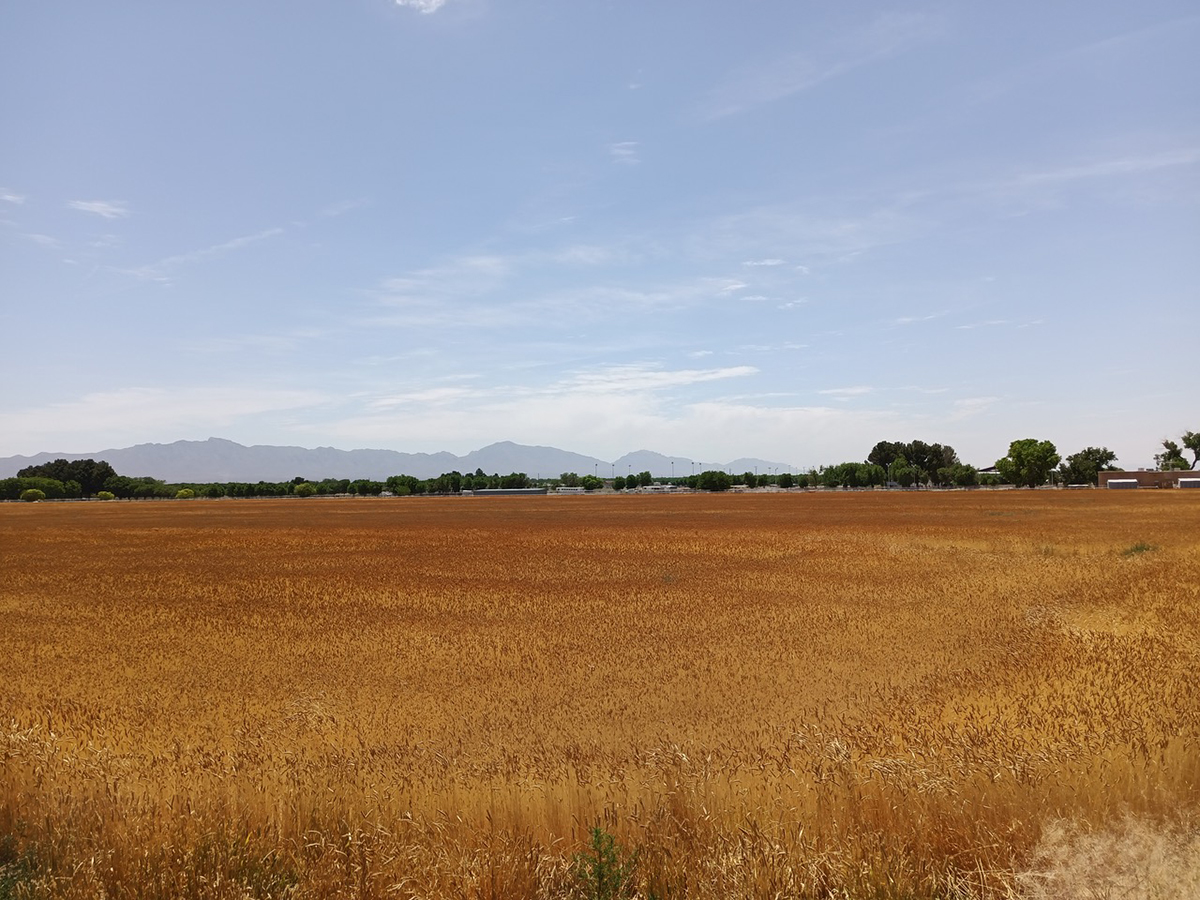 Sonora White Wheat growing in Anthony, New Mexico just before harvest.