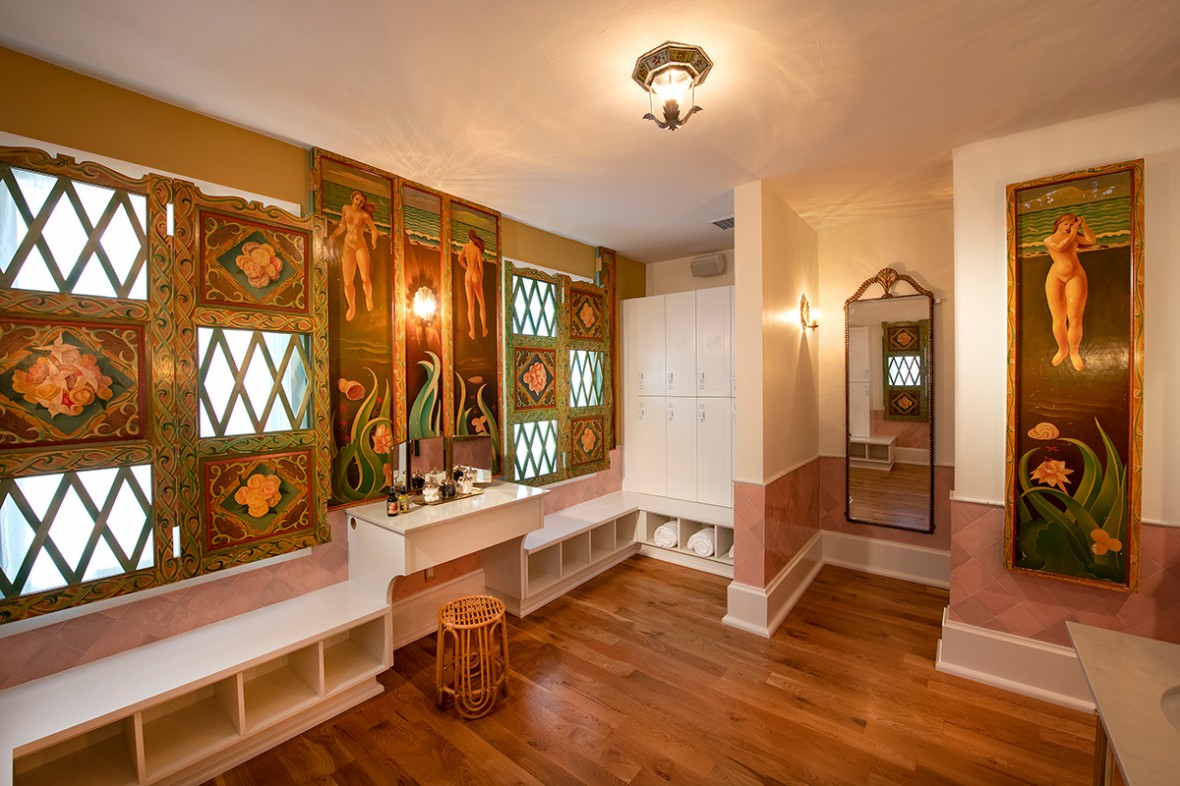 In New Mexico, we're seeing hints of spring with longer days and the occasional warm afternoon, reminding us that spring is just around the corner. As our daily routines subtly shift with the changing weather, our skincare routines should do the same. Our seasonal facials change every few months, in line with the season, and are thoughtfully crafted with our climate and seasonal habits in mind.
Take time to restore delicate skin that has faced a dry, cold winter season with our Spring Facial, and enjoy 50 luxurious minutes dedicated to hydration and replenishment. Awaken your skin with Sorella Apothecary's powerful duo of Grapefruit Polishing Powder and Mint Poppy Seed Polish, designed to work in tandem to remove dullness and reveal bright, smooth skin. Soak up the moisturizing benefits of a Peach and Honey Mask and Los Poblanos Organic Skincare Oil to lock in hydration and leave you with a dewy, luminous glow. Feel tension melt away with multiple facial and scalp massages throughout this indulgent treatment. Our expert estheticians know that everyone's skin is different, so before your facial begins, they will perform a skin analysis to ensure a personalized experience that is best suited for your skincare needs. Available March through May, the Spring Facial will awaken and renew skin and prepare you to embrace the fresh spring weather. With air purifiers in every treatment room, you're sure to stay safe while taking good care of your skin.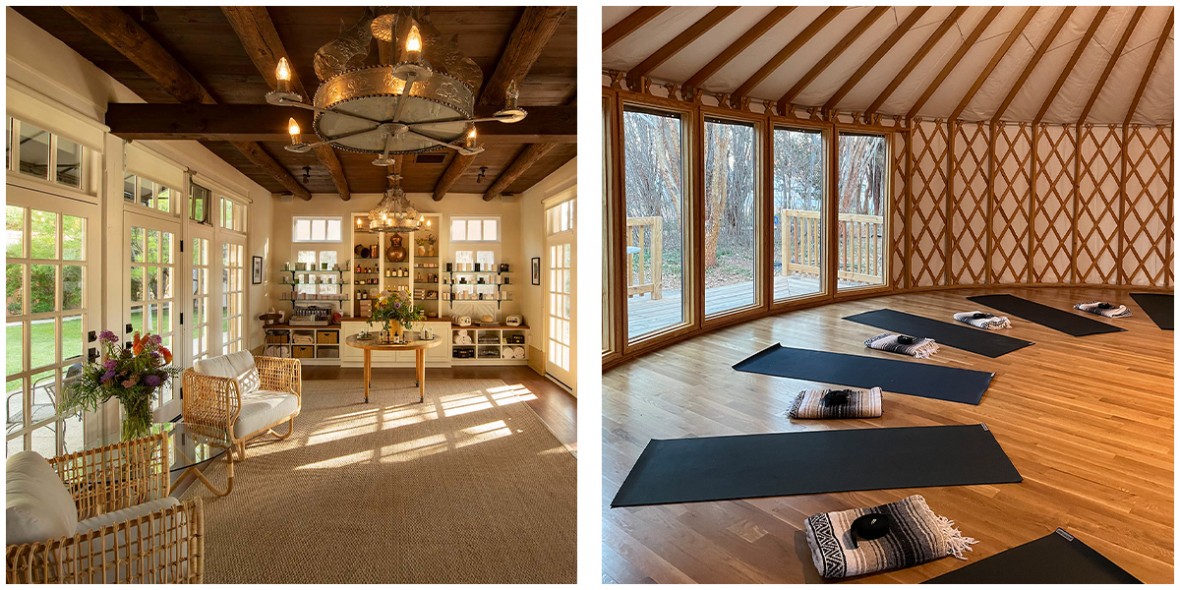 ---
Spa Wellness Night | April 12, 2022
Don't miss a very special Spa Wellness Night this spring, where we'll be in conversation with our partners at Sorella Apothecary. Tour the Hacienda Spa, enjoy a skincare consultation and a mini treatment from our expert estheticians and indulge with light hors d'oeuvres from the Campo kitchen.
Classes in the Wellness Yurt
Our class offerings have expanded! Beginning in March, we're delighted to offer meditation classes and even more yoga classes in our Wellness Yurt. Allow our serene property to provide a peaceful backdrop as you're guided through a wellness practice.
---
Our favorite products for spring
Before opening the Hacienda Spa, our team went to great lengths to thoughtfully select skincare lines that are botanically based and would combat the stresses of our high desert environment. Along with our own artisan lavender line, we're proud to use Sorella Apothecary and EmerginC Organics in our spa treatments. A few of our favorite spring products are featured below. To shop these products and more, visit the Hacienda Spa, open daily. If you're not local, we'd be happy to ship products to you - simply call the Spa at 505-308-3453 for assistance.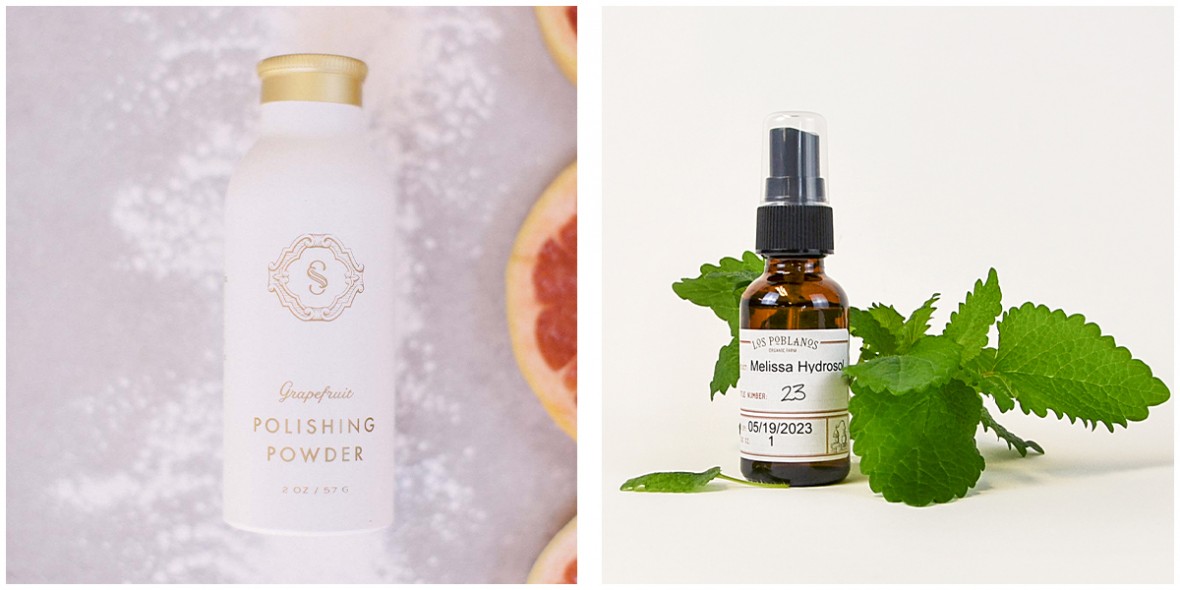 Grapefruit Polishing Powder by Sorella Apothecary
This versatile exfoliating cleanser polishes, smooths and refines. To use, simply shake the dry powder into wet palms and rub hands together to form light suds. Use alone or add to your favorite cleanser for added exfoliation. Packed with vitamins A, C and B, grapefruit will brighten and prevent signs of aging. Safe for sensitive skin, bamboo is rich in vitamins, proteins, minerals, silica and antioxidants that strengthen skin and help it appear tighter and firmer. Rice bran absorbs oil while lactic and salicylic acids remove dead skin cells to leave radiant, clear skin making the Grapefruit Polishing Powder the perfect antidote to winter skin.
LP Limited Edition Lemon Balm Hydrosol
We're delighted to present our spring seasonal hydrosol, lemon balm (Melissa officinalis), grown and distilled right on our farm. Slightly sweet and herbaceous, this hydrosol is historically known to calm irritated and red skin, reduce swelling and help with inflammation. Lemon balm is also known for its calming effects on emotional distress including stress and anxiety, and can help promote sleep. This hydrosol works well with all skin types and our estheticians love using it to combat dryness and breakouts. With only a limited amount of this incredible seasonal hydrosol, it will be used in our Spring Facial to provide timely seasonal relief, and can also be purchased at the spa.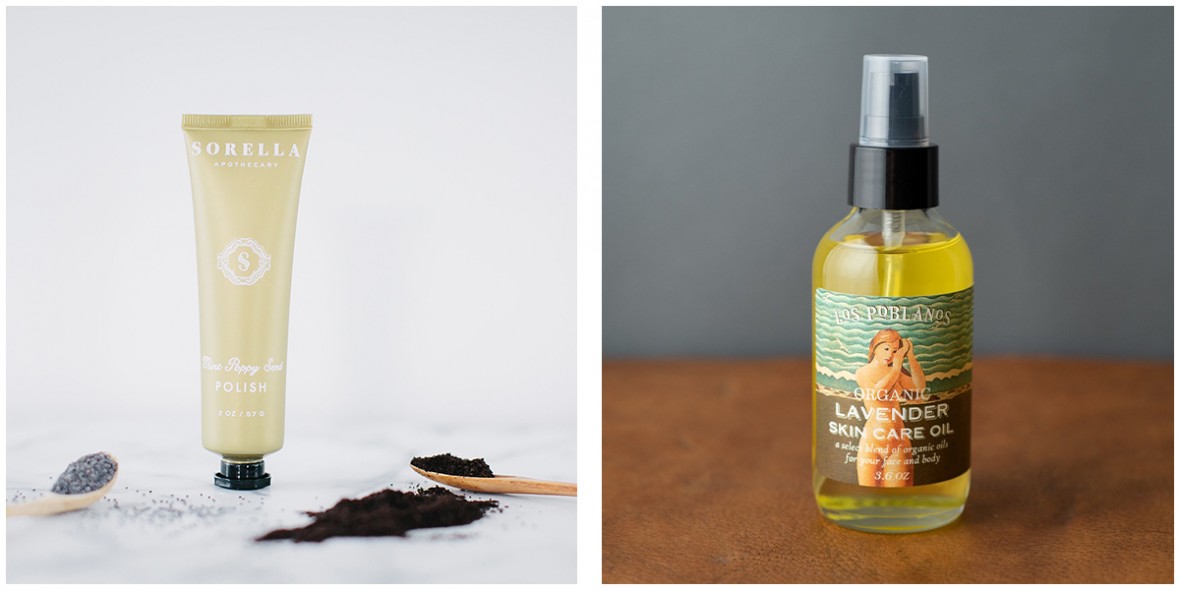 Mint Poppy Seed Polish by Sorella Apothecary
Safe for all skin types, Sorella's Mint Poppy Seed Polish can be used as a gentle exfoliant and a mask. Exfoliation comes from the poppy seeds and ecobeads, which buff away dead skin cells and won't pollute our oceans with harmful plastics. It's also full of sweet almond oil to quench and repair, kaolin clay to draw out impurities without stripping and bearberry to balance, brighten and provide antioxidants. Another key ingredient is caffeine, which increases circulation and oxygen levels, which in turn eliminates bacteria. Incorporated into the Spring Facial, it's easy to see why this is a favorite among our talented estheticians.
LP Organic Lavender Skincare Oil
As our farmers know all too well, dry air can wreak havoc on our skin. This blend of five organic oils deeply restores, hydrates and protects all skin types. With a formula that's delicate enough for the face and body, Lavender Skin Care Oil can be used in a wide variety of ways. Apply a thin layer after your morning shower for all-day moisture. Add a few pumps to a warm bath for an ultra-hydrating experience. Use as a powerful antioxidant serum, to gently remove makeup at the end of the day or as a healing massage oil. With so many benefits, our signature oil is incorporated into every treatment at the Hacienda Spa.
---
Extend your spa experience
With luxurious, cozy lounges at the Hacienda Spa and daily yoga classes in our Wellness Yurt, it's easy to spend hours slowing down and soaking up the serenity of our 25 acres when you visit for a spa treatment. For an even more restorative time on the farm, extend your visit with our Wellness Room Package and indulge with a one-night stay at the Inn, $100 credit at the Hacienda Spa, complimentary daily wellness classes and brunch for two at Campo. You'll be amazed at how much renewal even one night away can provide.