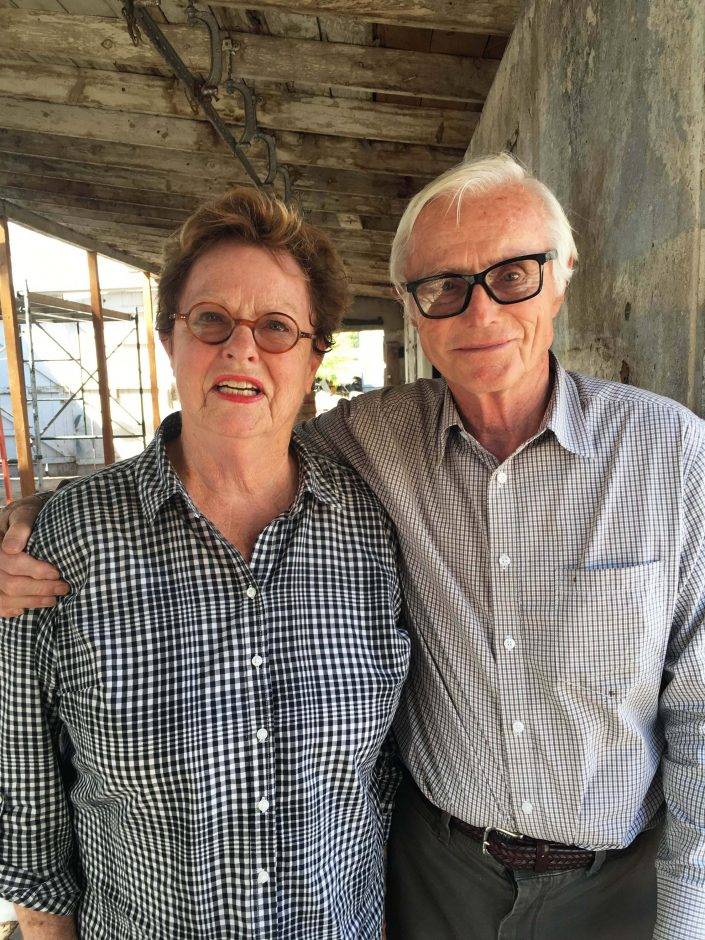 As a company as well as a community we firmly believe that the most important element at Los Poblanos – the thing that makes this business what it is – are the people who work to maintain the history and essence of this historic property. And at the core of that, the heart and soul of this place, is Penny Rembe. Penny is the co-founder and matriarch of Los Poblanos as we know it today. Without her drive, determination, generosity, and expertise in business none of us would be here, able to do what we love every day. In relation to Los Poblanos, Penny's story is probably one of the most important, so it seems only appropriate that she be the focus of our first spotlight piece.
When the Simms family decided to sell Los Poblanos in the 70s Penny and Armin, together with Armin's sister Victoria and her husband, jumped at the chance to purchase the beautiful 25-acre property. Penny, Armin, and their four children moved into the "ranch house" – now the Inn – while Victoria, her husband, and their five children made the 15,000 square foot La Quinta building their home.

Keeping up such a large property was quite a challenge, but Penny, Armin and the kids were up to the job. She says that while they were growing up, each of the kids had various daily chores to tend to – caring for their assorted farm animals, deadheading roses, weeding gardens, and anything else that needed doing. It's clear that that same work ethic has been passed down to the youngest Rembe generation as during the summer months you can almost assuredly find one of Penny's many grandkids working in the gardens, hand wrapping soap with the lavender department, or driving a tractor out in the field. Penny is proud to be able to see her grandkids learning what a hard day's work is all about while also helping to preserve the land and property that will one day be their legacy.

After 25 years in La Quinta, Victoria and her family relocated to Ireland, leaving the fate of the property uncertain. Penny and Armin had to quickly figure out a way to preserve the property as a whole and keep the two main historic houses and 25 acres of agricultural land together. The only way forward seemed to be to turn their house into a tiny six-room B&B and reopen La Quinta, which functioned as a community center in the 1930s and 40s, as an event center. Back then Penny and Armin did everything – she cooked breakfast and worked on marketing while he went to work as an oncologist and organic farmer on the side, delivering produce on the way to the office and doing late night check-ins. All of this while caring for the lavender fields, beehives, and a flock of churro sheep. Somehow they also found time to plan events and lavender fairs for the community, run several local businesses including Pennysmiths Papers, the Valley Deli, and Dietz Farm Plaza, as well as serve on various community boards in Los Ranchos and Albuquerque. To say those were busy days would be an understatement, but they wouldn't have had it any other way.
Penny has never been one to be content with idleness. Though she has passed operations of Los Poblanos over to her son Matt while her daughter Emily now runs Pennysmiths, she is by no means inactive or uninvolved. Penny can almost always be found strolling the grounds, tending to the gardens, or checking in with various projects and departments around the farm.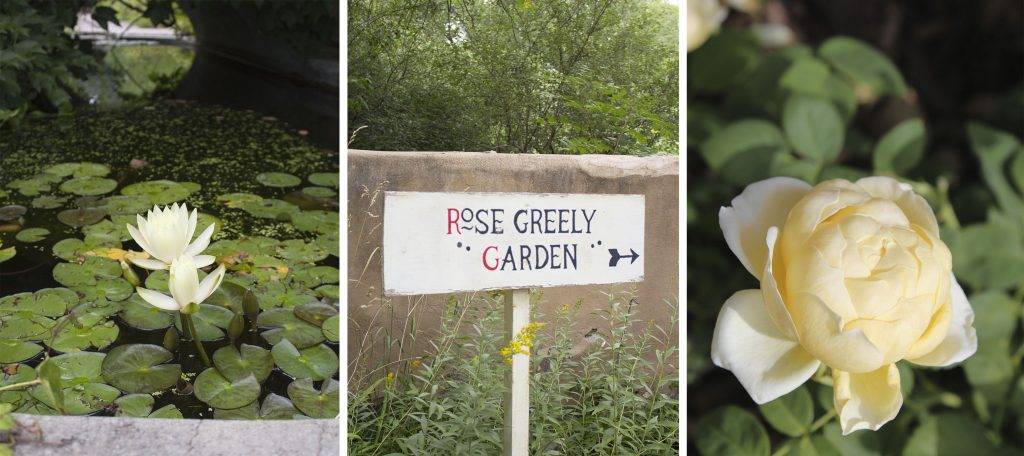 One of her favorite pastimes is caring for the historic Rose Greely Garden. Set privately behind the Inn, it is widely regarded as one of the property's most beautiful spaces. Years ago, when they were first moving in, Penny and Armin came across plans for the garden and Penny has worked diligently over the years to return it to it's original glory. In the springtime the garden overflows with peonies, tulips, and magnolia flowers and then as spring fades into summer the roses arrive. Penny has kept to the original plan to grow and preserve heirloom roses in the garden. There are now over 30 varieties growing in the Greely beds.