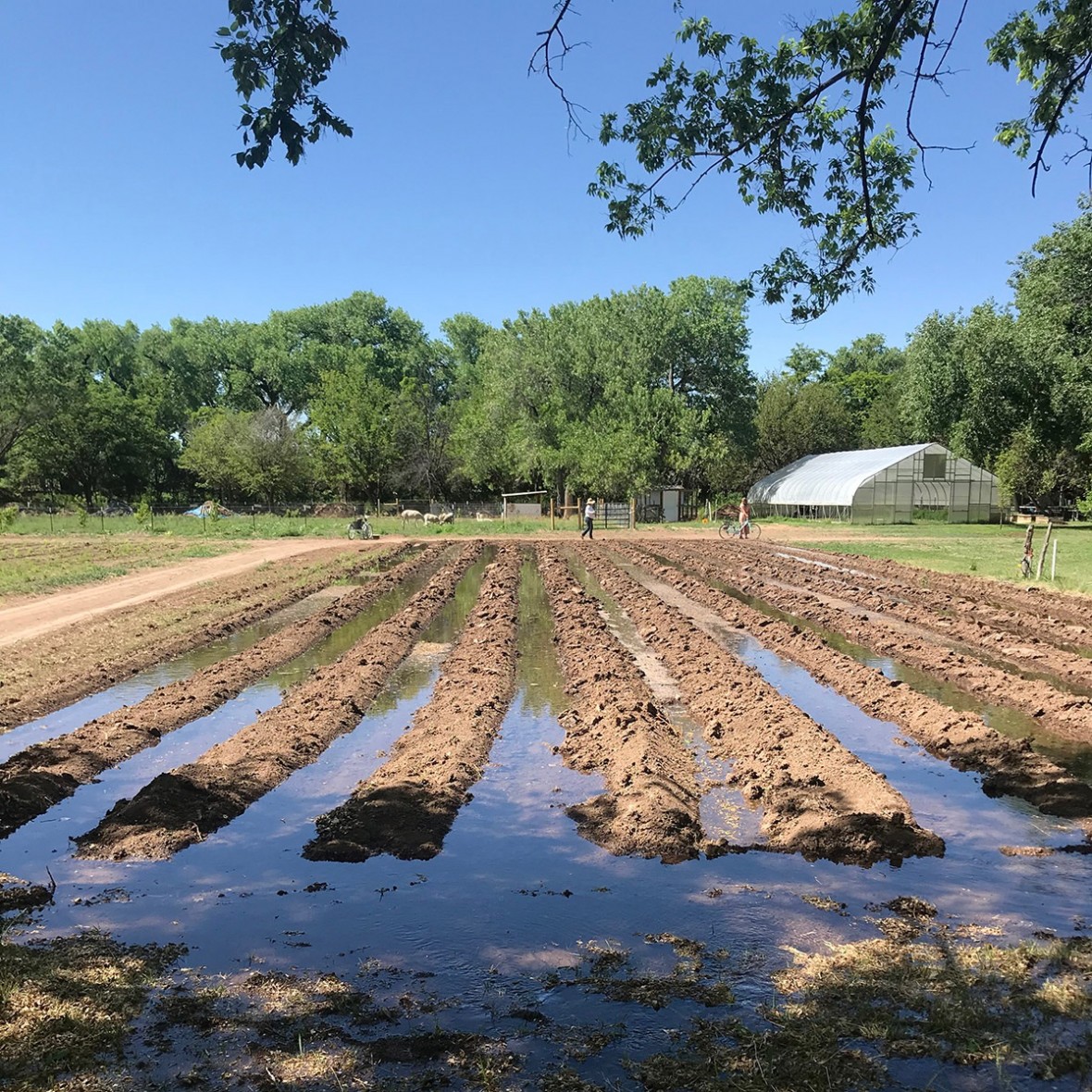 As summer arrives, all the previous season's preparations culminate in a flurry of activity across the property. From preparing the fields and turning in cover crops to laying out rows in the fields for planting and laying drip tape for effective watering, our dedicated farmers have been preparing for the arrival of our favorite season. There's no doubt our beloved lavender fields get most of the attention as the plants begin to flower, but the farm is busy tending to even more than lavender. We're excited to share what else is going on during this special time of year.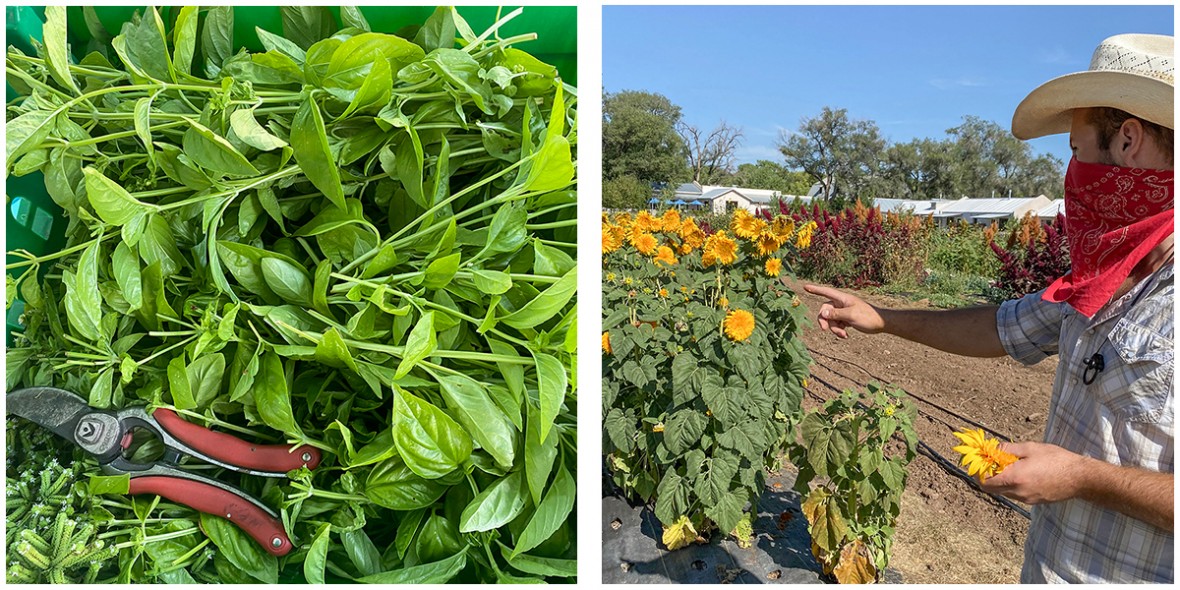 In the fields surrounding the Field Rooms, a newly-expanded herb field has been planted with rows of basil, rosemary, sage, oregano, thyme and many other herbs. Several varieties of amaranth have also been planted and will soon be incorporated into creative Campo dishes - from hearty greens to seeds that can be popped like popcorn. Guests will also see the gorgeous burgundy and golden amaranth seed sprays used around the property in various bouquets and arrangements. Soft, fuzzy, brilliant yellow Teddy Bear sunflowers cheerfully dot our farm fields during these warm months, and eventually are harvested for seeds that are incorporated into an amazing pesto. Five varieties of corn have been planted for eating fresh, popping, roasting in the fire pit and drying for chicos. Raised beds and field rows are packed with herbs and vegetables that will find their way into the cocktail program at Bar Campo, including Mexican sour gherkin pickling cucumbers, Aji Crystal hot peppers, wormwood artemisia, pineapple weed and strawberries. The flower field will soon burst with blooms of over sixty varieties of flowers, greenery and grasses for use in bouquets and arrangements. Layers of color and texture are in perfect view from the Campo patio, and the visual line from the corn field to the fire pit to diner's plates clearly link our field-to-fork concept.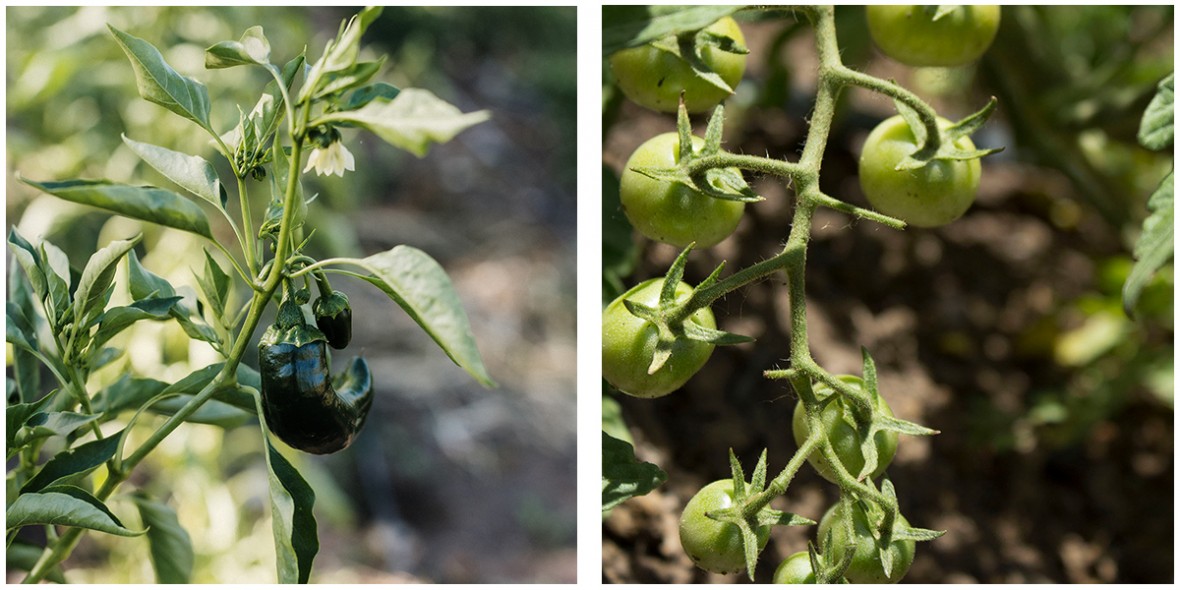 Over on the main farm, garlic planted in the fall is being harvested as green garlic and scapes for Campo. Tomatoes, peppers, okra, squash, scallions and more that were seeded in the greenhouse are being integrated into the fields in successive plantings every few weeks to ensure a continuous harvest throughout the season. Blackberries will flourish alongside elderberries, while peaches and sour cherries that were planted several years ago will finally begin to produce the first of their harvests later in the summer. The Three Sisters garden of corn, squash and beans is planted alongside Devil's Claw and Rocky Mountain Bee Plant, and New Mexico chiles are planted in adjacent rows. Last year, our culinary team began experimenting with Devil's Claw - a native plant with a long history of use by indigenous peoples. The edible young pods are used much like okra, and are great pickled. Acoma people use the fiber of the claws, which turns black when buried in dirt, in basket weaving. Often considered the fourth sister, Rocky Mountain Bee Plant is an incredible pollinator plant with leaves that can be boiled, pressed, dried and stored. Zuni people boil down the plant which produces a rich black dye or paint which is used in traditional black and white Zuni pottery.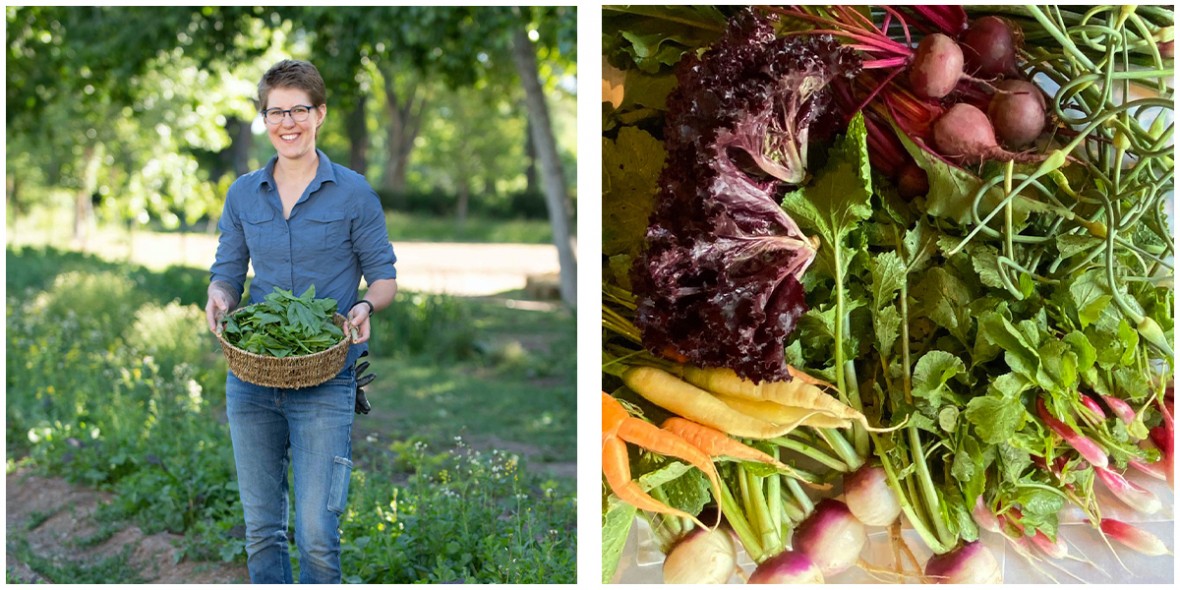 The bounty of the farm will be prominent in the menus and at the Harvest Farm Stand, which we are so excited to expand from last year. Our incredible farm team puts great heart into preparing the farm for another productive season, and are able to see the fruits of their labor all across the property - from the dishes at Campo to the arrangements on tables at Afternoon Tea. We hope you'll join us this summer to experience the bounty of this incredible season.
Wes' Gardening Tip
Plant borage alongside your tomatoes. This delightful annual has edible fuzzy green leaves with a mild cucumber flavor and the sky blue flowers are a lovely addition to salads or sugared and used in cake decorating. And you will find this plant deters moths whose larvae become tomato hornworms. We almost never have these worms when we plant borage with tomatoes.