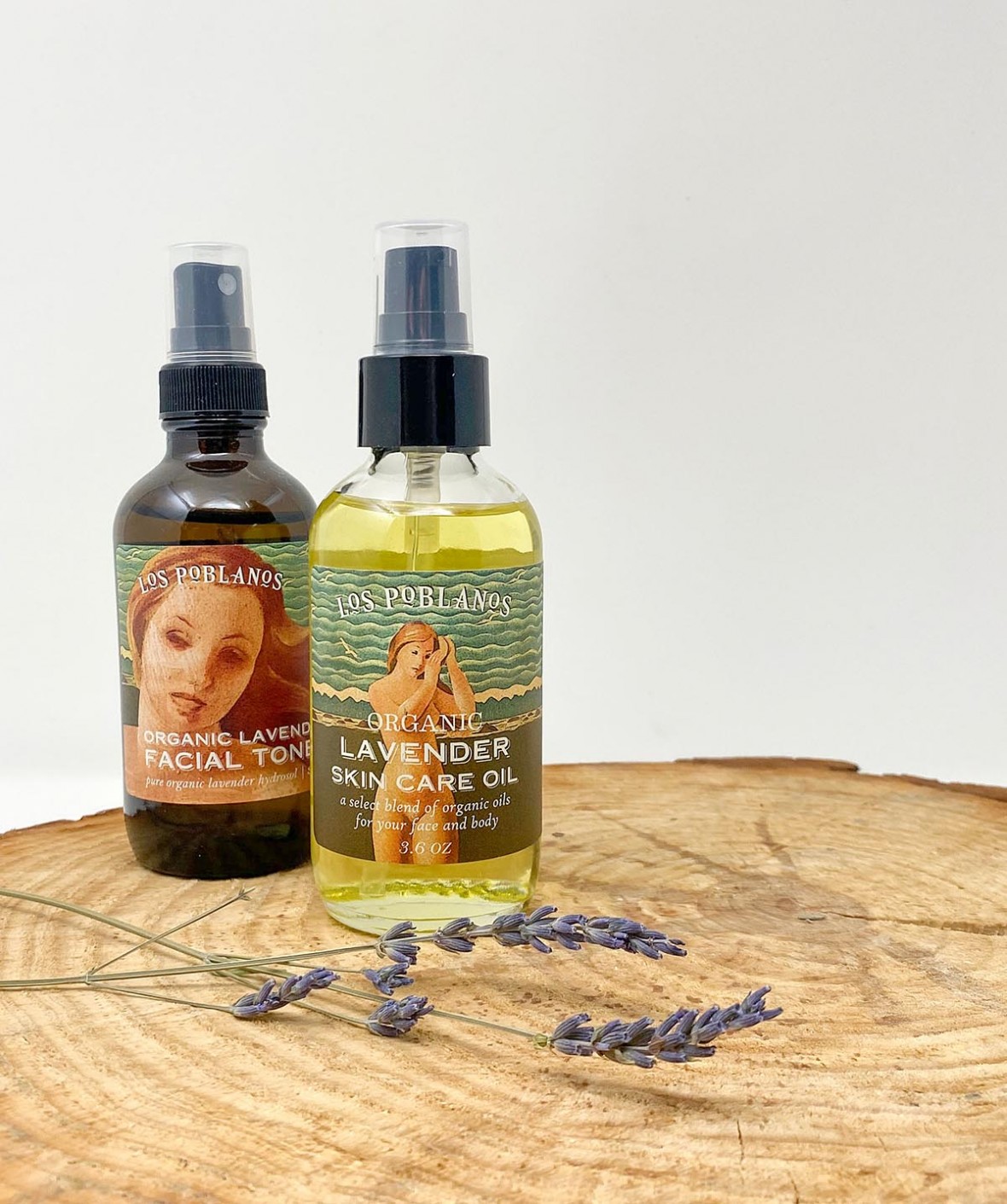 The perfect combination for healthy and hydrated skin
As we cultivate a space for our guests to slow down, relax and reconnect with nature, wellness is at the center of the work we do at Los Poblanos. As our business evolves, skincare has become an integral piece of our brand. Our Organic Lavender Facial Toner and Organic Lavender Skin Care Oil, used separately, or together, are a great way to provide yourself with a piece of the Los Poblanos well-being experience by giving you the ability to deeply care for your skin in an easy and accessible way.
Hydrosol and essential oil are two sides of the same coin. Or rather, the same plant. Produced simultaneously during our steam-distillation process here on the farm, hydrosol and essential oil showcase different elements of our certified organic Grosso Lavender. Hydrosol is lauded by estheticians and naturalists for its unique water-based therapeutic properties. Our Organic Lavender Facial Toner is 100% pure organic hydrosol, with a scent that is earthier and slightly sweeter than its essential oil counterpart. Use as a facial spray to invigorate and hydrate skin before moisturizing. It contains natural antimicrobial, pH balancing and anti-inflammatory properties to keep your skin healthy and beautifully refreshed. This toner is ideal for daily use and safe for all skin types.
Esthetician Tip
This hydrosol is not just for your facial care routine. Spray it on any part of your body right before you apply Organic Lavender Skin Care Oil to achieve deeper and longer lasting hydration. During hot summer months, keep your bottle in the fridge for a refreshing pick-me-up.
Our Organic Lavender Skin Care Oil is a blend of five organic oils that deeply restores, hydrates and protects all skin types. With a formula that's delicate enough for the face and body, it can be used in a wide variety of ways. Apply a thin layer after your morning shower to moisturize the skin. For a deeply relaxing experience, try adding a few pumps to a warm bath or use as a healing massage oil.
Esthetician Tip
This is a wonderful product to add to your facial care routine. Use as an oil cleanser to remove makeup, or after you cleanse and tone with our Organic Lavender Facial Toner as a powerful antioxidant rich serum.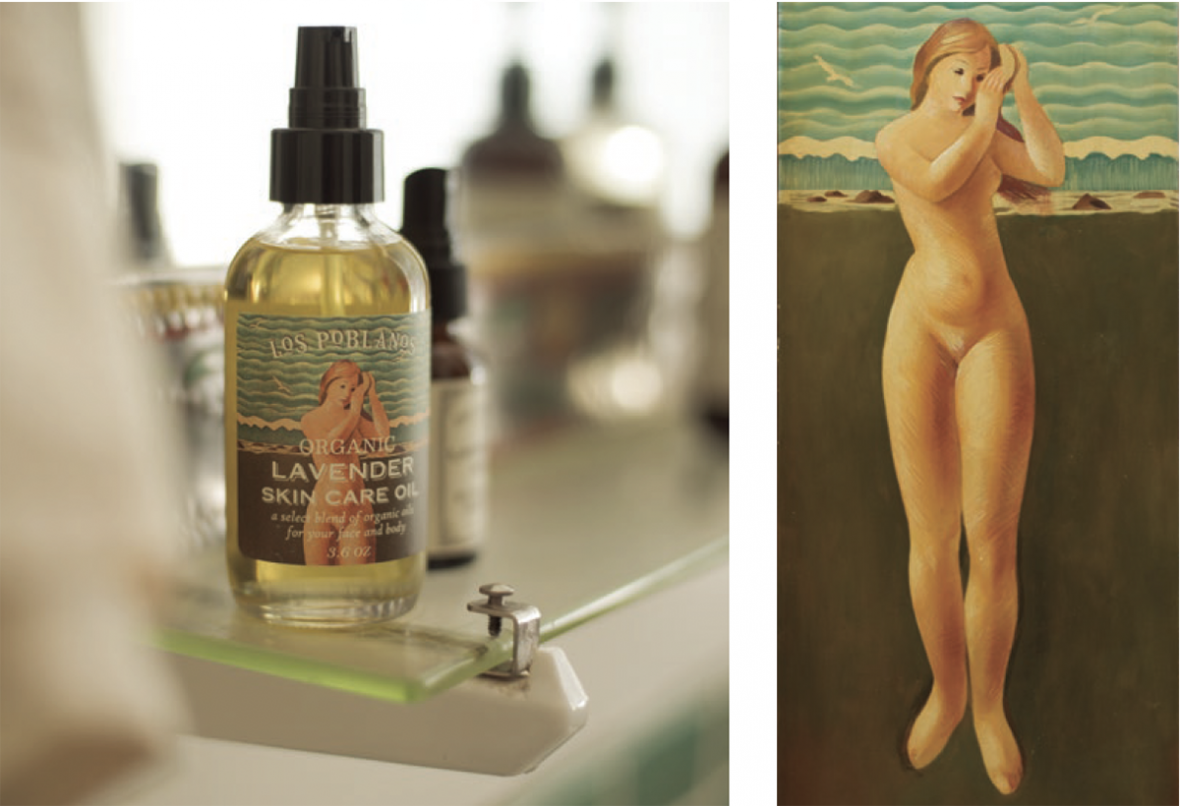 ---
The artwork for our Organic Lavender Facial Toner and Organic Lavender Skin Care Oil reflects our rich history here at Los Poblanos. This figure of a bathing woman is part of a mural painted in 1936 by Santa Fe artist, Paul Lantz. For decades, the mural has been lovingly preserved inside the original ladies' changing room at La Quinta, the iconic Cultural Center at Los Poblanos designed by renowned architect John Gaw Meem. Today these beautiful panels line the walls of the women's changing room at our newly opened Hacienda Spa.