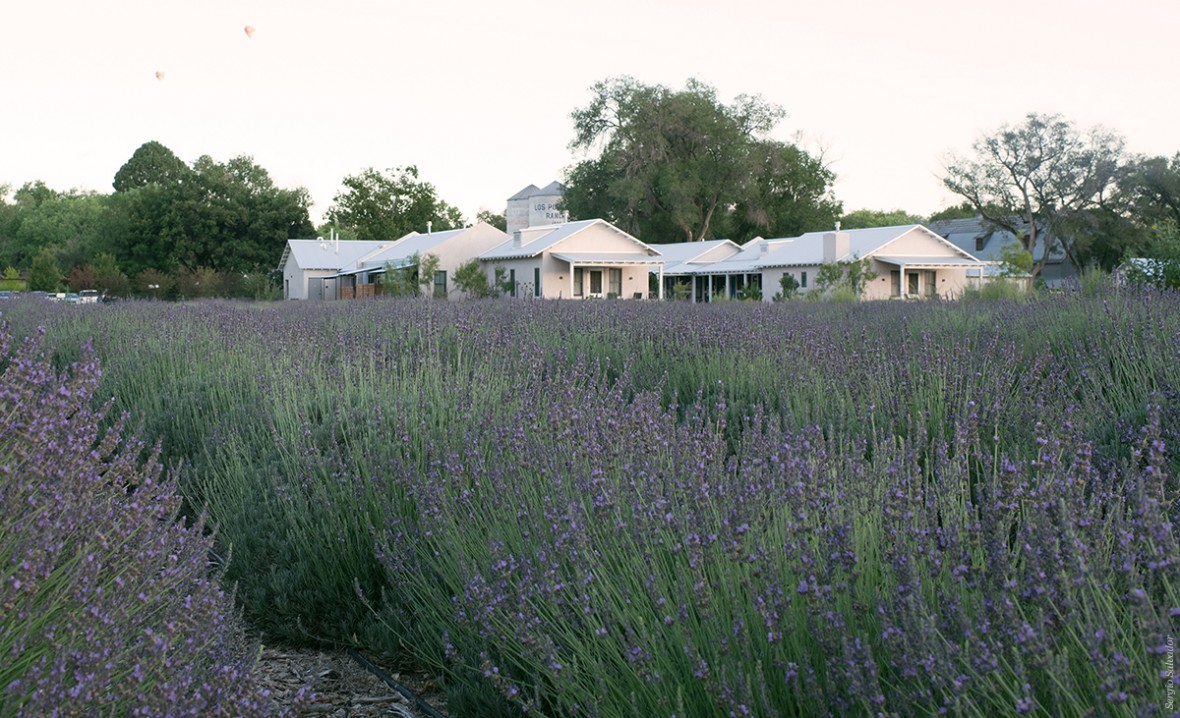 Summer, it's our favorite season.
We are so delighted to usher in our favorite season on the farm. As summer arrives and our beloved lavender fields begin to showcase their shades of purple, life on the farm starts buzzing with excitement.
The farm's natural beauty and warm hospitality invite you to transcend the everyday and experience a sense of well-being with an escape to Los Poblanos. Plan your trip and connect in a profound way with the farm's mission of preservation, sustainability, community and hospitality.Campo's fully organic menus exemplify our dedication to regenerative farming, from our own farm fields to many valued relationships with local growers in our neighborhood. Lavender amenities, made from our own plants, stock every guest room and provide a strong sense of relaxation. Find a meditative moment on your patio, explore the neighborhood on a cruiser bicycle and stargaze New Mexico's incredible night skies. Restorative tranquility and a sense of well-being can be found all around the farm, making summer a season like no other.

Summer on the Farm Room Package
Despite our high-desert surroundings, Los Poblanos in the summertime is lush and green. Reserve our Summer on the Farm room package and enjoy award-winning dining, a seasonal culinary gift and thoughtfully planned activities while soaking up the beautiful surroundings.
Summer Wellness Retreat
From skincare workshops and culinary demonstrations to wellness classes and a fully organic five-course dinner, you're bound to rest and recharge on the farm with our Summer Wellness Retreat this July 11-14, 2021. Limited space is available for this retreat, so don't delay reserving your spot!
Immersive Stays
Stay at Los Poblanos and experience a farm stay like no other. From joining the morning lavender harvest to attending a mission-based property tour, there is so much to do during this magnificent season. Book a stay and immerse yourself in the world of Los Poblanos this summer season. Click here to view our calendar.