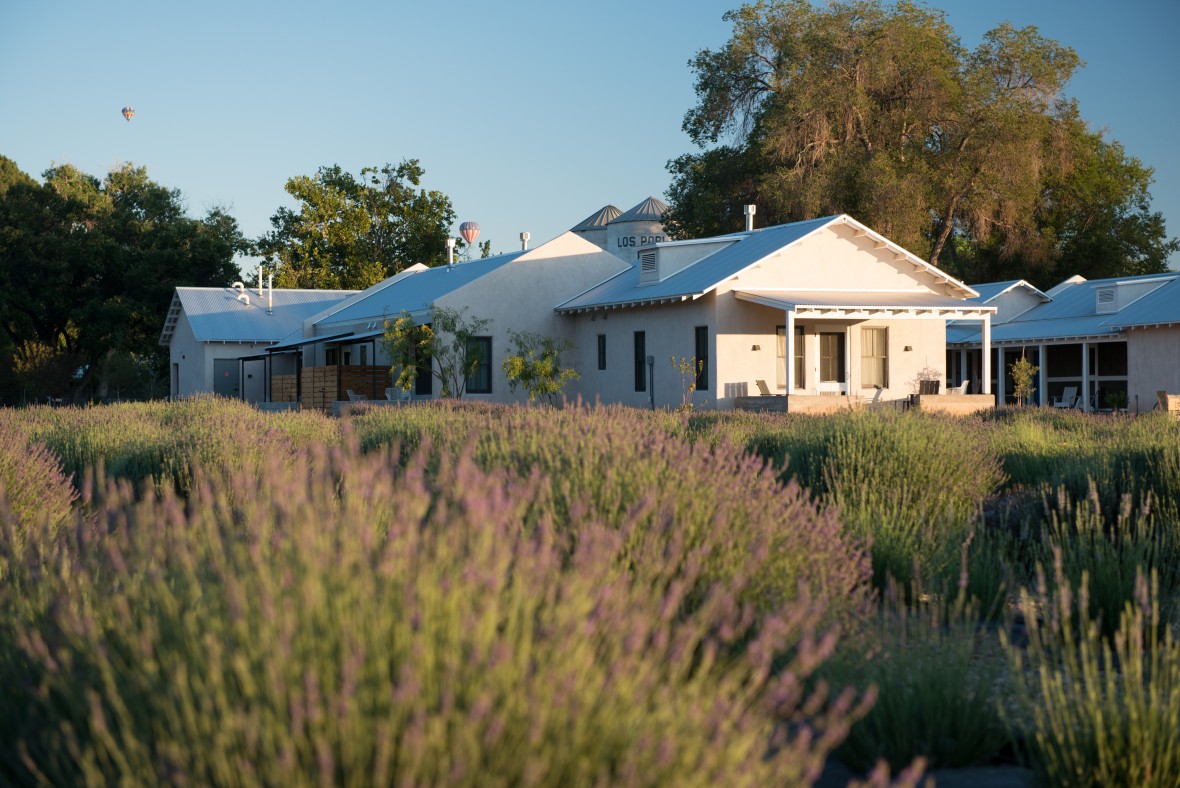 Take some time this season to slow down and surround yourself with fragrant lavender fields, expansive blue skies and historic architecture. Our retreats offer a balance of restorative time in the spa, gardens and wellness yurt, alongside learning experiences with a small group of like-minded individuals
This retreat includes:
A luxurious three-night stay at the Inn
Welcome cocktail reception
Breakfast daily (excluding alcohol and gratuity)
Four Summer Wellness sessions
Seasonal Facial at the Hacienda Spa
Five-course Lavender Harvest Dinner with wine pairings
20% off in-store purchases at the Farm Shop
Join us July 19 - 22 for this one-of-a-kind experience. Call Reservations to book. (505) 344-9297 ext 1023. Max. 15 participants.

The Summer Wellness Retreat includes the following sessions with a holistic approach to enriching your physical, mental and social well-being.
Lavender & Honeybees Workshop
Join our resident Beekeeper Lara Lovell to learn about the honeybees that pollinate our lavender plants and support biodiversity across our farm. Lara will guide a honey tasting that demonstrates the incredible variety of honey colors and flavors produced by different varietals of blooming plants and the harvest time.
Summer Skincare Workshop
Brandilyn Fagan, Licensed Esthetician and Director of Lavender Sales at Los Poblanos, will guide you through a skincare routine designed to manage the effects of summer weather. Time will be allotted for questions about personalized routines and you'll take all the items used in the regimen home with you.
Lavender Tour, Distillation and Floral Arranging
Join our head Farm Manager and Head Distiller for a tour of our fields and a live distillation of our favorite botanical. We will guide you in a short floral-arranging workshop afterward to make a beautiful bouquet, all while enjoying some light lavender refreshments.
Guided Meditation & Sound Healing
Sound has been used as a tool for healing and awakening us to our fullest potential since ancient times. The session and meditation will include breathing, light stretching and relaxation techniques involving sound.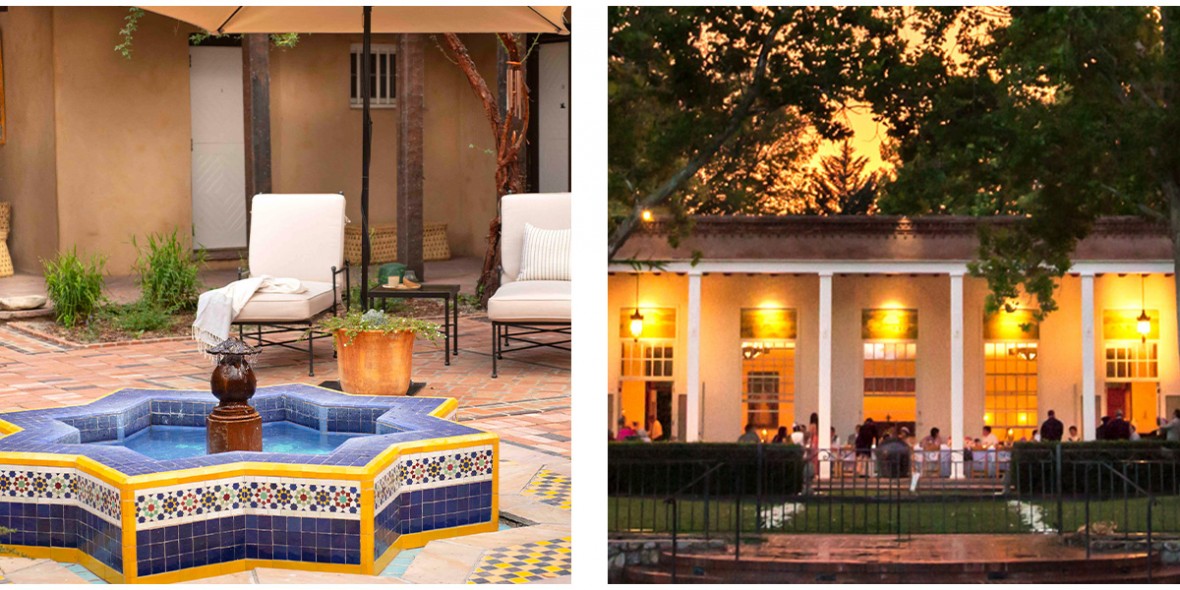 Seasonal Facial at the Hacienda Spa
The Summer Wellness Retreat includes our 50-minute Seasonal Facial, thoughtfully created to highlight seasonal botanicals and products that care for your skin in our unique high-desert environment throughout the summer.
Lavender Harvest Dinner at La Quinta
Experience our annual Lavender Harvest Dinner at La Quinta with a wine-paired menu that infuses lavender into our Rio Grande Valley Cuisine. Dine outdoors on the Grand Portal of John Gaw Meem's magnificent La Quinta Cultural Center and indulge with five magnificent courses imagined by our talented culinary team.