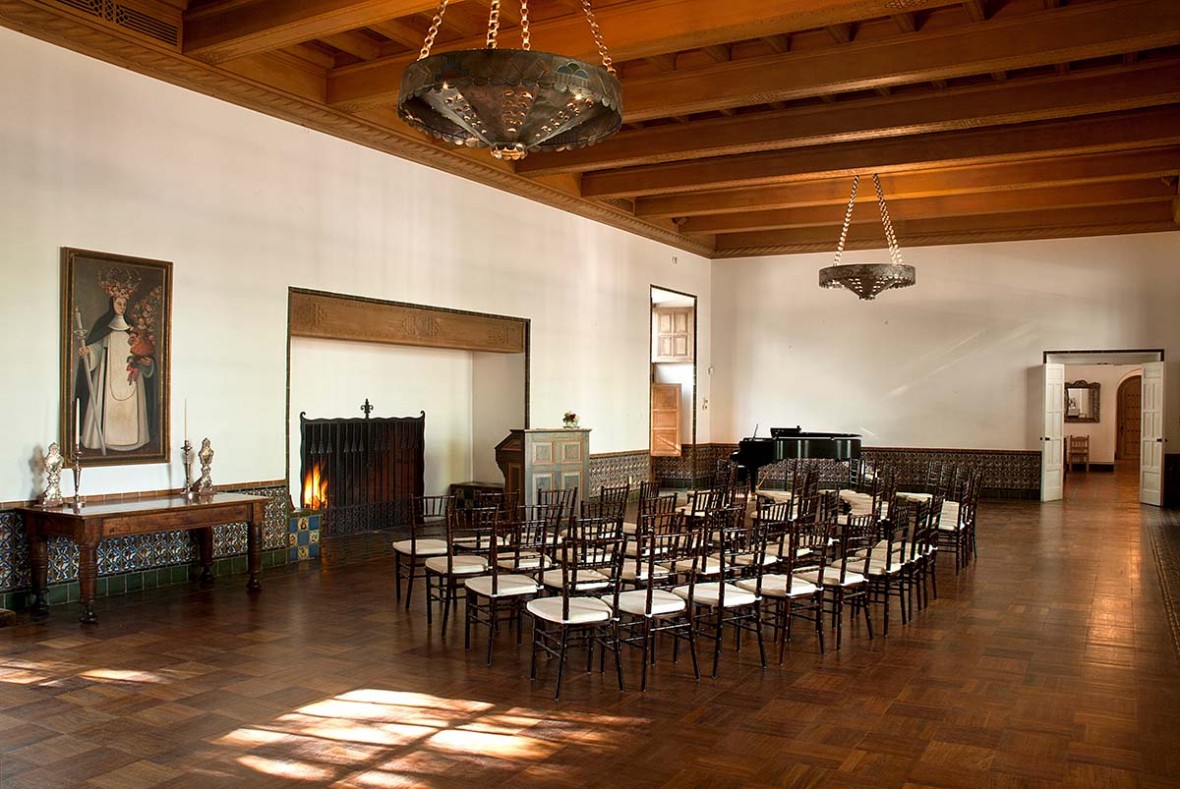 The Dr. Armin Rembe Lecture Series celebrates Dr. Rembe's legacy with stimulating conversations rooted in the core values and mission of Los Poblanos. The series honors the La Quinta Cultural Center's rich history from the 1930s and 1940s when the Simms family held lectures and events promoting the arts. Soak in summer at Los Poblanos with Afternoon Tea at La Quinta before the lecture or enjoy dinner afterward at Campo.

Collaborative Printmaking with Tamarind Institute and Rose B. Simpson | June 29, 2022
Join us in conversation with Diana Gaston, Director of the Tamarind Instituteand Rose B. Simpson, noted mixed-media artist from the Santa Clara Pueblo. The discussion will touch on Tamarind's history of collaborative printmaking and their educational mission to preserve and advance the medium of lithography. We are proud to be partnering with the Tamarind Institute for an exhibit in the La Quinta Gallery showcasing a selection of fine art prints from the workshop's creative production over the past 60 years.
Sustainable Ranching and Land Conservation | August 10, 2022
Los Poblanos and Zapata Ranch share many of the same values when it comes to caring for the land. Zapata Ranch is part of Ranchlands, an agricultural business focused on land conservation with hospitality, craftsmanship, consulting and ecotourism. Join a group of like-minded farmers, ranchers and chefs for a lively discussion around sustainability, land conservation and the impact of our culinary choices.
Middle photo: Wes Walker @southwes
New Mexico Apothecary with Christa Obuchowski | September 14, 2022
Explore the art of distillation and perfumery with longtime Los Poblanos botanical advisor, Christa Obuchowski. Christa will share the centuries-old technique of hydro-distillation and how her fragrances reflect the land from which they were made. This talk will interest anyone who appreciates the extraordinary landscapes, biodiversity and scents of New Mexico.
---
A note about online booking: If you'd like to reserve more than one ticket, please note you'll need to log in first. Then, add names to the "selected member" section. Once you've added each attendee's name, hit "book class" and proceed to the reservation details page. Make sure everyone's name is listed, and then click "register" to continue making the reservation. To add another attendee, click the back button on your browser and navigate to the page with lecture details where you can then add another guest. If you have any trouble completing your reservation, please contact us at (505) 308-3447.